Ruled by Uranus, Aquarius men are unconventional, innovative, unusual, and analytical. The mythological symbol for Aquarius is the visionary.
This means that they tend to be surrounded by many friends and followers, and they need to have a wide variety of relationships and experiences. So, how to make Aquarius man chase you. If you try to keep him all to yourself or if you easily get jealous, then you will never be happy with the Aquarius man.
The most independent sign of the zodiac, Aquarius is something of a loner who doesn't have an ideal woman or relationship in mind. He will always choose his freedom over a relationship based on traditional notions.
He also dislikes pretense and dishonesty, so trying to make yourself into the woman of his dreams, by pretending to be someone you are never going to be, will never work.
Don't Try Too Hard
Trying to win an Aquarius man can be a perplexing experience, because he may display affection or feelings for many people in the same way. He lives in his head and likes to think he is above ordinary encounters and traditional relationships.
Be yourself and show him sides of yourself that you normally hide, he is attracted to the truth and unusual people, but he cannot stand manipulation and pretense.
Make it clear that you want him, as subtle hints are not his thing, and then give him plenty of space and time to get to know you.
Present Him with a Challenge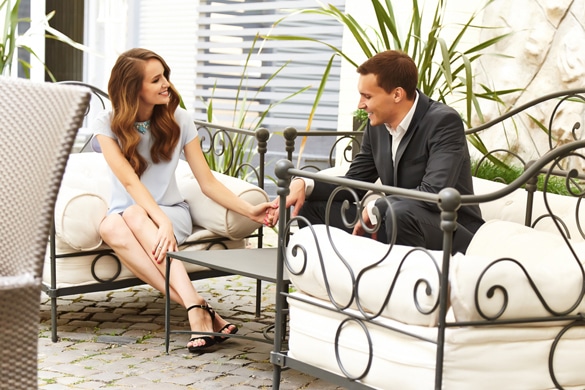 To first get the attention of an Aquarius man, you will need to find some way to stand out from the crowd and get him curious to know more about you.
He is turned on by unusual people and unconventional ideas, and he wants a lover to be an intellectual equal, whose quirks and ideas stand up to endless analysis.
If you present him with a mystery to solve and he can't quite understand what makes you appear to be so different from anyone else he knows, he will want to know more and will pursue you until he is bored or feels that his independence is threatened.
Be His Buddy
An Aquarius man will never pursue a woman he doesn't have a firm friendship with. Being his friend doesn't mean revealing every small fact about yourself and behaving like a man. It simply means that without a natural, easy connection between you, there is no chance of romance.
Being his friend means giving him space and time alone and accepting that he can be unpredictable, stubborn, and cold at times. If you can deal with his strangeness, he will feel comfortable to take things further. Then, you can expect a complete transformation in the way he deals with you and expects you to be.
Be Cool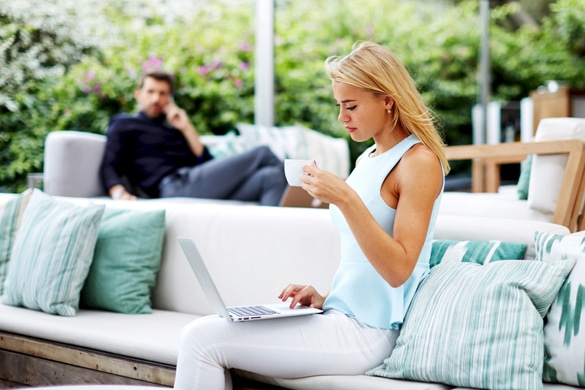 Aquarius man needs a woman who is as independent as he is, and is still someone he can trust. You need to be detached, and patient as demanding and needy women are the last thing he wants.
Being independent does not mean making him jealous of other men. It means showing him that you have your own life and interests and that you are happy spending time alone. Being different to impress him will only work at first. Try to stay true to yourself whatever you do.
Surprise Him
Aquarius men are easily bored and difficult to keep interested or at your side. To get him pursuing you and keep him interested, you will need to keep him guessing.
Learn about new scientific breakthroughs or debates in science. Stay informed on the latest humanitarian issues around the world, as your knowledge will intrigue him.
Find ways to surprise him with original and whimsical gestures that will charm him and keep him wondering what will happen next.
Be Clever and Original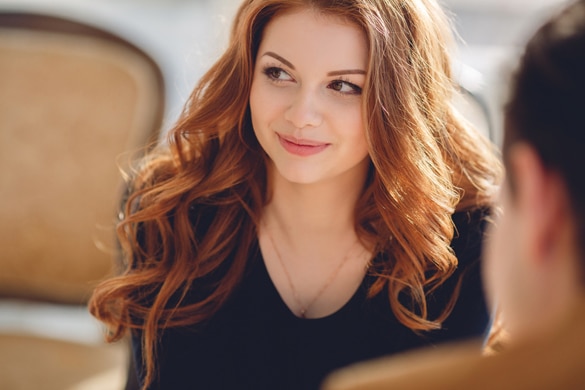 Aquarians are clever and witty conversationalists who love debate and intellectual exchange. He will love your most inventive and unusual ideas.
If you think no one will else will ever "get" you, the Aquarius man may not just understand you but love the way you think. He wants to know you have principles, and that you are prepared to defend them, even when you are opposed.
What Turns Him Off
Being chased and forced to discuss commitment;
Being denied freedom in any shape or form;
Routine, expectation and rules;
Emotional conflict and insults;
Luxury, waste, and extravagance.
Aquarius men are difficult to understand and predict. But, understanding their hidden astrological nature will help you master and manage their quirks.
Conclusion
How do you make Aquarius man chase you? Let me know!
Share your story (or situation) with our community in the comment section below (don't worry, it's anonymous).
Click here for more information.
Wishing you all the luck of the universe
Your friend and Relationship Astrologer,
Anna Kovach
---
---