Are you talking to or dating an Aquarius man who seemingly is hot and heavy one day and then cold as ice another? Why does he do this? Did you do something wrong? Keep reading for more information on why is your Aquarius man acting hot and cold.
6 Common Reasons An Aquarius Man Is Acting Hot And Cold
1. Getting to know him
If you've begun to get to know an Aquarius man and he at first seemed really enthusiastic but suddenly stopped answering your texts or emails as quickly as he used to (if at all), he may not be ready for more.
Aquarius men are very adamant about having their freedom. I've mentioned this in several articles. They are very attached to having time to themselves or away from their partner.
I know that's hard to hear but as much an Aquarius may put himself out there as though he's confident and ready to find the right person, the reality is that Aquarius men like to move really slowly.
When he doesn't move slowly, he ends up regretting it. He'll get excited about someone but then when he reminds himself that he can get hurt by rushing, he'll back down or cool off.
In this case, he'll go in all hot and heavy thinking that this is the real deal. However, when he goes to be alone again; he starts to analyze and think how quickly everything moved and if the woman is someone he'd want in the future.
Of course, he doesn't know that answer, and so he'll want to back up and try to start from another point. However, this always seems as though he's going back to the "friend zone" or that he's back peddling.
This would mean giving him time and space while remaining in a friendly space. He may just want to make sure he gets to know you more before he starts investing his heart and soul into you.
Remember that Aquarius men do not like giving up their free time unless it's someone they feel is really worth giving it up for. That being said, he has to take his time.
Take your time in getting to know him to make sure he's the right guy for you. Give him time to get to know you and cultivate a bond. An Aquarius man that moves too quickly is likely going to fall on his face thus turning cold.
2. Changed his mind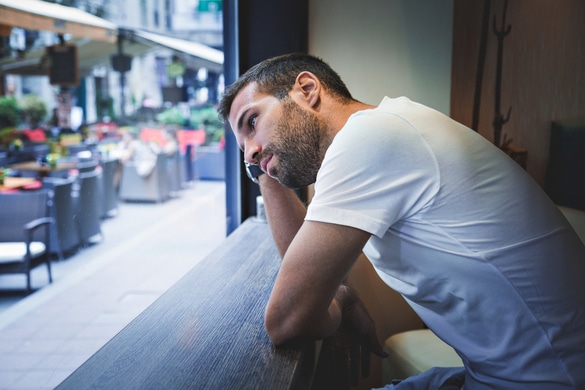 Aquarius men know what they're looking for and believe me; it doesn't take very long for him to just "know" if someone isn't right for them. They will feel it very quickly, and so this will make him call it quits.
Sadly when an Aquarius man finds something he considers to be a flaw in someone, he will turn cold. He's someone that can shut his feelings off like a faucet.
If he's done, he's done. If he decides that there is something about a woman that seems to be a deal-breaker, he'll walk away. Instead of telling her the reason and giving her some closure though, he'll just cut her off.
In the even the completely shuts you out, this may be the case and you may never find out why he did this. Just know that if he's willing to shut you out due to what he perceives is a "flaw", you should find someone better anyway.
An Aquarius man can change his mind on a dime. Everything will seem just fabulous then he'll find one thing that he feels he cannot cope with and he'll be done.
3. Self-sabotaging himself
If the Aquarius man happens to have low self-esteem, he will purposefully find flaws in a person so that he can use it as an excuse not to commit to them. He'll do this when he really actually likes someone.
When I mentioned his changing feelings on a dime, this is what I'm talking about. He really likes a woman but suddenly out of nowhere he just turns into the ice king.
If he's struggling with self-worth, he'll take it out on the person he really likes because then it seems as though it's not as much his fault even though it is. He'll say "I knew she was bad news and not good for me" when it may not be true.
He gets it in his head that if she wears too much makeup (example), that he can't stand to be around her or take her out. Then when it's all said and done he'll say "I knew she wouldn't work out".
If you feel that he's starting to give you the cold shoulder or he's ghosting you, you will need to ask him directly what is going on. Tell him how you feel, what you want, and what you would like to happen.
Ask him what he feels and what he sees happening. He'll tell you the truth. He's not forthcoming with his feelings, but he will tell you the truth if you ask him. You just need to find the courage to ask.
It's a twisted game that the wounded Aquarius man will play but sadly, it's rather common.
4. Testing challenges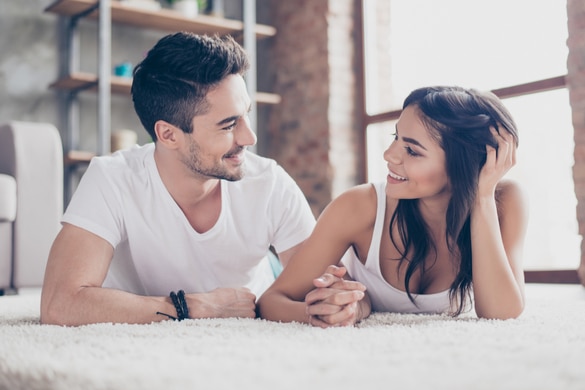 There is also the Aquarius who wants to test the potential partner to see if they can live up to what he wants. He wants to know if this person will be able to stand up through hard times and challenges.
To test her, he'll cozy up to her and treat her very well. He will then suddenly pull back and not answer her texts and calls in a timely manner. Aquarius man wants to see how she's going to react and if she's able to stay calm enough.
He also wants to see if she will actually be alright with him going M.I.A when getting solitude. Aquarius really should tell his mate he needs alone time rather than ignoring her but some of them do not give their partner the courtesy.
Instead, he'll just seemingly disappear. This leaves the partner lost, confused, and feeling potentially hurt. He isn't thinking this through. He figures if she understands him enough, she'll accept that sometimes he needs quiet alone time.
This is where communication becomes crucial to the person that is interested in the Aquarius man. She needs to let him know upfront that she's there for him but please let her know when he feels he needs some solitude. Stand up!
As long as there is a level playing field, the relationship can still work out. If he cannot do that, things will always be rather rocky. It can also explain the Aquarius man being distant.
5. Legitimately forgets
Sometimes Aquarius men being distant is due to their being comfortable in their situations with partners. They may assume that their partner will know what they're thinking and doesn't need to say anything.
Sadly this translates to him being cold and distant when he probably didn't actually mean to be. He just was being dense and dingy. If you're waiting for your Aquarius guy to call you, don't. Call him!
Also sometimes the Aquarius man becomes distant when he falls in love. It doesn't make much sense to his partner but to him, it's his way of flexing his independence and again, perhaps testing his lady love.
He always wants to be sure that he knows what he's doing and what he's doing is the right thing. Being distant is a good way to test to see if your partner steps up or down.
6. A Matter Of Comfort
If your guy seems as though he still cares for you in terms of really having a good time when he's with you but when he's away, but Aquarius man is acting weird, it could just be that he doesn't think it's a big deal.
Here's the thing; when he becomes comfortable with someone and thinking things are solid; he may seem as though he's cold when he's just absent-minded.
This means that he thinks everything is perfect with you. Therefore, he doesn't think you'll mind if he doesn't text you for a day or two. In his mind, there is nothing to worry about so what's the fuss.
This is when you'll need to let him know that it bothers you when he doesn't get a hold of you or seems to space out. He really won't know that you're worried about your relationship with him.
If this is the case, open up to him. He will appreciate the truth, and you were speaking up. Aquarius is fabulous like this. Tell him exactly how you feel and what you want from him. That is how you handle a distant Aquarius man.
If he thinks it's unreasonable, he'll tell you, and he'll explain why. At least you'll then understand his side of it and can maybe find some middle ground so that you can work it out.
What You Should Do Now
If you are serious about getting this Aquarius man to fall deeply in love with you (and stop acting hot and cold once and for all – because he sees you are, in fact, "The One" for him, then  you should do two things:
First, leave a comment on this post with the biggest challenge you are currently facing with your Aquarius man.
Take my Aquarius man relationship compatibility quiz here.
For every person who first leaves a comment and completes the quiz, I will receive an email notification. Then, I will send you my "30 dirty little secrets about the Aquarius man" special report (a kind of roadmap to gain clarity and guidance about your relationship), Plus – I will personally respond to your comment (so make sure to enter your correct email when posting a comment about your challenge).
---
---