Are you considering dating an Aquarius but not sure if you should because you've heard that they have a tendency to cheat? Perhaps you are dating one and concerned he could be flirting with others behind your back? So, are Aquarius men unfaithful?
Aquarius Men are Adventurers
Aquarius man is typically the type that is seeking the next big thing. He wants excitement and lots of fun. He can get bored quickly and this could cause him to keep looking around.
Does that mean he's going to cheat? Not necessarily. There is no actual one sign that is more likely to cheat more than another. Every man has the capability to be unfaithful if he finds a reason to or just wants to.
Do not judge a book by his cover or rather by his sign. There are many things at play about a man that could cause him to cheat or to be faithful. So throw out those books and articles that tell you Aquarius is the biggest cheater.
If you go into a dating situation or something more serious with an Aquarius with a lack of trust, you may find yourself reaping your karma. Accusing someone of cheating can and will drive a man to possibly do so to spite you.
Be careful how you treat your Aquarius man. Unless he shows signs of infidelity, there is no real reason for you to believe he is cheating or will cheat. Only time and trust building will help you cultivate a tight bond.
Aquarius men do like to get out and have lots of fun. If he's with a woman who is a stick in the mud, he may want to go out without her or could find another woman more interesting.
He is also a big flirt. It makes him feel alive to flirt back and forth with attractive women. However, it doesn't mean he's going to go out and cheat. It just means he's lacking something and feels he can get it elsewhere.
What He Wants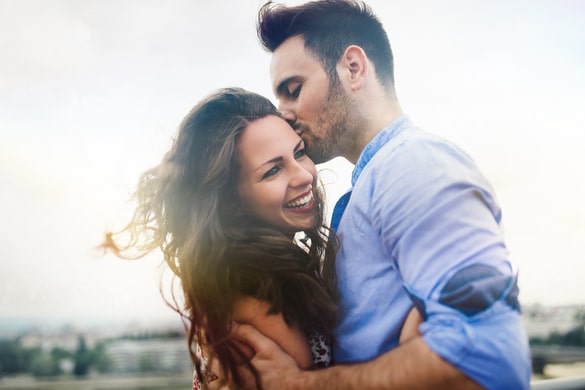 Aquarius men typically know exactly what they are looking for in the right mate. He will also tend to know what he doesn't want or will not accept. In that, he tends to judge fairly quickly.
It's not a surprise when he can tell a woman right off the bat that he's not into having a relationship or that he just wants to have fun. While he'll sleep with a woman who isn't the one for fun, he only wants to settle down with "the one".
Sometimes he will date a woman for a short time and while he's dating her, he thinks she could be a good thing. Then one day he sees something in her that just doesn't go with what he wants for his life.
He appears to go from being very hot and heavy to be cold and callous. Aqua man isn't the best at handling breakups and so he'll drag it out where perhaps it would be better if he ended it quickly.
He doesn't really like to hurt a woman with whom he cares for even if she isn't the one for him. He'd rather become cold and cut her out than, to be honest, and tell her the truth why he cannot be with her.
Sadly the woman gets hurt by his being so cold and she's confused by him being hot and then not telling her why he suddenly doesn't feel the same anymore. This is most definitely a character flaw.
This isn't a sign of him cheating even though it would seem if he's not happy he might. There probably are cases where an Aquarius figures out the woman he's in a relationship isn't the one and ends up cheating with someone.
The truth is, not all Aquarius men are cheaters. They know what they want and they know what they don't want. There are exceptions but this goes for every single sign there is. It also is true for both men and women.
Support System
When an Aquarius man feels that the woman he cares for isn't supporting his goals or life decisions, he may seek that attention elsewhere. This could lead to cheating or could just lead to him having a female friend.
Whether or not he cheats is greatly going to depend on his overall character and whether he feels it's worth it to try to be with someone else while he is already in a relationship.
The Aquarius man will always keep his eye open for the right woman. Until he feels he's with the right one, he'll keep his feelers out. With some, they may actually indulge their cravings and try other women out for size.
Most, however, will keep going with their current relationship. Or they'll break it off and then remain open for the next possible option. The main thing is, Aquarius men want to feel appreciated and understood.
Whatever goals he has for himself, he wants to feel his partner is going to support his decisions. When he doesn't feel that, he feels somewhat incomplete and will seek outside his relationship to find what he wants.
If you're involved with an Aquarius man, make sure you don't take him for granted. Be his rock, be his support, and show him that you really appreciate who he is to you.
Showing him that you are his rock will make him feel secure in his relationship with you and is less likely to be looking outside his bond with you.
Don't Forget…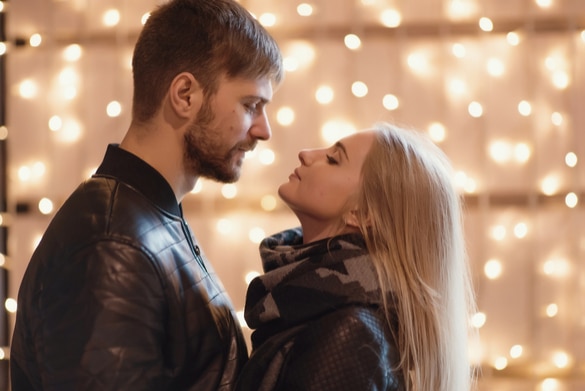 Aquarius men are independent and want an independent partner to live with equally. Neediness will scare him off into the arms of another woman or at least out of the relationship.
Show him you can and will take care of yourself instead of relying on him to take care of you. He doesn't like needy behavior and is turned on by women of strength. Stay strong!
Aquarius Man Cheating Signs
First of all the question you may be asking is "Do Aquarius Cheat?"  Typically if the Aquarius man is fully committed to someone, he will not cheat as he feels he doesn't have a real reason to mess up what he has.
What does it mean when Aquarius man cheats on you?  It means he's not 100% committed to you or has decided you're not the one so he's exploring his other options to see what else is out there.
He won't typically be looking like this if he's happy and feels totally connected to you. An Aquarius man cheating on his girlfriend would only occur if he decides she's not really his cup of tea or doesn't have what he's looking for as far as long term.
It's true that he should just let her know and call it quits then find someone else but sometimes Aquarius wants to look outside to see if there is someone else who may be better for what he's looking for. It's harsh but sometimes this is how they roll.
What do you do with Aquarius man cheaters? You would do like with any other sign, if you don't like it, you move on and let him go as hard as it may be. If he's cheated on you once, he'll probably do it again.
Aquarius man cheating is something that doesn't happen often and if the two of you have verbally decided that you are loyal to each other and that you have a future together, there is no reason he should step outside the relationship.
Trust him until he gives you reasons not to cheat. Things you should look for though if you suspect that something may be going on are things like this:
     

Keeps watching his Phone more than normal

     

Is texting someone but won't let you see who

     

Is active on a dating site and claims it means nothing

     

Doesn't make plans with you as often

     

Is ignoring you or not showing you as much affection

     

He's just acting reserved or Odd

     

Wants to shower quickly upon entering the house (if you live together or partially live together). It only counts if it's out of the norm for him.
If he displays any of these signs then this is means for concern. Ask him flat out what is going on and expect him to tell you the truth. If he has cheated or is contemplating it, he needs to decide who is more important.
You also need to decide if you can forgive and move on. If not then it's time to cut him loose. If you can forgive him then make him prove to you that he will always be loyal moving forward. Don't sell yourself out.
Conclusion
So, are Aquarius men unfaithful? Let me know what you think!
Share your story (or situation) with our community in the comment section below (don't worry, it's anonymous).
If you're ready to dive deeper and start your journey to unconditional love with your Aquarius man, you can purchase Aquarius Man Secrets here.
Wishing you all the luck of the universe
Your friend and Relationship Astrologer,
Anna Kovach
---
---