If you're into an Aquarius man and trying to get a more profound relationship, you're in luck! How do you get an Aquarius man to commit? Here are some ways that could help you win the heart of one of the hardest signs to settle down.
Patience Prevails
The number one thing you can do to get an Aquarius to commit to you possibly is by giving him time and space. I know it may not seem like the easiest thing to do, but the truth is, the Aquarius man takes his time.
This is one of the most difficult out of all the signs to get to commit. It's not because they don't want to. It's because they want to make darned sure of what they're doing and who they're doing it with.
Aquarius men do not want to waste their time with someone they think will not work out in the long term. They do not mind having "friends with benefits" or occasional "fun buddies" because they are not emotionally tied.
When they're ready to settle down, you'll know it for sure as they will tell you and show you that they want you. To get him to get to that point though, it will be a long road.
Aquarius is in no hurry to jump into a committed relationship. He'd rather wait and possibly lose out on someone than jump the gun and be stuck with someone he knows isn't right for him.
If you genuinely want the Aquarius guy that you are into; give him some time and be very patient with him. Remember he may not call every single day or reply to every single text you send but as long as you don't overreact, things will go well.
Enjoy Your Time Away from Him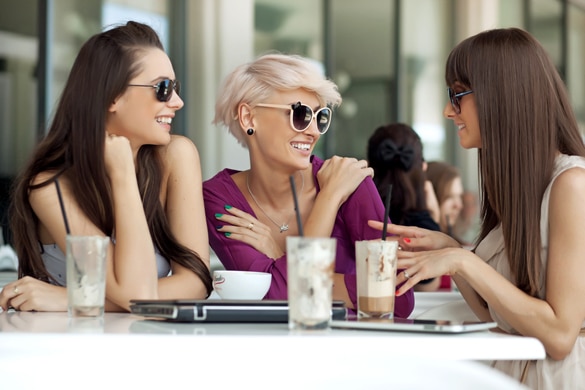 While an Aquarius man appreciates his free time; he'll still want to see you having a good time when you're not with him. He wants to see that you can still have a good time with friends, family, or even alone.
A good example would be going out with your friends and at some point in the night sent him a picture of you and your friends together. He'll love it! He'll see you're having a great time without him.
This will provide him with a bit of security in knowing that you don't have to be glued to his side to be happy.  However, if you keep texting him throughout the night, he's going to wonder if you're enjoying yourself or just trying to prove to him you can be out without him.
There is a big difference between the two, and he'd rather know you're having fun than missing him the whole time. Look at the difference between the two. One way says you care but having fun. The other says you're out but not having fun because you miss him too much.
One way seems clingy and needy while the other shows you're independent and can stand on your own two feet.
Aquarius men do not like clingy or needy women. They like women who enjoy having personal freedom just as much as he does. That makes for a better match in the long run.
Be Confident and Secure in Yourself
Aquarius men are drawn to women that are just as independent and free as he is. He prefers a woman who exudes confidence in herself and in what she does. This is a turn on for him.
If you find that you're a bit on the lack of confidence side; you may want to work on yourself. Aquarius men aren't into broken women who need fixing. They see this as a waste of their time and energy.
If you have baggage and you want to be with an Aquarius, it may be vital for you to do whatever personal work you need to rid yourself of said baggage.
The Aquarius men want a woman who may be flawed but mostly has her stuff together. He wants his equal match. His time is precious, and if he's going to spend it with his partner, he wants to have a good time.
Now if your Aquarius guy has hang-ups; he may also struggle to commit to you. Past things could have him working on himself. So he may be conflicted when it comes to feeling for you.
He may care for you and want to be with you, but he will be honest in telling you he needs to get himself together before he gets into a relationship. You may see this as mixed messages.
As understandable as that may be, he's still telling you that he isn't ready for a committed relationship and though he cares for you, he wants to remain, friends, until he can get his head straight.
Meaningful conversation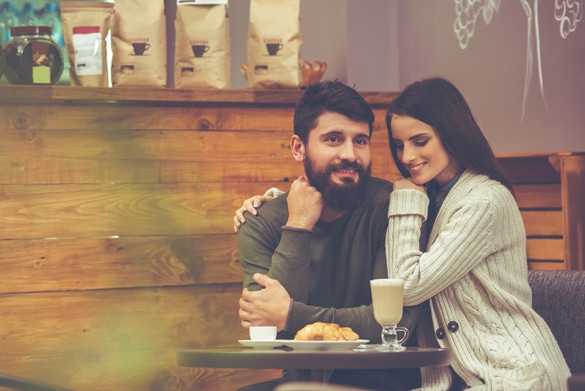 When you two get together, try to have some intense conversation. Whether it's something personal or something you both enjoy, get him mentally stimulated.
The more intellectually stimulated he is; the better off you'll be, and the more he'll feel connected to you. He loves smart people who can relate to him. The more you can show him this aspect of yourself; the more he will appreciate you.
Try taking him on dates to museums, book stores, antique book stores, or some historical sites where there is much information. He will eat this up, and you'll both have a great time talking about it.
This man loves brainy women — the more information you can share with him, the better. I wouldn't recommend trying to show off or trying to show him you know more though; that may backfire.
Even if you ARE smarter than him; it may be best to keep that on the down low. Otherwise, he may take it as some sort of insult of his intelligence. Any insult will make him decide to turn his back and go the other way.
Be real, be yourself, be independent, be witty, be caring, and understanding as well as the patient.
Conclusion
If you'd like to learn more about these interesting, unique and progressive men, look no further than my Aquarius Man Secrets right here.
How do you get an Aquarius man to commit? Let me know!
Share your story (or situation) with our community in the comment section below (don't worry, it's anonymous).
Wishing you all the luck of the universe
Your friend and Relationship Astrologer,
Anna Kovach
---
---