If you've made it to the bedroom with this eccentric Aquarius lover, then make sure you're ready for exciting sexual rendezvous. This guy has a very unconventional and kinky yearning when it comes down to sex and choosing a sex partner. Find out what an Aquarius man likes in bed and how amazing he can be.
The bedroom can be like a scientific laboratory
His sexual appetite leans more towards the curious side of experimenting rather than ordinary sex that you may be accustomed to with other sun sign boyfriends. Aquarius men love the element of surprise, and they think about all the different places they would like to have sex with you.
Hopefully, you are in the mood to make love under any conditions, in any location, and at any time. Sometimes the bedroom is just too boring and traditional. Aquarius men can be difficult to be in love with. You will need to share the same kind of desires.
To Be in Love or Not To Be in Love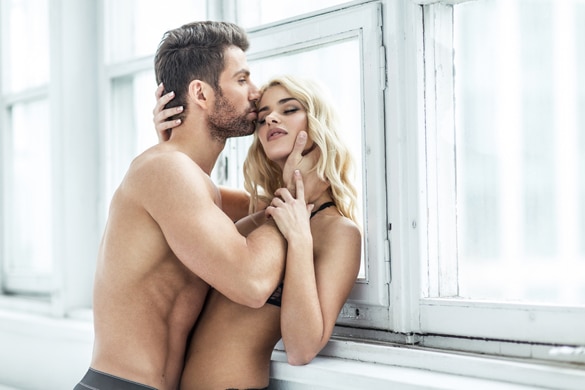 If you are in the process of falling in love with this Aquarius man, he will only be interested in all these experiments with the right kind of compatible woman. If you are both falling in love, then good for you! But, not every girl can play these kinds of sex games and enjoy the same kind of excitements in bed.
Sometimes you might feel like you are doing a more of a porn scene on camera with a handsome porn star rather than making love with your boyfriend. If you have very traditional ideas of lovemaking and you're not able to go with all the lustful games, then this Aquarian guy may be too much for you to handle.
If he has fallen in love with you, then you can be sure that he will be a loyal friend and lover, but if he is not in love with you, you will be just another partner to have sexual encounters with.
Aquarius Man = Mr. Kinky of the Zodiac
If he is not in a committed relationship, be sure to know that this man will have sex with several sex partners (with both men and women and perhaps even at the same time).
He can have issues with intimacy and be very sensitive to with ever you may say. He will be like a Pirate exploring your body as if it were a treasure map.
What he is actually looking for is beyond anything we can even imagine. He can be very aloof and detached and make you feel that you are not that important in his life.
Fifty Shades of the Aquarius Man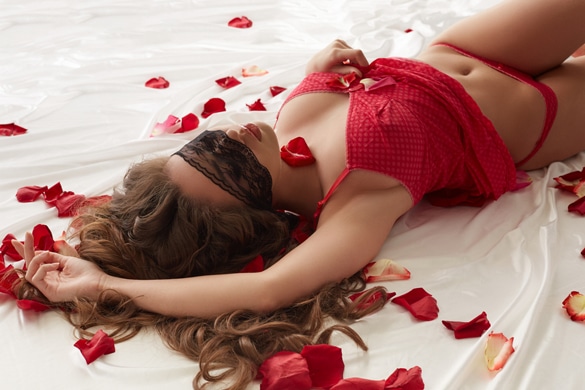 Aquarius men are very curious and love to go beyond the normal ideas of traditional sex in the bedroom. If you read the book Fifty Shades of Grey, the leading character would certainly have a very strong influence of Aquarius in his birth chart.
He is the guy that will give you thrills like little bolts of lightning going through your body. Your Aquarius boyfriend will never be boring in the bedroom, and as mentioned previously, he thrives on surprise and sudden change of direction.
He will be filled with erotic adventures and will want to talk about these topics with you. In fact, he will want to talk a lot about everything.
Aquarius sun sign is not the emotional watery guy that will cry with you at the end of a sad movie. He is far too detached and would rather analyze why the story just didn't change to have a sweeter ending.
Aquarius men will need a love-making partner that can keep up with all his erotic ideas of satisfying his enormous sexual desires. If you have the same interests and can keep up with his ever-changing ways, this will be a good lover for you.
Remember, he loves sex toys and erotic games. They are thinkers and big communicators, not emotional lovers like Cancer men. In fact, romance is not a topic way up on his list. He likes to have fun and explore.
Brace yourself for a fun-filled erotic fantasy come to life. For him, the kinkier you are, the better your relationship will be.
Conclusion
What do you think an Aquarius man likes in bed? Let me know!
Share your story (or situation) with our community in the comment section below (don't worry, it's anonymous).
Wishing you all the luck of the universe
Your friend and Relationship Astrologer,
Anna Kovach
---
---