I often get questions from my readers asking, "Why does an Aquarius man ignore you and go quiet out of nowhere?" The thing with these men is that they are known to be extremely fickle. They run hot and cold just about all the time. One minute he is all over you, and the next, it can feel like you never existed to him. Aquarian men are famous for ignoring women—how annoying!
But why does he do this? And what can you do to make him stay? If an Aquarius man is ignoring you, does it mean he's testing you, or is he simply just not that into you?
It is important that you don't take this behaviour of his personally, but it is also important to understand what you can do to avoid him treating you this way. It may take quite a bit of compromise for some of you to be with an Aquarius man.
You need to understand why he acts the way he does, and what to do when he does this. He can be very independent and this isn't always easy for women to handle, but if you know what to do, you'll be golden.
Let's delve deeper and see all the possible reasons why an Aquarius man might be ignoring you.
Why Does An Aquarius Man Ignore You — 5 Possible Reasons
1. He Is Unaware
You may ask yourself sometimes, is my Aquarius man ignoring me? If the Aquarius man you're interested in doesn't know you like him, he'll simply blow you off in ignorance. He isn't the most  intuitive man, even if he is highly intellectual.
He's the type of guy that is literal. Unless he knows you like him or that you find him interesting, he'll simply ignore you because he doesn't know any better. This is that typical "duh" thing that many men experience.
This isn't just the Aquarius man either! Many men of various signs just "don't see it" when a woman is into them. So, he's not the only one that may be ignorant of what is going on around him.
Interested in how to show your love to an Aquarius man? << check it out here.
That being said, this is one reason why he may not be paying attention to you. Just the lack of knowledge that you may be into him isn't there for him, so he simply doesn't pay attention.
To get him to notice you or pay attention; you'll need to do something to get his attention as if to say "Hello, I'm here!" Once he does notice you, you can then use some other tactics to let him know you're interested.
2. He's Really Mad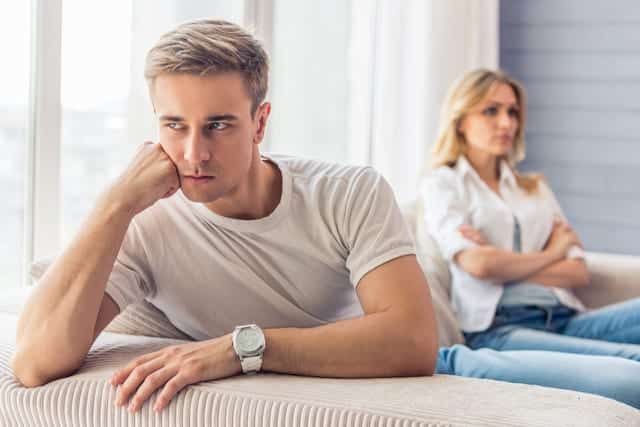 If you are already dating an Aquarius man and he's ignoring you, there is that possibility that you did something that crossed a line for him and so, in retribution, he's giving you the silent treatment.
Oftentimes, an Aquarius man has to get his thoughts together before he'll sit and discuss it with you. If you've just had a big blow-up, argument, or he's found out something you've done and is now pissed off, that is why an Aquarius man ignores you.
While the Aquarius man can sometimes spew things that are angry and mean, he doesn't always mean it at the time. So, if he can possibly help it, he'd rather go spend time alone and figure it out for himself and then circle back to it.
If he doesn't come back, then he's resolved that you were definitely in the wrong and he is correct in his assessment that he should move on. In that case, you may not ever hear from him again.
It truly will depend on what happened between the two of you prior to him not paying attention to you anymore. Only you could possibly know what you may have done to make him that angry.
3. He's Just Not That Into You
Yet another reason why you may ask, why is an Aquarius man ignoring me? Most Aquarius men will just come out and tell you if they're not interested in you and for what reason. However, there are some that will not have the gumption to approach you and tell you.
Feeling that you are too fragile or emotional could cause him to avoid trying to talk to you about his feelings or that he wants out. This would cause him to shut down and walk away completely without telling you anything.
It really depends on the individual in how he handles this situation. Some handle it with ease and some just get squeamish. Their Moon sign or Ascendant sign may play a role in how they feel about letting someone down easily.
Some will just cut you off completely and you'll never see or hear them ever again. If they live across town; then it's easy for them to disappear.
Discover more signs an Aquarius man is playing you and is not interested in a serious relationship with you here <<
4. He's Legitimately Busy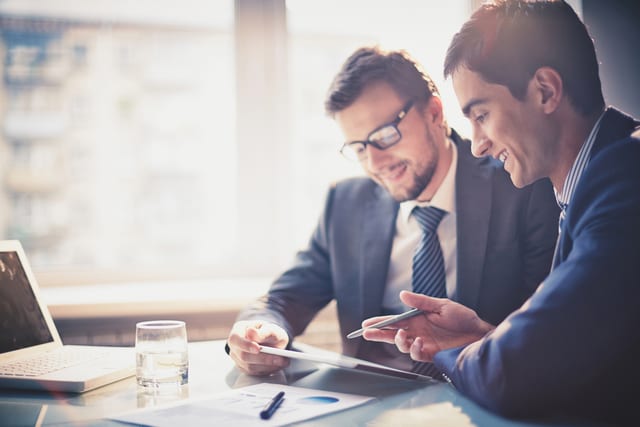 Aquarius men are all about achieving success in their careers. If not a career, they're working hard at trying to build their future empire. Some will have one job that they work overtime at and some have multiple jobs.
Depending on their circumstances, they want to be sure that they will have plenty of money to live their dreams and retire. This is a big priority for them. They may sadly sometimes not keep in touch as they should.
Sometimes they blow off phone calls and texts. They mean to call you back or text you back but they just totally forget in their busy lives. In other words, he may not be blowing you off on purpose.
If he's busy working on a project or on doing a bunch of overtime, then you may want to cut him some slack. It could be a temporary thing. However, when an Aquarius man ignores you, you may want to sit down and talk to him.
Working hard by doing constantly over time, trying to pay off a debt, building up a nest egg, or a variety of other things. It may be a good idea for you to know why he's doing it.
Doing it for a positive purpose may benefit you later on as well if you stick it out with him. Besides; if you're with him, he's likely expecting you to be the same way with your time.
Most Aquarius men want a woman who can match them and be just as driven as they are. They don't like to settle for women who have no drive and are totally okay with a boring life without money.
He's always striving for more and wants a partner who will also feel this way. It gives him security and makes him feel as though they're both working toward something instead of just existing.
Just existing isn't acceptable to an Aquarius man. If you've been doing lots of lying around watching TV, then he may be starting to change his mind about you. If you want to know why he's acting the way he is, look at your own behavior.
Are you lining up with his goals? Does he know you like him? Did you make him angry? Is he really super busy and just forgetful? These are the questions you need to ask.
If you can answer yourself honestly, you'll get the answer you truly need.
5. He Isn't In The Space For Dating
It isn't unusual for an Aquarius man not to be interested in dating. The sign of Aquarius is one of the most detached and aloof signs of the Zodiac. Romantic relationships totally freak them out because they have a tough time understanding emotions.
This might be the reason why your Aquarius man ignores you. It has nothing to do with you, just the fact that he really isn't interested in something serious. He's honestly the type of guy who is more interested in friendship than a romantic commitment.
There might be a lot of things going on in his life that feel more important for him to deal with. I know it can be hard for you to accept, but it might be better for your sanity to just let him be. Don't freak out and chase him because even if there is a small chance for the two of you, your neediness might push him away.
This might be why the Aquarius man is ignoring you, you're putting too much pressure on him and not understanding that he just wants to be friends. The only course of action to take with an Aquarius man is to go with the flow; everything else will just push him further away.
If An Aquarius Man Ignores You, Does That Mean He Is Testing You?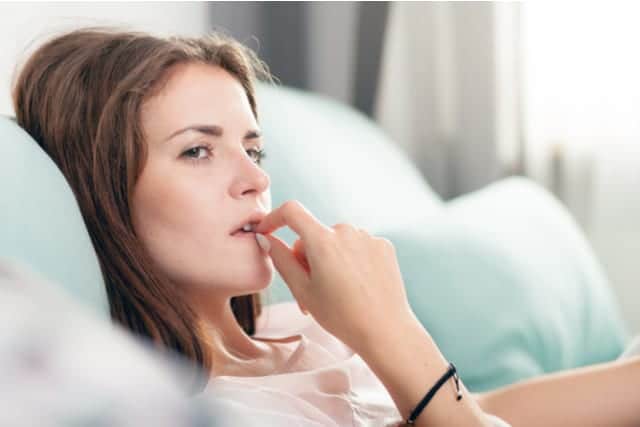 You might be wondering, If an Aquarius man ignores you does it mean he is testing you? And the answer is quite possibly yes. The reason for this is that an Aquarius man is very wary of getting into a commitment with someone. It needs to be 100% right for him to take the next step with a potential partner.
It is important to remember that your Aquarius man is someone who is a free spirit and appreciates his independence above everything else, so going into a relationship with someone doesn't come that naturally to him.
This is why he is quite fond of testing the women he dates. An Aquarius man will ignore you to see how needy and clingy you become. He ultimately wants to be with a woman who is highly independent and has an interesting life.
If you make it seem that your world revolves around him, then you're going to make it very difficult for your Aquarius man to take you seriously. In fact, you might just be giving him enough information to realize that you aren't the right woman for him.
This is why whenever you get the impression that an Aquarius man is testing you, you just need to play it cool and live your own life. Show him that you don't need him and I promise he'll come crawling back, and if he doesn't, then he was never the right guy for you in any case.
When An Aquarius Man Ignores Your Text — Here's What To Do
The best way to handle it when an Aquarius man is not texting back or giving any sort of response is to act as though it doesn't bother you. Don't text him again for a while. Disappear for a bit.
You know how he becomes so much more attractive to you when he disappears? Well, why not do the same to him. Shroud yourself and mystery and go on with your life like it doesn't bother you.
I know it can be really painful not to reach out, but isn't it more painful to text him constantly and not get a decent reply in return. The best thing you can do is not to play into his games and just follow what makes you happy.
Bombarding him will only make him feel pressured and annoyed. Also, it makes him feel you are clingy, which will just make him lose interest in you entirely.
When an Aquarius man is ignores your texts, sometimes it's best to just leave him be and let him gather his thoughts. Perhaps your missing presence via text or social media will cool him off and actually miss you.
If texting isn't really your game, you'll be glad to know that I have written a whole guide on how to text an Aquarius man the right way. You should really check it out if you want to learn how to play him at his own game.
What To Do When An Aquarius Man Ignores You
If you haven't heard from your Aquarius man in a week, give him time and space. He doesn't want to hurt your feelings. At the same time, he doesn't want to get trapped in an emotional web—of his or yours.
He will show up again. When he does, keep it light. By backing up, you give him space to become curious about you.
Resist the temptation to hammer him with heavy emotions, and whatever you do, don't act clingy, angry, or demanding. Instead, act as if nothing out of the ordinary has happened, and show him that you have unique, fun, and exciting things in your life that were keeping you so busy that you hardly noticed his absence.
Don't play with his feelings or try to provoke jealousy. Don't flirt with someone else or let on that you may have replaced him. Even if this is your own test of his interest, it will only backfire.
Also, don't use the next point of contact as an opportunity to do heavy emotional dumping. Instead, keep him interested by bringing up unusual things to talk about or making suggestions for unique dates or adventures.
Looking for the ways to get your Aquarius man to stop ignoring you? << then here are some information that may help you to bring him out of his stone-cold silence.
3 High Value Ways To Respond On Aquarius Man Ignoring You
Be Patient With Him And Also With Yourself
As hard as it may be, you're going to have to relax and let go. You cannot control an Aquarius or his thoughts. You also cannot control his actions. He is a strong individual who doesn't want to be dictated to.
I often get emails from women asking me what they can do to get him to do something or to get him to feel a certain way. The answer is that there isn't anything you can do. He has to want you and that has to be his choice.
I know it's hard to hear that but you need to know the truth. Manipulation will not work with Aquarius men. Like Virgo, they're very keen and know when you're being sincere and when you're not.
If he feels you're manipulating him, he will drop you like a hot cake for sure. He wants a partner who will have patience enough to let things grow in a natural way and in a natural time rather than trying to rush him.
Trying to rush him will absolutely get him to ignore you or back off for a while. It doesn't mean he'll be gone forever. When you panic after a few unanswered texts, you're making yourself upset.
If an Aquarius man ignores you does that mean he is testing you? It could be that he is and he wants to see if you actually do have the patience it requires to be with him. If he is testing you then you should show him you can handle it.
Do Not Pressure Him — It Will Only Chase Him Away
Trust me when I tell you that he detaches enough that it's not going to faze him to leave you alone for a while. He knows what he wants and there is no changing that.
To truly get the Aquarius man's attention, you're going to have to calm down and have patience. Stop obsessing over your phone and whether or not he's contacted you. The expectation on him will backfire.
When he wants to talk to you or spend time with you, he'll certainly let you know. If he wants time to himself or some space, let him have it. It will do you no good to try to jerk that out from beneath him.
Be that independent woman he was attracted to in the first place. Be busy and don't worry so much about whether or not he's going to return your phone call, email, or texts.
Believe that all will be well, no matter what happens. Remember it's only YOU that can make you happy. It's not his responsibility and no one should have that sort of pressure put on them.
Make Yourself The Priority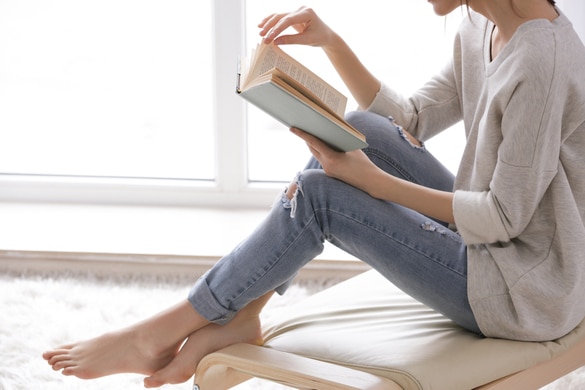 When an Aquarius man ignores you, go ahead and look into your own life. Spend time with your friends or family. Have fun. Put your phone away if you need to or leave it at home.
Stressing over whether or not he's going to reach out will not help you achieve the desired results. Pining for him will give off energy that he will receive and decide you're too needy.
Remember that he wants a woman who is strong and does her own thing. It will turn him on to know you're busy and not worried about where he is, why he hasn't reached out, or what he's doing.
The less you pine over him, the more intrigued he'll be. You can shoot him a quick text saying "I'm busy doing stuff but wanted to say hi and hope you're doing well." He'll lift an eyebrow and wonder what you're up to.
He may respond at that moment but even if he doesn't, when he wants you, he'll reach out. What's the worst that can happen? He decides not to contact you again? If you learn how to truly make yourself happy, it won't matter.
I'm not saying that you should give up on your Aquarius guy, so don't get me wrong. I want you to live a long happy life filled with love. However, remember that we teach people how to treat us.
When an Aquarius man ignores you, shrug your shoulders, and go about your business. If it's a test to see how loyal you are or how patient you are, you'll win the prize. If not, he may back out.
Learn here more ways to get your Aquarius man to stop ignoring you <<
Why Your Aquarius Man Isn't Texting You…
It can be frustrating to send your Aquarius man a text message and not get a response for hours, or even days. You might start feeling anxious or questioning if he even cares about you at all.
But the truth is, Aquarius men are wired differently from other zodiac signs, and following generic dating advice may not work with them.
I'm here to share with you three simple texts that a Aquarius man can't resist and can't ignore.
When you know what to say and how to say it, you'll capture his heart and get a quick and loving reply every time.
Don't risk losing your Aquarius man by treating him like any other guy. Learn how to text him in a way that speaks to his unique personality and desires.
Trust me, with these three simple texts, he will be putty in your hands. So go check out what I mean now and keep your Aquarius man in your life forever.
XOXO, Anna
---
---