Is your Aquarius man pulling the world-famous silent act on you? Since you may not be sure why he's doing it, here is some information that may help you to bring him out of his stone-cold silence.
1. Ignore Him
Often when someone gives you the silent treatment and either you act as though you don't notice or you provide them with a slice of their quiet pie, they suddenly get curious.
This could make him ask you what is going on or will open him up to tell you what you did that made him mad enough or upset enough to cut you off. Some Aquarius men even disappear for a while.
These men love their freedom and covet the use for it when they feel they need to. If they feel overwhelmed, overburdened, angry, or upset; they will retreat from you and anyone else.
So if this was something petty and you're left wondering what you could have done to make him zip his lips up; give it back to him. It will make him wonder what is going on with you.
It will make him come forward and ask why you're silent with him. If you act as though you don't know anything is wrong, he'll be confused there too. This will counteract the silence.
This could sound easier to do than it is. However, if you're going to be with an Aquarius long term, you need to know how to deal with his silent treatments that he's so eager to use.
2. Take a Break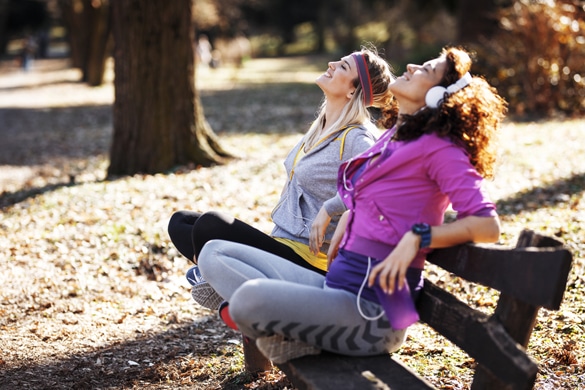 What I mean by taking a break isn't that you should break up. What I mean by this is that you should pull back yourself and allow him time and space. He may need to think about things.
If that's the case, pushing him or prodding him will only get him to shut down further. He has to feel that he still has some bit of freedom he can utilize when he needs to.
Some people, in general, need time to cool off, mull over everything that is going on or whatever happened. It makes it easier for him to wrap his mind around things and figure out what to do next.
Indeed, if he's upset, it would make sense to let him think about it. It may also give you time to cool off as well so that when you're able to talk, you can easily do it and solve any issue that could be lingering.
Give him some space and let him use his free time to figure out what is the right thing to do. This usually works, and he'll come back around ready to talk to you once he's able to.
Though it may seem as though he should talk to you right then and let you know that you've done something he doesn't like but with these men, they tend to harbor it and need time.
If he takes too much time though or disappears for some time, you may have to take the more blunt approach and ask him straight out what is going on.
3. Give Him a Choice
Honestly, if he's ignoring you or not giving you the time and attention you deserve, it may be time to tell him to straighten up or get lost. It's not the most appealing option, but sometimes it has to be laid out.
You cannot make an Aquarius man do anything. So if he's giving you the silent treatment for no reason, is spending less and less time with you, is cutting you off from sex, or is spending far more time away from you; he may be done anyway.
Consider your options and decide whether or not you are willing to wait him out and see if he comes back and will mend fences or if he'll continue trying to manipulate you by staying away.
Are you spending too much time pining over him? If you are, he may see this as a dependency, and this turns him off. However; if you're being rational and going about your own business and he's still acting like this; time to choose.
If it gets to this point, you're going to have to tell him that you need to know what is going on and whether or not he wants to be in the relationship anymore. If he does; he'll do whatever he has to to make it right.
Though if he's already pulling back, he may already be ready to go and hasn't had the gumption to tell you as much.
4. Watch His Actions vs. Words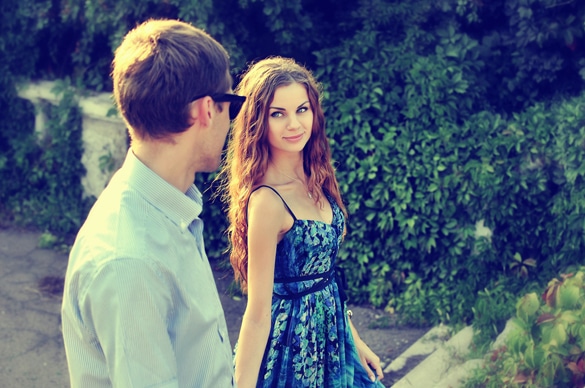 While he is ignoring you; what is he doing? Is he spending more time with friends or out alone? Is he ignoring you while he's with you by chatting with other people on social media?
These could be signs that he's ready to break up and just hasn't taken the initiative. However, if he's still acting relatively normal but just quiet; leave him be as he's mulling something over.
To know what the correct action to take; you have to observe him for a while to see what exactly it is he's doing. Either he's heading toward breaking it off, or he's merely thinking things over.
He could have things going on in his mind that also have nothing to do with you so if you push him because he's quiet, he may resent you and feel you're trying to take away his freedom or that you're too aggressive — neither of which he likes.
So before you go off all gung ho to cut him off, give him silence, or give him options, watch him. Seriously observe him for a day and see what he does, how he talks, and how he copes with everyday life.
Once you have that information in the bag, you'll understand what it is he's trying to convey, and you can act accordingly.
Conclusion
How did you get an Aquarius man to stop ignoring you? Let me know!
Share your story (or situation) with our community in the comment section below (don't worry, it's anonymous).
Click here for more details on him.
Wishing you all the luck of the universe
Your friend and Relationship Astrologer,
Anna Kovach
---
---