If you have read any of my Aquarius man articles then you know how intellectual this sign is. The thing that really gets him going is if he can build an intellectual connection with a woman. This is the most important thing for him. Knowing what questions to ask an Aquarius man can be a make or break for your chances with him.
But this can be quite daunting and intimidating. Like how exactly are you supposed to know what to say or ask him to make him interested in you? For some women, this might come quite naturally, while others are a little shyer. But I am coming to the rescue with conversation starters for your Aquarius man. 
Here are some helpful things for you to remember to ask him to help you to get the conversation flowing between the two of you. When an Aquarius man sees that you're good at communicating and asking interesting questions, you are more likely to disarm him and make him interested in you on a deeper level. 
5 Questions To Ask An Aquarius Man To Get Him Interested In You
1. Where Do You Usually Hang Out?
This is a very basic question, I have to admit it, but it will help you to get the attractive Aquarius guy to open up to you in the very beginning stages of your communication. This question is easy, and very safe in its nature; however, you should listen carefully to the answer because it will reveal many personal things about him.
Depending on his age and education, you will quickly decipher the usual habits of this Aquarius guy, his moral or ethical norms, his sense of fun, and his social network, which will consequently describe clearly his own personality.
Just remember the birds of the feather flock together. If you both are in your younger age, then the answer "I like to hang out in those clubs and I love to travel there and do those kinds of things," can be satisfactory for you.
In this particular case, you will only have to decide whether you are able to mingle into his world without exhausting your own. There are so many Aquarius guys of today who are not alive when they are not traveling and since many of them are working remotely, this nomadic style is something that gives them the essential energy to live.
On the other hand, for you as a woman, frequent moves, trains, airplanes, and all odd-looking hotels and hostels might get you tired and feeling homesick.
This is why it's essential for you to ask. If he is not so young and his days consist of an endless club or beach parties, then you could be wasting your time, because he is clearly not interested in settling down anytime soon. In the end, it won't be embarrassing for any of you two, because you've just asked the neutral question and if you didn't like the answer, you moved on.
2. What Motivates You To Get Up In The Morning?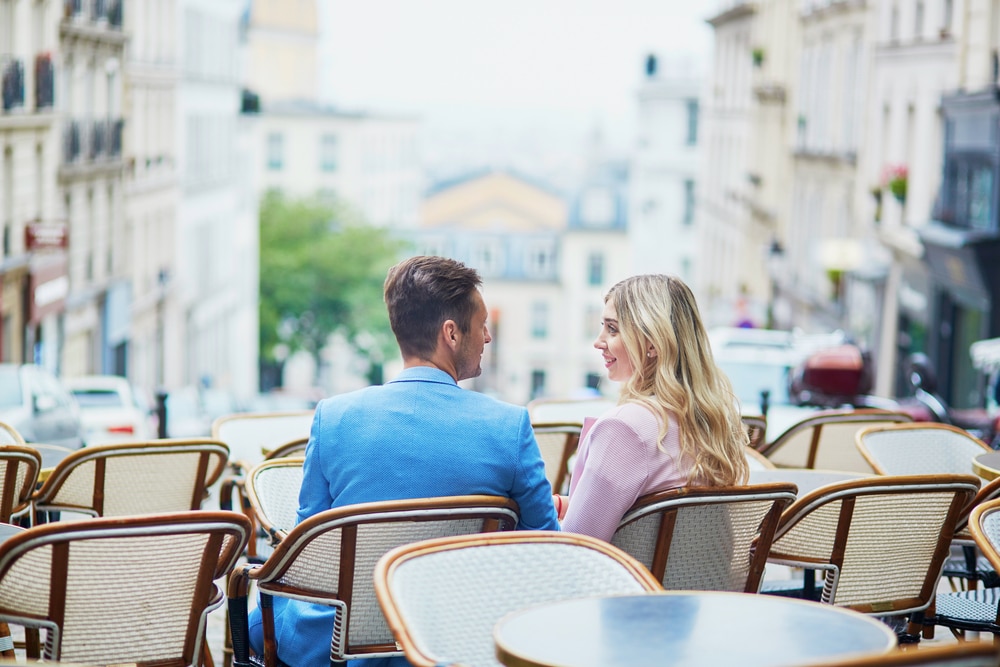 With the answer to your first question, you have got the chance to know his life and his basic needs and rules. However, this second question will take you a little bit deeper into his soul, because he will be provoked to talk about his passion or purpose.
You will find out very soon everything you need to know about his desires and plans for the future and while he is talking about those subjects you could figure out very easily can you adapt to his life and can he serve the purposes you have established for your life.
3. What Is Your Biggest Dream?
Let's just focus for a moment, because you need to be very careful when it comes to questions to ask an Aquarius man. You should direct him to open up about his dreams, not necessarily his goals. 
Many men, in general, have the goal to make millions, and then live this or that type of lifestyle. And if you keep insisting on finding out what are his goals, then your conversation might easily slip into an investigation mode, or worse, he could label you like the gold digger or something similar.
This is why you should keep everything light and breezy, but at the same time, you should feel like a private investigator collecting just valuable information. Remember, you are the woman in this game.
He could have the best body, most beautiful eyes in the world, or any other traits, but if his characteristics can't serve you and your future, then you should try to find another guy with equally beautiful eyes, but some better life's strategies.
4. Do You Love Exotic Cuisine? What About Religion?
You could use one or the other, or both questions if you prefer, and their choice will depend upon the age or education levels your chosen Aquarius guy possesses. 
The common theme for both of those questions is the foreign culture and this is one thing that excites Aquarius men the most. If you are dating the young Aquarius, you surely don't want to expand your communication to religion or any other far-away teachings.
But you will certainly open him up if you could give him the chance to talk about the Japanese, Lebanese, or any unusual cuisine he had the chance to try, even on the street stands. His descriptions will show you what types of tastes he likes, because and as the saying goes, the way to a man's heart leads through his stomach. An Aquarius guy may be modern, but this rule applies to him too.
In the case you are dealing with someone older and more mature, the spiritual type of question will make him start talking about his travels, his education, and his philosophical views about life, death, and everything in between. And his story will be anything, but boring. Also, you might learn many things from him during the next ten minutes.
5. What Relaxes You?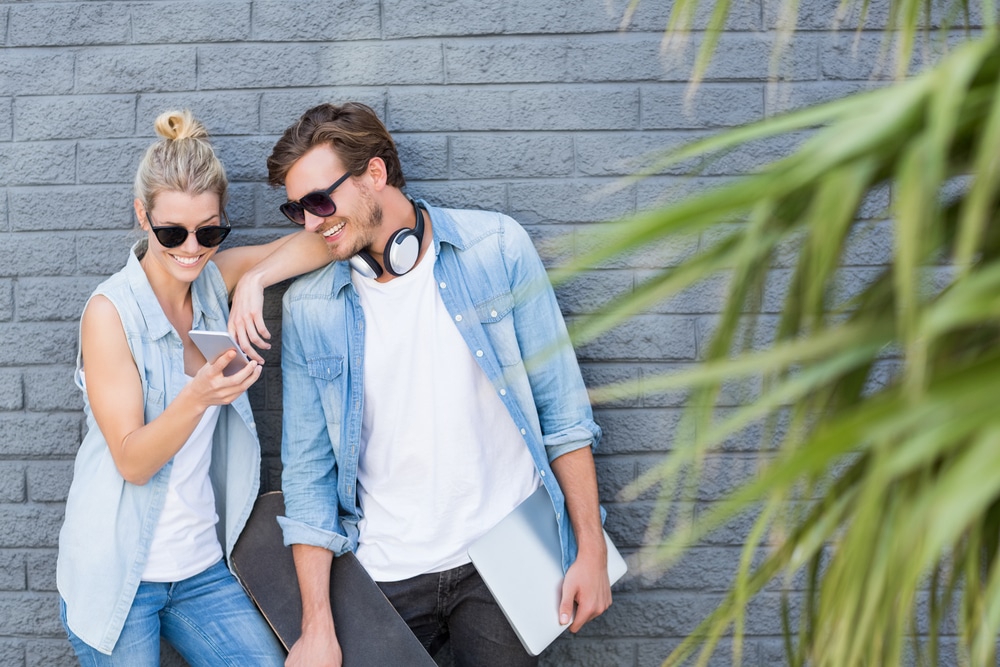 This is one of the trickiest questions to ask an Aquarius man. This is because he might misinterpret it and start talking about his intimate pleasures when it's too early for that. That's why you should keep the direction of this question in the safer zones, extending it to sub-questions about his favorite sports, leisure activities, and so on.
And according to his conversation, whether this part of his life includes barbeque with his guys, watching football, or traveling to Nepal and doing some strict religious routines there, you will be able to shape his personality completely and decide if he is a man enough, interesting enough and fun enough for you.
More Conversation Starters For Your Aquarius Man
You don't only have to ask questions to your Aquarius man to get him interested in you. You could also speak about yourself and what you are passionate about in life. Trust me, he is going to love being with a woman who knows what she likes and is happy to share. 
Talk About What's Important To You
The Aquarius man has his own set of morals and ethics. He definitely will want a woman who is willing to stand up for what she believes in. For you to find out if you two share ethics, it's time to talk about them.
What are things essential to you in friendship, relationship, or family building? What are your political views and religious beliefs? These are all very important in building a future with someone.
This may not be something he'll want to dive into if you're just now getting to know him a little. This is more something that you can discuss if you're already dating him.
More than likely, if he's really into you, he's going to ask you about all of this anyway to see if you're someone that matches his life plan for the future. These are all very crucial to a life together.
If you talk about the things that matter to you in your life, he may feel compelled to talk about his. He may also decide whether or not you two have potential.
If he has the staying ability, he will not take this information and run. While you may be slightly different from him, he'll appreciate your candor and honesty.
Dreams And Aspirations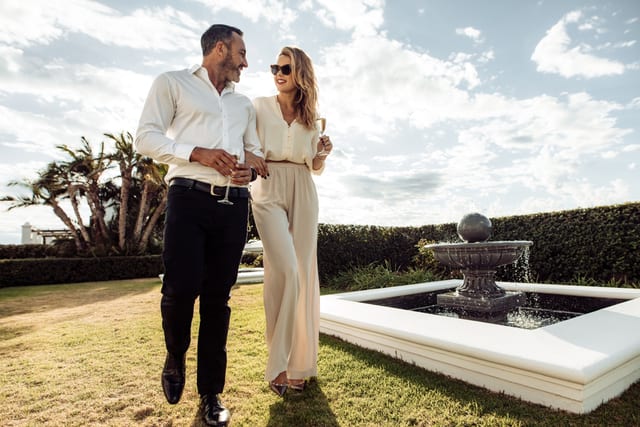 What fuels your life? What are your dreams? These are other things that you should talk to your Aquarius guy about. Ask him what he is. By asking him what turns him on in life, he'll see that you're interested in the real him.
For him to know the depths of who you are, he will want to see what you love in life, what you want to accomplish, and what your goals are. Again, this may be something that he will ask you while dating anyway.
Aquarius men want conversations to mean something when they're with someone that they could build a life with. If you're serious about him and trying to get to know him, these are the types of conversations that need to happen.
What truly drives you to get up each day? Tell him all about it and ask him about the same to see what he wants to contribute to the conversation. If he is comfortable and if he is into you, he'll want to open up.
Talk About Food
Just like Taurus, this man is not only intellectually fueled, but he also loves food. He will appreciate a woman that can cook as well. He loves being adorned with tasty cuisine.
Being able to cook for this man is a plus. If you aren't so much of a cook, then you may want to play around with some recipes. You can also scout out the best restaurants in the area that you can either take him to or get takeout.
Make this man some tasty treats he can savor when he's away from you. This means in and out of bed. Yep, I said that! Introducing some exotic, delicious foods in bed will be a HUGE hit with this guy.
Even if right now all you do is talk about it, you'll stimulate his senses and make him think about how much he would like to experience this with you. Food and sex are his two favorite pastimes.
Many Aquarius men know how to cook also, and so if that is the case, he may want to discuss the things he can make and bring to the table. Maybe he can make the dessert in bed.
Brainy Talk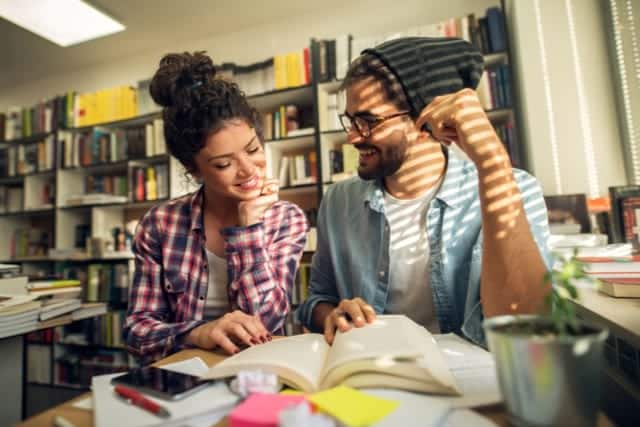 When you begin to know Aquarius, you start to learn his hobbies. As such, you could learn a bit about one or two of them that maybe you didn't know about before. This will be something that would impress him much.
He isn't going to want you to be involved in every single thing that he does but if you take the time to at least learn some of what he enjoys, he'll think you care about who he truly is.
He'll see you understand him and understand what he likes. This makes for a lasting partner in his eyes. Talking about his hobbies will turn him on. He will also likely then, in turn, want to learn more about yours.
Again, he won't want to learn or know everything you do as he still appreciates a bit of mystery between you. The less you unravel, the better. He'd like to learn this over time as it keeps it fresh and exciting.
If he's into discussing the latest news stories, perhaps you two can talk about that and share opinions on what you thought.
Whatever it is that you're into or he's into, talk about it. Aquarius loves to speak and is especially passionate about intellectual topics like philosophy, spirituality, and belief systems.
Leave It Open
Another method you can try is by leaving it free to what he'd like to talk about. Let him lead you into whatever topic of conversation he seems to be into at the time. He may have some exciting things to discuss.
Aquarius tends to live an exciting life and therefore, will always have a story or two to share with those he likes. So, if you cannot come up with anything to talk about, ask him how his day was.
He'll likely have some wild experience that happened to him while at the office or on the way home. If not, he may have stories to tell from things that have occurred since the last time he saw you.
The important thing is to remember quality versus quantity when it comes to Aquarius.
How To Start A Conversation With An Aquarius Man
Now that you know what to ask an Aquarius man, you might be wondering how exactly do you approach this guy? Like I mentioned before, he is quite intimidating because he is so intelligent, but he is also effortlessly cool and himself. 
The best thing you can do is to mirror your Aquarius man's behavior. Just be yourself, have confidence in the fact that you are an amazing woman, and let that shine through. You can always start off with a simple "hi." 
Perhaps give him a compliment or comment on something you noticed about him. And see where the conversation flows from there. It really isn't brain surgery! Remember, you have all these questions in your back pocket. 
He is really going to admire the fact that you plucked up the courage to talk to him. Who knows, this might be the start of something really special for you!
Conclusion
Aquarius men definitely know what they want in life, and this also counts for their relationships. This man knows exactly what will work for him and what won't. He has quite large standards and won't lower them for anyone. 
He isn't always the easiest man to please in the Zodiac, but if you think you have what it takes then you should definitely pursue him because there is a lot this guy can add to your life. Just go with the flow and see where it takes you.
When he is ready to take things to the next level, I promise he will make it known to you, but please do not rush him into anything he isn't ready for. This is a sure-fire way of making your Aquarius man run away from you, never to return. 
You need to play it cool with him and never put him under any pressure to make a decision about you. He goes by his own time, and this is something you need to learn quickly if you want to make this relationship a success. 
Give it time and see if a relationship can come from this. Being with an Aquarius man can be really exciting, so follow what your heart tells you. 
And remember to keep your wits about you – this guy is super clever and it can be easy to fall for him, so just be careful of your heart. 
What if I told you there is still hope for you and your Aquarius man? 
He might not be using you after all.
It is important that you don't lose hope in the situation.
That not everything is lost and there is still something you can do to save the relationship…
You would probably think I'm crazy because to you, it certainly feels like your Aquarius man has given up on you, isn't interested in you, and that the love you once shared is no longer there…
Trust me, if an Aquarius man ever liked you, then there is certainly hope for the relationship to be salvaged.
Why would he sleep with someone if he didn't like them just even a little?
There is still a lot you can do to fix the relationship with your Aquarius man.
And to make him see you for the woman you truly are!
You may feel like you are at your wit's end, but I promise, where there was once attraction, there is certainly still hope.
It is just up to you and whether not you are serious enough about doing the work to get the results you are looking for…
And you can do this without running to him and begging him to love you again.
Everything is up to you, you have him in the palm of your hands, so it is about time that you start believing that.
Remember you are an empowered woman, so treat the situation as such!
<— Check this out on how to fix your relationship with your Aquarius man
Wishing you so much love and happiness.
Your friend and Relationship Astrologer,
Anna Kovach
---
---