Have you tried different things to get your Aquarius guy's attention but it's not working as well as you'd hoped? What happens if you start ignoring an Aquarius man? Will that snaps him out of it or will he just not care?
Most Effective Way Of Ignoring An Aquarius Man
The Ignoring Technique
The age-old tale is when you're interested in someone is to flirt with them and then ignore them so that they come chasing you. With Aquarius, this CAN work depending on the guy himself.
If you've tried the being nice method and it's not working well for you, perhaps if you tell him how you feel about him or the situation then wait several days without contact to see what he does.
In some cases, the guy realizes he really messed up and will start trying to chase you in order to get your adoration back into his world. Aquarius men like to test potential partners to see what they're made of.
Showing him that you won't take any guff shows him how strong and independent you really are. That in itself will be a huge turn on and so when you ignore him, he may come running back for some more.
If he's been ignoring you, blowing you off, or breaking plans, it may be time to speak up and then leave him alone. He needs to realize what he truly did and that you won't stand for it.
Again, it could be a test to see what you're made of and if you're willing to stand up for yourself or if you're more of a doormat. Aquarius men do not like the doormat type of women. They have no respect for them.
Face Your Fears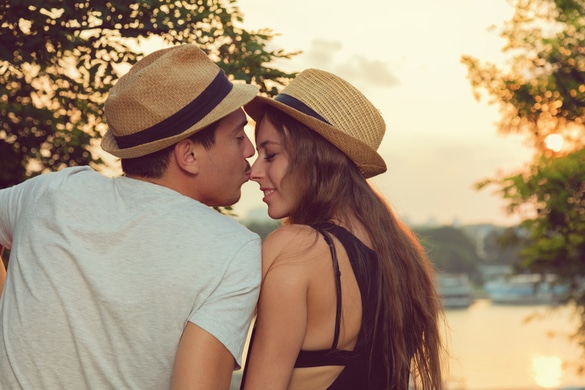 If you have decided to tangle with an Aquarius, you need to be fearless. Allowing him to have control over you or being nervous about how he may react will make you seem weak which isn't what or who he wants.
He wants an independent woman who doesn't need anyone but rather chooses her mate wisely. When you find he's not treating you the way you know you deserve, time to ignore him a bit.
He will either want to know what happened that you're not trying to contact him all the time anymore OR he'll realize what he did then want to make up with you thus showing you the attention you want from him.
You cannot be afraid to stand up to him nor can you be afraid to tell him what is what. He may not like it but once he thinks about it, he'll calm down and understand better who you are and what you won't tolerate.
Aquarius actually is turned on and impressed by a woman who shows him no fear. He may be snippy with his lover but if she shows him the logic in what the truth is, he'll be more receptive.
Sometimes ignoring him is the only way to get his attention and focus on the relationship. It shows him that you mean business and that he had better step to it or keep stepping on out.
Be Prepared for the Risk
There is always a risk using this technique but hey; if you've tried everything else and it's not working for you; this is a last-ditch effort. Go for it. Do it without fear and know that it may fail but then again, it could succeed.
It may not be an easy thing to pull off but sometimes the risks are worth the gain. If you decide it may be well worth it then go for it! Do it without fear and know that it may fail but then again, it could succeed.
This is a gamble you must be willing to make with Aquarius man. There is that slim chance that he won't like it or think that you aren't interested anymore so he ends up moving on.
However, there is an even bigger chance that he'll really be curious about what brought on this behavior and will at that point, engage to find out from you directly why you're treating him this way.
The analytical side of him will kick in and he'll be really curious. That side of him will want to know more about you and want to know what he did that made you want to ice him out.
I'd say that with this method, it works more often than it doesn't work. With that said, if you've tried everything else; this may be a good solution for you to try out. If all fails and he walks away; then he didn't care enough about you in the first place.
I want to be real with you about this because someone has to. There is that chance that the Aquarius man will be put off by this and will walk away. If he does walk away, he wasn't that into you in the first place.
No Aquarius man who is really into or in love with someone will walk away simply because the other person is ignoring him for a bit. In fact; he'll do the opposite in trying to find out what went wrong.
He'll more than likely want to understand and fix it. Just know that if you decide to take this route; it IS a risk but wouldn't you rather know the truth rather than keep trying to pursue someone who just isn't into you?
Stand Strong!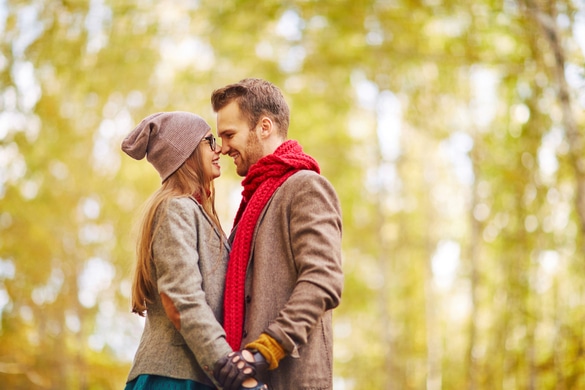 Aquarius men can be difficult to deal with sometimes and when they are; walking away or ignoring them tends to wake them up to the reality of what is going on. Unless he really doesn't give a flip about you; he'll wonder what is going on.
It's like a wake-up call for this guy. It's like yanking his head out of the clouds and bringing him back to planet earth. He's good at ignoring other people's needs but when he's faced with a possible ending when he isn't ready; he'll respond.
You need to decide if this Aquarius guy is worth it to you or not.  If he is, you can certainly learn more about him thus allowing you to have the upper hand while ignoring an Aquarius man.
Conclusion
If you're just scratching the surface with your Aquarius guy, you should really learn all you can about his sign. It may help you in the long run. Click here for more details on him!
Is ignoring an Aquarius man a good idea?  Let me know!
Share your story (or situation) with our community in the comment section below (don't worry, it's anonymous).
Wishing you all the luck of the universe
Your friend and Relationship Astrologer,
Anna Kovach
---
---