Aquarius men are some of the most interesting guys out there. These men are known for their unexpected behavior, high intelligence, and love of life and freedom. These guys have a rebel without a cause attitude and this is exactly what makes them so sexy.
An Aquarius man is a free spirit – this is probably why I have so many clients wanting them, but they are just so hard to bag as a boyfriend! These men follow their own unique rhythm and will never follow the rules society has laid in front of them.
This can make being in a relationship really exciting and exhilarating, but at the same time pretty draining and exhausting. His energy can be really hard to keep up with! So, you might wonder: what exactly can you do to spice things up for him and keep him interested in dating you?
Well, I am so glad you asked! Your Aquarius man might think he is so unique that no one would know how to make him happy! Unfortunately for him, Astrology never lies and there are many secret ways to help you spice up your love life with your Aquarius man.
So, continue reading to find out exactly how you can make him go crazy and keep him coming back for more!
8 Ways To Spice Up Your Love Life With Aquarius Man
1. Make Him Do All The Work
The thing you need to know if you're dating an Aquarius man is that he KNOWS he is special. He knows he is unique and that there aren't many men like him out there. This might make him think he is always desired and in demand.
One of the best things you can do to drive him crazy is to NOT give him any attention or by any means chase after him. This is because it is exactly what he expects you to do. If you play a little hard to get, it will really drive him crazy.
Keep your schedule full which will make it a lot more genuine and authentic when you say you're unavailable. Aquarius men hate fakeness, so when you say you're busy, you really need to be busy! 
Always keep him guessing, and I promise you he will keep coming back for more. He wants a woman who is intriguing and filling up her time with interesting things, not waiting around for him to call her.
2. Stand Out From The Crowd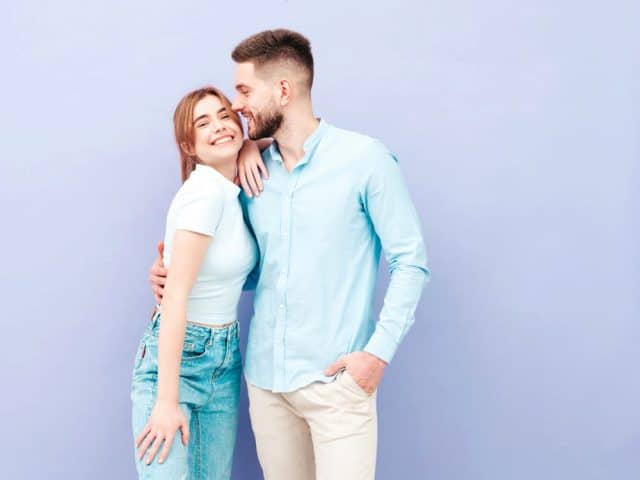 It is a cliche by this point, but an Aquarius man needs to know that he is someone extraordinarily unique and out of this world. And guess what, he expects the same from the woman on his arm. 
If you're anywhere near a cookie cutter and just follow the pack, you're probably not the right woman for him. He wants a woman who stands out just as much as he does. He craves the excitement of novelty.
This is why it is so good to surprise your Aquarius man with something spontaneous. Trust me, he's gonna love it. Always keep him on his toes and always guessing about what you have in store for him next.
Little surprises here and there are really going to help the two of you grow closer together, and if he's excited in his day-to-day life, imagine how much that is going to impact the relationship you share in a positive way.
3. Always Hold Back A Little
If there is one thing that drives your Aquarius completely wild, then it is mystery and secrecy. He's a bit of a detective you see, and when he can't figure something out it makes him feel crazy, but in a good way!
One of the best things you can do is to reveal just enough to him to keep him coming back for more. Your Aquarius man needs to be constantly surprised by your amazingness, and this is why you should never reveal all your secrets to him.
Just let the relationship grow naturally, and open up to him a bit by bit. This will really keep him questioning who you are and how he can get closer to you. Not revealing all your cards right away will really have him delighting in how sexy and mysterious you are!
4. Be Your Own Woman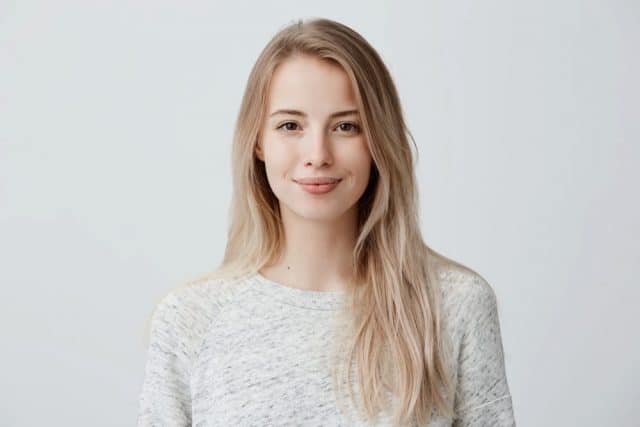 An Aquarius man is always described by his independent, free-thinking nature. This guy really enjoys doing what he wants when he wants to. In fact, one of his biggest turn-offs is a woman who acts a little too needy.
He wants to be with a strong, independent woman. Someone who has her own path in life and isn't chasing him around town. That just wouldn't do for him. If you want to be with an Aquarius man then you need to focus on yourself and your own aspirations.
Waiting around for him is only going to push him away. The best thing for you to do is just follow your dreams and your own priorities, and he'll really respect you for the amazing, independent woman you are. There is nothing more he could want!
5. Speak Up And Have Your Opinions Heard
Aquarius men are extremely intelligent creatures. Their minds are always running at one thousand miles a second. He's always thinking about how to innovate or how to solve a particular problem.
One of the most attractive qualities for him in a woman is someone who can hold her own and knows how to have an intelligent conversation. An Aquarius man is always open to learn and debate his opinions.
And so does the woman of his dreams, if you really want to spice things up with your Aquarius man then you should never be shy to voice your opinions and let him know how you feel about a certain topic.
He wants to have deep conversations and really connect with someone who has an analytical side to her. So, show him how beautiful your brain is and I promise things will start cooking between the two of you.
6. Keep Your Spirits High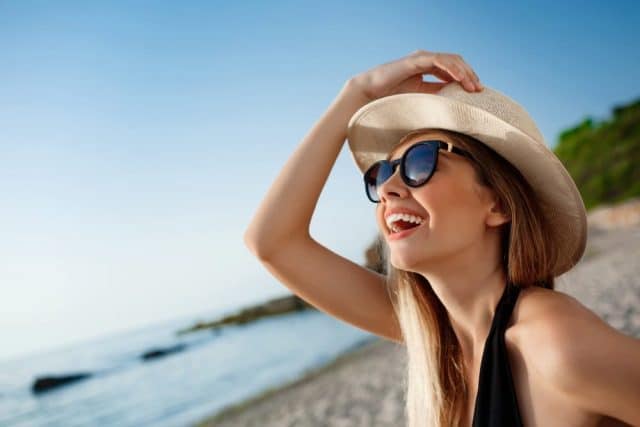 Aquarius men tend to see all the beauty in the world. These guys are never sulky and rarely give in to negative emotions and they love to surround themselves with people who share this kind of positivity.
Always be happy and positive around your Aquarius man. He doesn't want to be dragged down and feel bad when he is with you. You need to be a shining force in his life, someone who makes him feel amazing. 
So, keep your spirits high when the two of you are together, and you'll see how your positive attitude makes him want to be around you more and more!
7. Never Give In To Neediness
The quickest way to get an Aquarius man to run away is to let him know how much you need him and want to be around him. It is good to remember that his personality can be quite emotionally detached, and he doesn't know how to cope very well with other people's intense feelings. 
Moderate your emotional outburst when you are with him. It is so important when you're with him to keep cool, calm, and collected. Trust me, if you burst into tears when the two of you first start dating, you might regret it. 
He wants to know that you can take care of yourself and that you don't need him to survive. The last thing this guy wants is to feel smothered and bogged down by a relationship. So just keep your cool, and turn to someone else when you need a shoulder to cry on. 
8. Be Open-Minded In The Bedroom
When it comes to sex, your Aquarius man wants to try anything and everything! This guy just loves to be experimental and isn't afraid to try something out (at least once!). He wants his sex life to feel like a rollercoaster. 
If you think you can handle it then you need to expect the unexpected with him. You're either going to love it or hate it, but if you can keep an open mind, I am sure you will be able to learn something and have fun in the process.
He wants to be able to be himself with you, and one of the ways to test this is to see how far he can push things when it comes to the bedroom. Let him take the lead and see where the two of you end up, but I can guarantee it is going to be out of this world.
Read next: 3 Texts That Make an Aquarius Man's Heart Melt
My Final Thoughts
As long as you go against the grain and don't follow the rules, you will know how to keep your Aquarius man happy! All he needs is a little bit of novelty and things are spiced up enough. Give him adventure and a good memory and I promise he'll be putty in your hands.
Are you dating an Aquarius man? What are some of the things the two of you do to spice up the relationship? Please let me know in the comment section below, I would love to hear from you!
If you're looking to spice things up with your man even further, then check this out! I have come up with 27 dirty phrases that will drive your Aquarius man wild!
Wishing you all the love in the world.
Your friend and Relationship Astrologer,
Anna Kovach
---
---