Innovative, intellectual, eccentric, and independent – all words to describe the Aquarius man. 
As a fixed air sign traditionally ruled by disciplinarian Saturn, the Aquarius man is highly opinionated and well educated. He enjoys having philosophical discussions about technology, art, and human thought. 
When texting an Aquarius man, intrigue him and present a compelling conversation. Talk about random topics that spark your interest. 
One way to do this is to add music, videos, pictures, and article links to your text. The Aquarius man is an audio and visual person, so he will love learning about and seeing exciting new information. 
Depending on his mood, he is a man of many words or none at all. So, if you want to win his heart through text, you have to accept that either could be coming your way. 
In a relationship, an Aquarius man is attracted to the woman who is kind, independent, and emotionally mature. 
As much as he loves to travel and laugh, Saturn's strong influence in his life encourages him to take his time in love. He wants someone he can build a strong mental connection with. 
When it comes to texting the Aquarius man, there are a few simple things you should know. 
One: do not send him double-texts. Text him once and give him at least two days to respond. 
Two: keep it simple and drama-free. The Aquarius man does not have the patience for immaturity. 
Three: give him his space. Like Sagittarius, this liberal man needs his time. 
Now that you know some simple rules when texting the Aquarius man, I am going to share with you three texts that are guaranteed to melt the Aquarius man's heart. 
3 Texts That Make an Aquarius Man's Heart Melt
1. I love the way you think.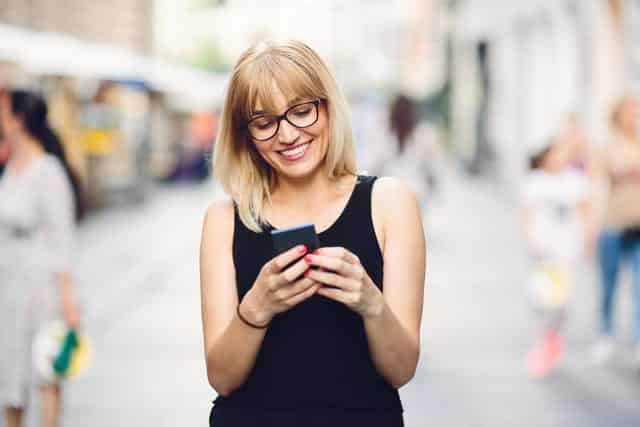 One of the most attractive traits to the Aquarius man is a woman's mind. He has to be mentally stimulated by you to stick around.
This is because the Aquarius man takes pride in his unique inventions and creative thoughts. 
His fixed air sign nature inspires him to be thorough when researching new concepts and having intimate conversations. He wants to make sure that you have an opportunity to discuss every point.
Therefore, one text that the Aquarius man cannot resist is when a woman tells him that she admires the way he thinks. 
To the Aquarius man, this is the same thing as 'I like you', so he will really appreciate your compliment. 
If you've just met and are texting for the first time, this message is also a way to break the ice. 
2. I understand. I respect Your ___.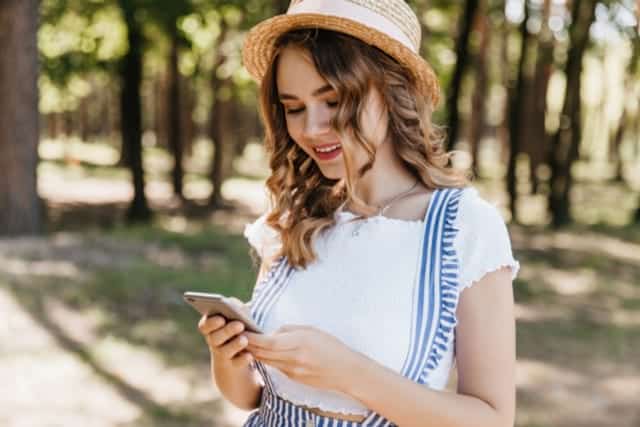 If there is one thing the Aquarius man does not tolerate, it's disrespect, especially if you disrespect or discredit something he says or adamantly believes in. 
Disrespect is a huge red flag in this rebellious man's mind.
Although he can be somewhat of an extremist or isolationist at times, the Aquarius man values honesty, communication, and leadership above all else.
He believes in setting an example through his actions, so being mindful of how you treat him and the words you use when you are upset, confused, or in a disagreement are important. 
For example, another text that will make the Aquarius man melt is: "I understand. I respect your _______." 
By saying something as simple as I understand and I respect you, you are displaying through your words, and hopefully your actions as well, that you have consideration for his thoughts and beliefs, even when you don't feel the same way or necessarily agree with him. 
In this unconventional lover's eyes, you are not only respecting his ideals but you are also respecting his independence and his space. You are acknowledging that despite any differences, you will uphold your individuality and so will he — a win-win in his book. 
3. Thinking about you. Let me know when you have some free time so we can hang out.
Have you ever been thinking about someone and wanted to spend time with them, but was too afraid to text them and let them know? 
If you've ever felt like this with an Aquarius man, then you should absolutely send the text, it will help you turn the connection around. 
Yes, the Aquarius man is a free-spirited, noncommittal being by nature, but that's not the case at all times. 
If you're missing the Aquarius man and want to spend time with, send him a message saying, "Thinking about you. Let me know when you have some free time so we can hang out." 
If he responds back or lets you know that he's free, then you know he likes you and you should continue texting him to move forward and see where the relationship goes. 
If he doesn't respond or doesn't show interest, it's possible that he's too busy or he's just not that into you. 
So instead of double texting or asking what's wrong, text him again a few days later and observe his response. 
If he still doesn't take the bait and make plans to see you, let it go. 
He's not into you and you deserve someone who is. 
Read next: 8 Perfect Gifts to Get for Your Aquarius Man
Final Thoughts
Now that you know three of my favorite texts to send to the Aquarius man that will make his heart melt, what are some of your favorite texts to send to an Aquarius man? 
Share with me in the comments.
And if you're eager to learn more about this mysterious Aquarius man, check out aquariusmansecrets.com for more.
I look forward to hearing from you. 
Your friend and Relationship Astrologer,
Anna Kovach 
---
---