Want to spoil your Aquarius fella? As they say, the gift is in the giving – and nothing will beat the smile on his face as he realizes you were thinking of him. Whether it's his birthday, Christmas or just because you love him, getting him a gift he likes strengthens your bond and makes everyone feel good. These are some ideas that will make him a very happy man indeed!
Although Aquarius men aren't the most materialistic of them all, there are certain items in life that just get his engine revving! Things that put a smile on his face despite himself and have him jumping up and down with joy.
And, let's face it – there's really nothing worse than getting your fella the wrong kind of gift, right? Watching it collect dust wastes both time and energy, and this is why astrology can be your very best friend!
Each sign has their preferences when it comes to the perfect toy, and your Aquarius guy is no different.
Primarily, it needs to either engage his brainy brain or have the promise of fun. He loves experiences, especially those he can share with his buddies and with you.
So, the next time you are looking for a gift, take a look at this list below – there's enough here to keep you busy for a long time to come – especially seeing as he loves technology so much! It's always evolving, so there are always, always new things and updates to get excited about.
So, without further ado, here are the perfect gifts to get your Aquarius man and have him beaming from ear to ear!
8 Perfect Gifts To Get For Your Aquarius Man
1. Any Type of Gadget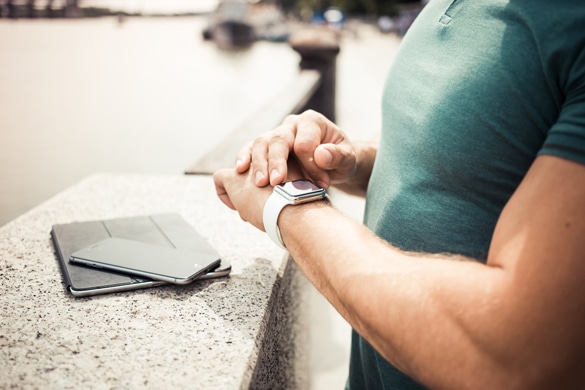 Aquarius men really, really love gadgets! No matter how "cool" he comes across and acts, inside of every Aquarius guy, there's an excited five-year-old eager to fiddle, fidget and understand.
Whether it's an outdoor gadget, a technological gadget or something else interesting, he will totally appreciate that you thought of something so clever. Think: Fitbit, wireless earphones, a Nintendo Switch or even cool things for his smart phone. The list can be endless!
Always try and look for the very latest thing. The newer the technology is, the more excited your Aquarius man will get! The chances are that he has already been drooling over it, so when he sees that it's all his, he will practically be bouncing up and down!
The ideal gift for an Aquarius man is anything unusual, innovative or novel. He is attracted to anything that applies a new design or a different approach to an old problem.
Even a mop with a revolutionary new head will make him smile! But maybe save that for a few years down the road…
2. Accessories For His Laptop
If you had to ask an Aquarian guy what he would rescue in a fire, he will undoubtedly say his laptop is the most precious thing he owns. This is where the magic happens for him, where he can learn about the world and understand what's cutting-edge.
Most Aquarius men will have a laptop that has all kinds of interesting and hard-to-understand specs. If he's a gamer, for example, he will have a powerful graphics card. If he's more of a web coder, he will have the latest web coding software package.
Pay attention to what he tends to use his computer for, mostly. Then do some research (call IT stores for example) and find out what could compliment his usage. Maybe he could use new speakers, a memory card, an eternal hard drive, or more cloud storage.
As boring as you may thing this is, it's not at all dull for your tech-savvy Aquarius fella. He's practically one with his computer, and the more you can do for it, the happier he will be! Plus, you'll get to learn a whole lot about computers in the process!
3. An App or Subscription He's Always Wanted
Apps are an Aquarius man's best friend. He really gets excited – and critical – of applications, and there's probably a long list of them that he wants to get. After all, most quality apps are really expensive and he can't have them all!
If you really want to make him happy, think about what he loves most (Reading? Music? Games? Trackers?) and go get a subscription for him – or purchase an app outright.
There's no doubt that you will be putting a huge smile on his face as he realizes how well you know him!
4. An Experience of Some Kind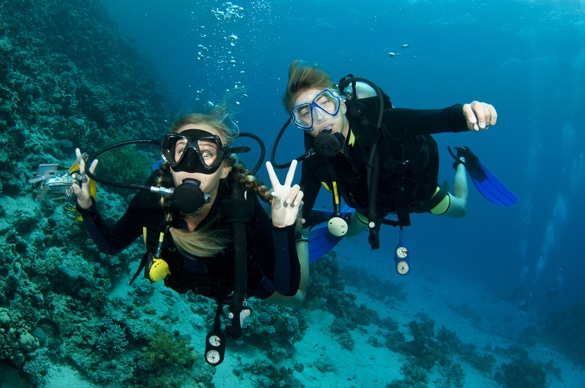 Because Aquarius isn't the most materialistic of signs, they will really appreciate some sort of experience as a gift. Maybe this means diving with seals, or trying out a bungee jumping experience. Maybe it's a vineyard visit with buddies, or a visit to the local wildlife sanctuary.
An Aquarius man is fascinated by unexplored worlds and unusual destinations. Whisk him away from the ordinary world for a ballooning adventure into the skies or a scuba dive underwater.
You don't have to spend huge amounts of money to excite or entertain him, as long as you are inventive or surprise him with something original and new.
His high-minded idealism means he won't enjoy the more traditional or old-fashioned outings or holidays.
Aquarians just like to have fun, and they enjoy creating social memories. Best of all, this is a gift that you may be able to share with him, so both of you get a lot out of it. Winning!
5. A Course or Workshop
Many Aquarius people are natural-born teachers and often, lifelong students. They are always taking in knowledge and pouring it back out – this is where their symbol as the "water bearer" comes from. It's the waters of knowledge that they give to mankind!
Getting some sort of course or workshop in something he's passionate about will make his day! Maybe it's yoga he loves, or the latest developments in Google Technology. Maybe he's always had an interest in counselling, or perhaps he wants to brush up on his coding skills.
A course will never go amiss – give it a go!
6. Tickets to a Festival With Friends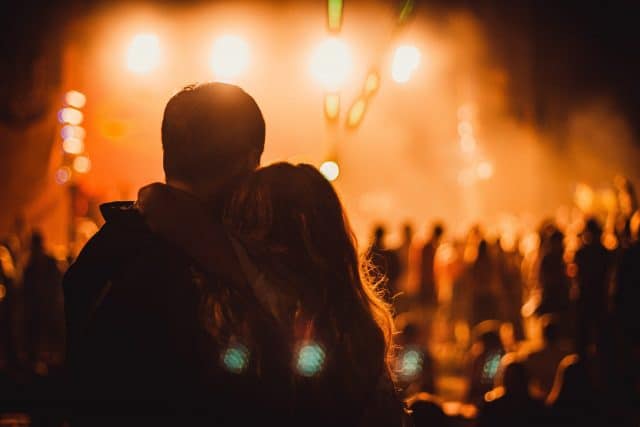 Aquarius is well-known as the sign that loves festivals. From Burning Man to techno-fests, to watching live bands or doing an adventurous three-day outdoor festival, he really enjoys been part of a musical movement!
Is there a festival he's always wanted to go to? A group he's always wanted to see? Get him a ticket to just that, and watch how excited he gets – plus, you get to go with him and have the time of your life, and share it with friends, too!
7. A "New Age" Gift
Many Aquarius men are right at the forefront of the "new age" movement. He may be totally into Reiki, Crystals, Tarot Cards and very often, Astrology too!
Getting him a voucher for an energy healing session, booking an astrology chart reading or purchasing a cool deck of Tarot Cards could be the perfect things to spoil him!
He doesn't like it too airy-fairy, so make sure that too have some sort of rational back-up for the gift you get him (for example, Astrology being an ancient mathematic and scientific practice).
You can also get him accessories, such as a Salt Lamp or oil diffuser, too. The options are endless!
8. Something to Help Him Change the World
Aquarius is the sign of hopes and dreams, so more than anything, the Aquarius man wants a better world.
He would be thrilled by a donation made in his name to a worthy cause or anything in support of an issue he feels strongly about.
If he is concerned about the environment, buy some trees to be planted or help protect the rainforest in his name.
He loves the idea of using technology to make the world a better, healthier and safer place, so a subscription to an organic produce delivery box would thrill him and give him a supply of healthy food.
Plus, any of these gifts will give you a feel-good boost, too!
Read next: 10 Things That Make an Aquarius Man Obsess Over You
Before You Go…
Now you have some ideas for great gifts—but there's one type of present you need to stay away from.
The worst gift for your modern Aquarian is a luxury item that involves cruelty or unfair labor practices. 
Extravagant gourmet treats or cheap fashion items made in third-world country or something made by or sourced from exploited people will make him wonder how you came into his life at all.
What are your go-to gifts for a guy? Please share your story below—it's always great to hear from my readers!
If you'd like to learn more about these interesting, unique and progressive men, look no further than my Aquarius Man Secrets right here.
Your friend and Relationship Astrologer,
Anna Kovach
---
---