Are you currently messing around with or dating a married Aquarius man? Are you hoping he'll leave his wife and deepen his commitment to you? Here's what you need to know if you're in love with a married Aquarius man.
If an Aquarius Man is Married
What is the first order of importance about this scenario is that when he's telling you that he's not happy in his marriage, she's awful, he wants to leave her, etc; he is most likely not being truthful with you.
Many men who are the type to have an affair are not actually all that unhappy in their marriage. They make it out to be that they're a victim of a horrible marriage when in fact; everyone else believes they're really happy.
Aquarius men normally wait a really long time before they marry anyway because they do not want to share their free time with someone unless they feel the person is really worth it.
There are some that get married and then realize that the person they are with is controlling or doesn't give them enough free time so they'll seek out ways to have time to themselves or to indulge.
In that case; he's seeking his personal freedom in the wrong way. However, he wants to remind himself that he's still a free man when clearly he isn't really all that free.
When any man; even Aquarius tells you that he's in a loveless or unhappy marriage; be very leery of him. This is often a HUGE red flag.
Something else to remember is that if he's willing to cheat on his wife to be with you; he's going to do the same thing to you if he ever does leave her to be with you.
If You're Married and Messing Around with the Aquarius Man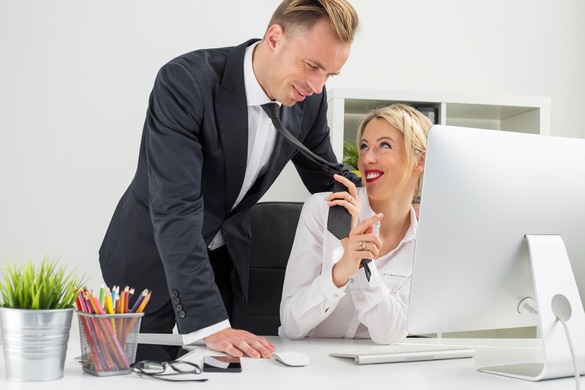 Aquarius men have standards but sometimes waive them if they think they're going to be able to have fun without strings. It makes it easier to maintain their freedom while having fun doing it.
You may find that the Aquarius man may have no trouble having an affair with a married woman. He'll keep it up until he himself is ready to finally settle down. At that point, he's not going to choose the affair.
He's going to look for someone completely new. Don't ever believe that one day your affair is going to turn into something long-lasting and wonderful with the Aquarius man that is cheating his wife with you.
If you truly want to find the love of your life and feel that your husband isn't the right one; you should take care of yourself and make your own life a priority. Once you get things in order; you can then move forward.
Remember that your happiness is something you have to cultivate for yourself rather than relying on someone else. Aquarius man is a great guy for the right woman for sure but if you want him; you should probably leave your unhappy situation first.
It would be better for you to be the woman he chooses because you're available and ready for him when he himself is ready. Having an affair with him while you're still married will secure you NOTHING.
Also, he's not likely to open up to you very easily while you're married. He figures he can have what he wants from you and doesn't have to give anything back to you in return so why would he open up?
Be Careful!
Depending on the Aquarius man's circumstances; you need to be very careful that you don't hurt anyone in the process of falling in love with him. He may have children that could be impacted by an affair or divorce.
Aquarius can be a promiscuous man and if he can easily cheat on his wife with you or is able to have an affair with a married woman; he can also easily have an affair while he is being with you.
These are all things to consider when you are deciding whether or not you should engage in a relationship with a married Aquarius or if you're the one that's married wanting a single Aquarius man.
No one is judging you here but I am trying to help you see what the reality is with the Aquarius guy so that there are no surprises with how things go. All in all, it's probably best not to mess around with him.
Look at things logically and know that this man isn't morally upstanding like a Virgo or Taurus. Even Aries has a bit of a moral code he tries to follow. Those men definitely will not commit to someone they are having a fling with; if they even allow a fling.
If all you really want is a good time with no muss no fuss then the Aquarius man may be a good fit. Just keep in mind that if you decide later on that you want more, he's likely not to give it to you.
Of course, if he does; just remember how it was with you and know that he'll do it again with someone else later on. Aquarius doesn't like to commit easily. He won't commit to the "other woman".
When You're Already in a Relationship with a Married Aquarius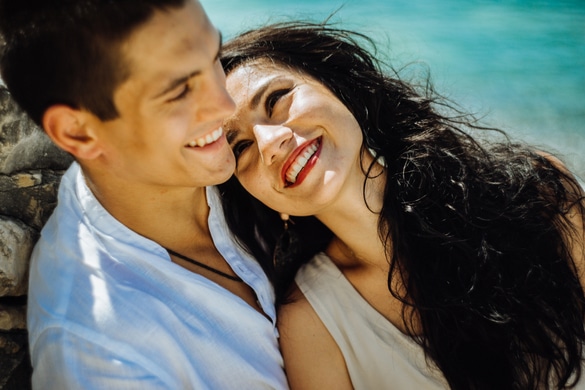 Try considering the tips I've given you in this article. Once you see the bigger picture; you may realize that you should probably exit your affair and work on your own path.
If you are not happy in your own marriage work on that. If the Aquarius is married, you may as well assume he's not going to leave his wife and if he does, you're not the one. He'll move on.
Stick all these things together and they all add up to a bad road for you to be on. It may help you to learn more about Aquarius man though.
Conclusion
Are you in love with a married Aquarius man?  Let me know! Click here for more details on him!
Share your story (or situation) with our community in the comment section below (don't worry, it's anonymous).
Wishing you all the luck of the universe
Your friend and Relationship Astrologer,
Anna Kovach
---
---