Show your Aquarian fiancé that you are open for any sudden change in plan. This Aquarian guy is erratic, and for you to plan a life together, you have to be flexible and go with the flow of electricity that runs through his very busy mind. Keep reading and learn how to make an Aquarius man propose to you.
Remember what works out today may not work out for tomorrow. Aquarian men are very inquisitive and love to go beyond the ordinary ideas of conventional sex from their love interest. Always be on your toes and expect the unexpected.
This man loves to surprise you, and also love to surprises himself. He is like a lightning bolt, ready to strike at any moment. this is a natural urge, he just can't help it because Uranus, the planet of sudden change and lightning, is the ruler of his Aquarian sun sign.
Give Him Lots of Freedom
Aquarius men don't like to feel boxed in. They are very creative and deep thinkers. They need space and freedom in their relationships of intimacy. Aquarians hate the idea of feeling smothered and possessed. A word of advice, if you are insecure and are a very jealous person, this is not going to be a smooth marriage.
These guys go beyond the limit when it comes to feeling free, but the more freedom you give him, the faster he will run home from work to put his key in the door and to come home to you.
He will love the fact that you trust him. If you can respect this strong characteristic in his personality, then your chances will be much greater to keep their attention focused where it should be, on you!
Be Open for Lots of Conversations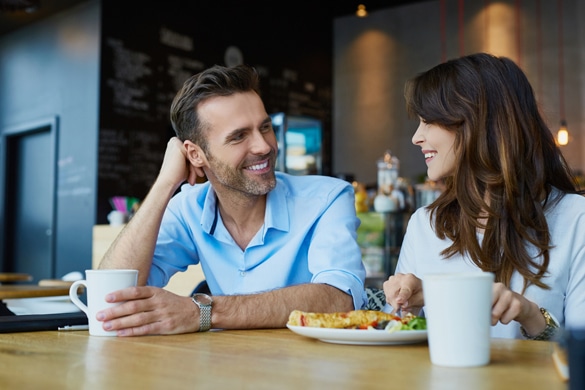 These Aquarian individuals are great listeners and great talkers. They are always using their brains to figure out a better solution.
This energy they possess is of the highest evolved air quality in the zodiac. This being said, means they are super intelligent by nature and terrific at restoring difficult situations. By nature, they are the peacemakers of the Zodiac. Aquarians are the natural humanitarians and philanthropists of the Zodiac. They think universally, so be prepared to let him accomplish his global mission.
They also don't like you to keep quiet if you have something on your mind to contribute to his grandiose plans to heal and save the world. It's always best to talk it out with them they understand much more than they feel.
Keep Up with the Current Affairs of the World
Aquarian men will like to know that you are at his speed with current events, politics, global issues, and what's going on in your community.
They are very much attracted to deep thinkers who know how to express themselves verbally. These Aquarian guys admire intelligent men and women.
There will be lots of discussions in every direction, so if you possess a variety of knowledge that will be very exciting to him. He also loves his computer and all the gadgets that go along with it.
Don't ever tell him to put away his digital toys; it's a great passion of his. He adores technology and knows all about the new electronic items that come into the market.
Show Him Gratitude When he Agrees to Marriage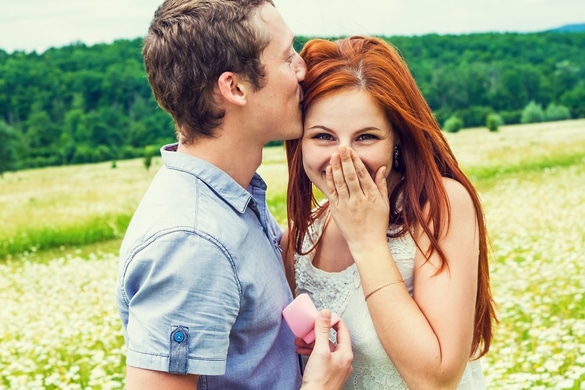 Aquarian men don't mind being single. They are always busy, and they enjoy quiet time and solitude. It gives them more space to be creative and cultivate their constant flow of ideas. However, if you have managed to win his heart, and he has asked your hand in marriage, go for it, cause it doesn't happen that often.
Aquarian men are great friends and will usually have lots of close friends in his circle that make him happy. It would be wise to embrace his friends, this will show him how much you care about his happiness.
This Aquarian lover will be a very kind, generous, and loving husband, as long as you understand him and not try to change his ways. Well, if you think you can change anyone, that would be a path to disaster in an intimate relationship.
Conclusion
Do you know how to make an Aquarius man propose to you? Let me know!
Share your story (or situation) with our community in the comment section below (don't worry, it's anonymous).
If you're ready to dive deeper and start your journey to unconditional love with your Aquarius man, you can purchase Aquarius Man Secrets here.
Wishing you all the luck of the universe
Your friend and Relationship Astrologer,
Anna Kovach
---
---