Have you and your Aquarius guy ended things and you wonder if there is any possibility of getting back together with him? It may be a slim chance but there is hope in some cases. Here is all you need to know about a breakup with an Aquarius man.
Nasty Breakup
If you and your Aquarius guy did not part on amicable terms, you may be hard-pressed to find him forgiving you and coming back. They are set in their ways much of the time.
That means that if he decided he's done with you, he probably will maintain that stance and no matter what you do or say, he won't entertain the idea of ever getting back with you.
Now, he may be friends with you in time. However, that doesn't mean he'll be open to becoming more again. I'm not going to tell you its impossible or that it will never happen but I can tell you the chances are slim to none.
He forgives but doesn't forget and will carry this pain with him going forward. No matter how much he may seem over it, he's not. He's put it in a container and filed it somewhere in his brain.
Amicable Parting of Ways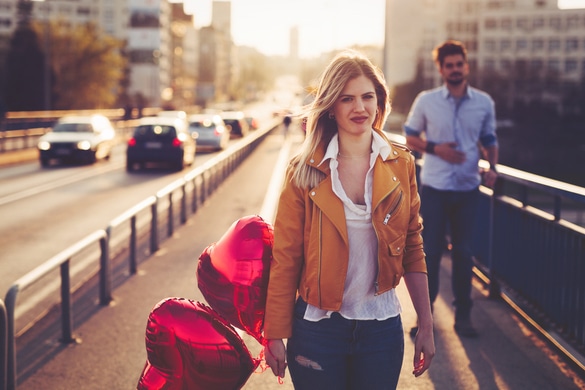 If you were both possibly unsure about the relationship and ended it in a friendly way, there is still the possibility there. It really depends on how much you may have liked/loved each other.
In the case of immaturity and needing to grow up was there, perhaps when you've both grown a bit, he'll then be ready to try again with a fresh start. Parting as friends are usually beneficial.
It's not a sure-fire way to get him back though. He may move on and just want to remain friends. That's not necessarily a bad thing really. It's sometimes better to have him as a friend than nothing at all, right?
If the two of you can maintain a friendship over time, you can certainly try to open the door back up and see if there is a potential romance that can bud out of everything you two have learned while you were apart.
What Can You Do?
Of course, this is going to depend on if you parted on good terms or not as to whether or not this will work. There is also the element of free will which means no matter what you try, he still has to decide for himself.
After a breakup, it's necessary to give the other person some time and space to recover from what happened. You also need this time to regain your own self-worth or composure.
Healing has to happen or the whole exercise is lost. Work on healing yourself and getting your own life in order. Showing the Aquarius guy that you're able to take care of yourself will impress him.
Don't do it solely for him though. Do it for yourself and for the growth you can experience in your life going forward. That way whether it works or not, you'll still be whole.
If he offers to keep that friendship open, take him up on it. When you text or call him, keep it light and fun. If the two of you end up meeting up somewhere, keep it public and full of fun.
Basically, you need to try to avoid being alone or diving into bed. One of the top mistakes is a woman who thinks she's going to get him back by having sex with him. Some will take the sex and then leave the woman alone again.
He thinks if you offer yourself to him that it's in a casual context and he doesn't have to follow through with it. The only way that would change is if HE is the one that wants you back.
Most of the time, Aquarius men are NOT trying to get their ex back. They are always ready to just go ahead and move on. So if there is any hope of reconciliation, the woman will have to initiate it.
The Gist of What Could Happen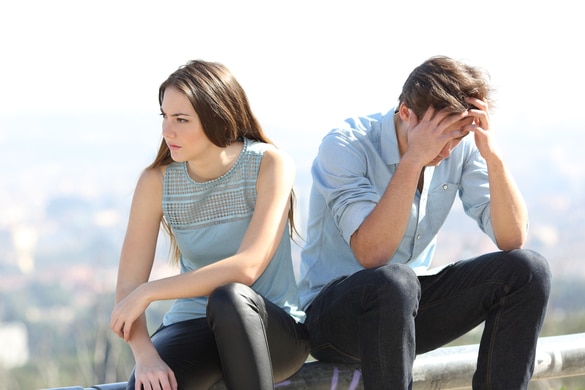 If by being friendly, making it light and easy seems to be working, keep it up and do NOT try to coax him back into a relationship. In fact, it's more effective to not push a relationship at all.
If you do push it, he'll turn and walk away. Again, it's not typically his vested interest to go where he's already been and didn't work out. He has to see that there is a reason to want you back.
Show him why he'd want you back. Be yourself, be independent, be fierce, be fun, and be his friend. It may take some time but if you've got the patience, you may see some success come from this.
Invite him out with you and some of your friends. He'll be thrilled you're not trying to have one on one time. This allows you both to have fun without any pressure about who is going home with whom.
Just remember, there is that chance that he may not want to get back together at all no matter what you do or say. That is a risk you take when you try to work at getting the Aquarius man back.
I'm not telling you that you shouldn't waste your time. Honestly, if you think he's worth it, you'll be willing to put in the patience and time it may take to possibly get him interested again.
Conclusion
I'm just trying to warn you what could happen should things not go the way you want them to go. Just whatever you do, try to keep sex for when or if there is a possible reuniting happening. Otherwise, you may end up doubly hurt.
Learn as much as you can about Aquarius so that if you do actually get back together; you'll be able to handle him a whole lot better. Click here to learn more about him.
Did you break up with an Aquarius man? Let me know!
Share your story (or situation) with our community in the comment section below (don't worry, it's anonymous).
Wishing you all the luck of the universe
Your friend and Relationship Astrologer,
Anna Kovach
---
---