Are you a woman who is captivated by an Aquarius man's charms? Here are some tips to help you determine which are the signs that an Aquarius may be in love with you. These are the most obvious signs an Aquarius may be in love with you.
1. He Gives Up His free time
Aquarius men covet their freedom. If you find that this man starts to want to be around you more and more, it's possible he's starting to fall for you. He doesn't just give up his free time to anyone.
This man carefully thinks out how he wants to spend his time and with whom. If that happens to be you, you may be onto something bigger and for the long haul. Aquarius doesn't want to waste time, he wants to enjoy it.
If you find the mentions having decided to spend time with you versus with his friends or family, you can bet it's his way of letting you know what he's sacrificing to give you his time. He takes this seriously.
Be sure to show your appreciation to him having sacrificed his free time to spend with you. Appreciation will let him know that you are someone worth his time and effort, which can take you a long way forward.
2. He Gives You His Trust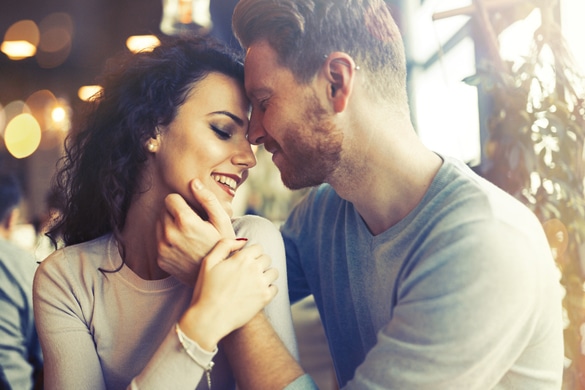 Aquarius men do not like to open up about their personal lives. This means it could take quite a while before he takes you home to meet his family. He isn't one to bring just anyone home.
Once he starts doing things that indicate he trusts you, he's probably falling for you or is already in the throes of love with you. He will open up and start to talk to you about things that are important to him.
If you become his confidant, then he is going to feel safe, secure, and able to continue building a foundation for a long-lasting relationship. You'll notice him talking to you more, texting you more, and investing his time in you.
3. His Curiosity in You Increases
Aside from just spending time with you and sharing his life, he will also want to know more about you and who you are. He wants to know that your inner core values will match his.
If he goes this far, he's falling for you or is very close to letting go and fully loving you. Either way, this is a tell-tale sign for the Aquarius man. Lots of questions about you and your life mean he's genuinely in it for the right reasons.
Him trying to figure out your likes, dislikes, your inner desires, your dreams, and hopes are important to him. He wants to make sure that you're someone that does strive to achieve your goals.
4. Delicious Romantic Whisperings
The Aquarius man knows how to lay it on thick when he wants to draw you in closer. He will go out of his way to be as romantic as possible. He's the type that will cook you a candlelight dinner.
He will whisper to you all the things you long to hear. In bed, he'll bring his "A" game to ensure that you enjoy every second you have with him. He will pull out all the stops, rose petals, hot bath, etc.
Getting you to understand that he is devoting all his energy and effort to you is what his goal is. If he is doing this, he's in love with you or is in the process of falling in love.
5. Caring for Your Needs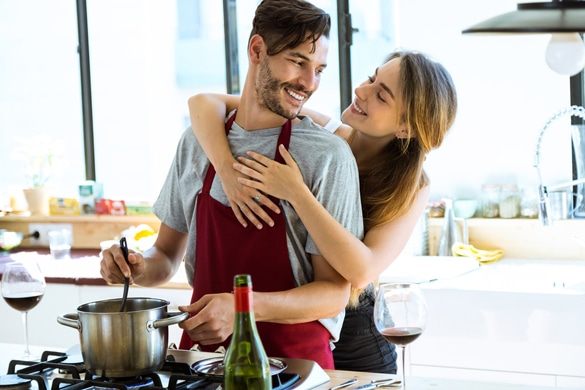 This is the man that will be the one to bring you dinner if you're not feeling too well. He has no problem making you dinner at your place either. He will worry that you're not feeling good.
The Aquarius will be the guy that will take your temperature, wait on you hand and foot to make sure that you're on the healing path. He's your manservant because he loves you and wants you to be well.
A man that will go above and beyond for his lady love is a man that is in love with his queen. If your Aquarius man is taking care of you, he loves you.
6. Being Your Best Friend
As I mentioned before, this guy will get to know you through and through. You should try to leave at least some mystery though. No one wants to know everything upfront.
The Aquarius man will want to be your best friend. In doing this, he'll want to be the one you talk to about all the things happening in your life. He'll also want to be able to share with you how things are going for him.
Having that tightly knit friendship means a whole lot to him. He is a fantastic lover, but he's also one incredible friend, provided he stays open to you. Once Aquarius commits, he's in for the long haul.
7. Making You Happy
The Aquarius man in love will do whatever he can to make sure that you're happy. He'll make lots of jokes to make you laugh. He'll also act like a total clown to show you that life shouldn't ever be too serious.
He will want to be your everything. However, he will still need to have some of his freedom to thrive. When he's with you, he'll shine at making you happy and feeling adored.
Providing you with comic relief isn't uncommon with these guys. They are often the clown at parties and people really like them. What's not to like?
8. Deep-Seated Conversations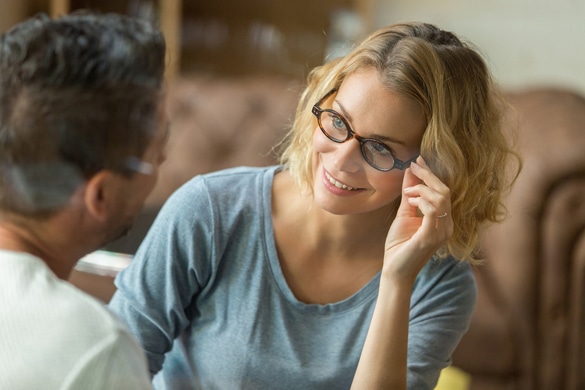 The Aquarius man is typically intellectually driven. He will be intrigued to discuss things that are important to him. Not just on a personal level but on an intellectual level.
If he talks enough to teach you about some of the things he's interested in or is learning about, he's opening up his heart to you in some way. By talking back to him about these things or the things, you're passionate about will thrill him.
Conclusion
What do you think are the signs that an Aquarius may be in love with you? What do you think?
Share your story (or situation) with our community in the comment section below (don't worry, it's anonymous).
Wishing you all the luck of the universe
Your friend and Relationship Astrologer,
Anna Kovach
---
---