It's an energetic month. The Sun is in Leo until the 22nd, making it a time of spiritual alignment and soul resonance! Leo is fiery, romantic, passionate, and creative. Life force energy is strong this month, we're all wanting to express ourselves more freely and frequently, and there's a majestic vibe and sensual undertone to the month. Aquarius and Leo are compatible, so harmony is in the air….
How To Attract An Aquarius Man In August 2021
1. Be Fun-Loving
Pessimistic or mellow vibes are an absolute no-no this month. The Aquarius man craves fun and adventure when the Sun is in Leo. He's wanting to go on road-trips and adventures with some spontaneity. 
If you're introverted, shy or simply feeling a bit low, try to change your energy before meeting- Aquarius is an upbeat and enthusiastic individual! 
A humanitarian at heart, this man is more than happy to be taken to unconventional places or dates. Is there a local animal farm or charity, or perhaps a nature reserve or eco project that needs assistance? 
Don't be shy to rock the boat and introduce him to different experiences. Combining fun with altruistic activities is a sure way to catch his eye… Alternatively, go on a wild camp out, wild date (like rock climbing, hiking, or parachuting), or attend a drum class together. Oh yes, "wild" is a keyword for you to live by and align with this month!
When the Sun enters Virgo on the 22nd, things take a more chilled out and down-to-earth turn. 'Fun' at this time should be taken as earthy creativity, like arts and crafts, painting, drawing, or sculpturing. He will receive most joy at this time through grounding activities, where he can use his hands and think, while focusing on his ability to create. 
Virgo is known for being narrow-minded and lacking in vision, but this makes this practical earth sign very focused and detail-oriented. Great logic and analytical abilities can be born from detail. Ride the waves of change this month. 
2. Flirt And Seduce… His Mind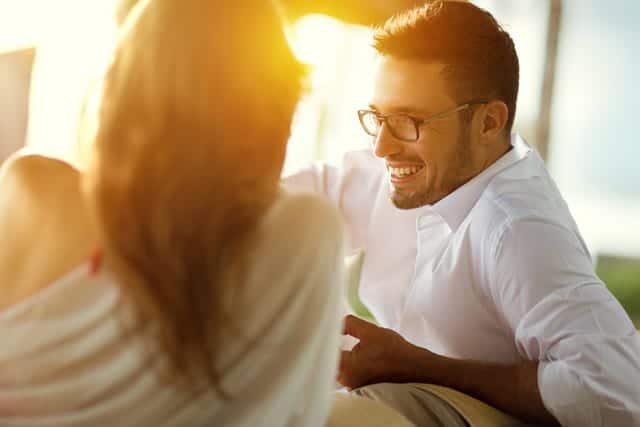 It's all about the mind The Sun is in Leo until the 22nd, but this doesn't mean he won't be feeling the forces of a powerful libido. Seduce his mind above anything else. 
Ask questions, chat excessively, express yourself, show your passion, and communicate freely! He is turned on by a liberated individual. Seriously, the power of self-expression cannot be overlooked. Boldness and bravery to share your beliefs and perspectives is seen as both a sign of confidence and bravery. 
Heard of telepathy? If you're looking to enter into something with an Aquarius you should have, and, if not, start researching. Better yet, start practicing… Mental and intellectual connection will be favored by this cerebral sign any time of the year, yet there is an extra air and demeanor of magic during Leo season. 
The tendency towards romance, majestic vibrations, and sexual chemistry adds this "telepathic" element mentioned. Take him to another dimension. Strengthen your intuition, your intuitive inner light, before meeting him or getting ready to go out into a social setting. 
Get your crystals out… Moongaze, take a stroll in the darkness of the light, absorbing in the celestial vibrations of the stars and planets… meditate and practice pranayamic breathing…. work on activating your psychic gifts and powers, switching on your Third Eye… You have no idea (although you will!) how sexy Aquarius finds an active intuition this month. 
3. Let Your Wild Side Shine!
Expanding on what was briefly mentioned already, I would suggest connecting to your inner wild woman – and helping him find his inner wild man. Aquarius can be surprisingly reserved despite how naturally extroverted and social he is. His shyness stems from how intelligent he is, he is so intelligent and empathic that he often reflects on things and 'suffers silently.' 
Okay, he might not actually suffer – he's a tough one, and nothing like sensitive water signs, for example – but he does possess advanced levels of empathy and compassion. And, this makes him observe the sufferings and darkness of the world. 
In terms of wildness, lovingly and playfully assist in helping him to loosen up and lighten up. Aquarius is ruled by Uranus, the planet of innovation, originality, and all things 'outside the box!' You can do things particularly weird or peculiar with him and not only not be met with judgement or shock, but raise his attraction levels towards you. 
I'm talking about putting on singing lessons on YouTube or searching for something random to create and build. Get creative! Think independently and with the complete freedom of an inventor, as he will love this. 
4. Depth Over Distance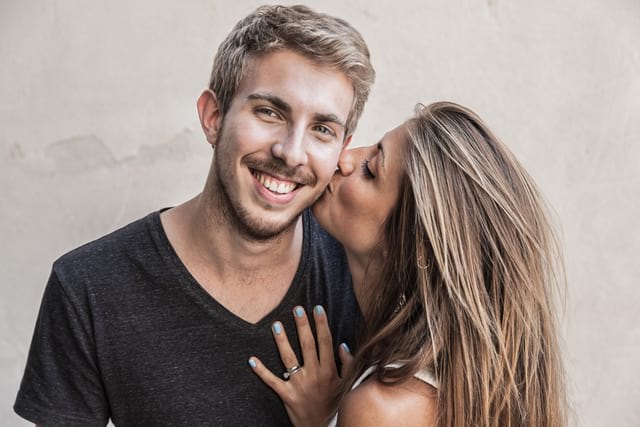 Due to such a naturally light-hearted and fiery energy this month, the Aquarius man is more open to depth than usual. He knows he is free to be his independent and emotionally detached self, he can feel it in the air.
In saying this, he also senses the subtle vibrations of connection and authenticity, we're all craving connection, community, and companionship this August. Feel free to get a little "deep." 
If depth isn't your style, lingering eye contact or a few extra light affectionate touches should do it. You don't have to "go deep" in a way which makes you feel overly vulnerable to capture his attention now. 
You should just be mindful of the strictly no-go zone of emotional aloofness, because an ability to connect emotionally (or physically, spiritually and psychologically for this matter) prevents things from moving forward. Healthy communication, optimism, and an enthusiastic mindset will win over a distanced frame of mind.
5. Idealistic Vibes
Aquarius is a visionary and idealistic dreamer. So, put your visionary hat on and feel liberated in expressing your beliefs, views, ideas, and philosophies. Talk about a beautiful and bright world you wish to create. Make love not war, seek to heal, uplift, and create through your words. 
Language can create and unify or destroy and separate. Your goal is to show him that you know the truth, that you're in tune with higher truths, universal truths, and purpose. Are you currently aligned to your soul purpose or service, your passions and path? 
The Aquarius man is looking for someone who is in tune and connected to a strong sense of service. Like a soul mission, or a talent or strength that shines light one the world. If you have found yourself and are committed to spreading light, love, truth, wisdom or something linked to the higher self, you will find Aquarius will be open to you. 
Service oriented, humanitarian, and big picture thinking, this guy has an expansive nature and open-mind that often finds itself becoming a leader or wayshower. Ultimately, he would be happiest with a fellow wayshower, inspirational person, or divinely attuned soulmate. 
There is a Full Moon in Aquarius on the 22nd of August. Use this portal to channel and receive higher consciousness thoughts forms, archetypes, subconscious, and ethereal messages, etc. Communication needs to be open to spark and interest, and then keep it!
Read next: 7 Ways To Turn A Summer Flirt With An Aquarius Man Into A Strong Relationship
Final Thoughts & Key Astrological Transits
August is a powerful month for pleasure-seeking, fun, and communication. Be open, fun, and thoughtful, and before you know it, you'll have an attractive Aquarius man knocking at your door!
One final thing, keep it real and be authentic. Aquarius' mind is very sharp and he will sense superficiality, manipulation, or anything that isn't built from genuine intentions. 
If you're looking for ways to grow your love with the Aquarius guy to greater heights, then check out my guide Forever Love With An Aquarius Man to find out how to sustain your love with him for all time!
Wishing you light, love, and all the luck in the Universe on your journey!
Your friend and Relationship Astrologer,
Anna Kovach
---
---