So, you've discovered that Aquarius is your ideal love match. That's fantastic! These men are friendly and charming, and often very committed! They're also not to hard to bump into, being such a sociable and outgoing sign. Read on for some of the top places to meet an Aquarius man. 
Aquarius men are some of the best to be in a relationship with. They're not only totally committed, but also fun-loving, independent, reliable, and interesting! There's never a dull moment with an Aquarius man around.
Now that you know an Aquarius man is your perfect Zodiac match, how can you track him down? Luckily, he is often out and about, and as an extrovert, he's often the life of the party—the one talking the most and circulating among everyone. Lookout for the most unique, "weird," and captivating guy in the room, and he'll probably be an Aquarius! 
Here are some of the top places where you're likely to bump into this zany and intelligent sign! 
The Best 7 Places To Meet an Aquarius Man If He's Your Perfect Zodiac Match
1. At a Rally
Aquarius men are born activists. They love to have something to believe in, and they'll go out of their way to let the world know what those beliefs are. 
Whether it's marching against racism, speaking out against sexism, or advocating for animal rights, this man needs to be a part of something bigger than himself. He loves merging with a crowd and figuring out how to create a better world. 
Pick a cause you believe in, find out when the next get-together is—rally or protest or town hall forum—and look for the guy shouting the loudest and being the most rebellious of them all! He may often be surrounded by friends, but don't be afraid to approach him! 
2. At a Festival or Club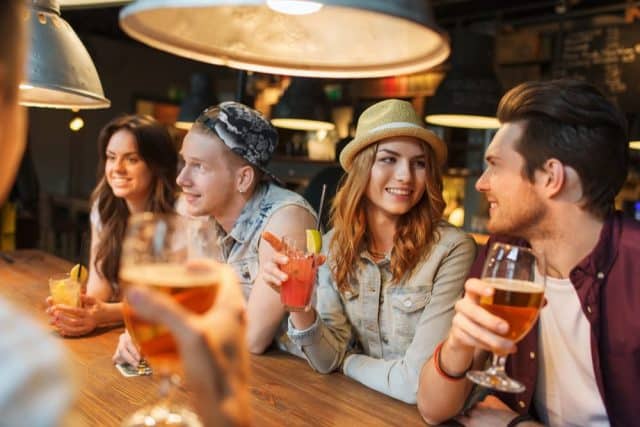 The second kind of crowd that an Aquarius man just loves is the party crowd. Whether he's going out with his boys or work mates, he really enjoys a few drinks and a dance. 
He particularly loves festivals such as Burning Man or Coachella—the bigger the better! He'll be the one dressed up the most crazily and looking like he's having the time of his life.
Clubs are also a great place to meet Aquarius men, especially if there's a specific music event going on. All the better if it's music you can dance to! 
This one may have to wait, but the next time you're at the bar getting drink, don't be scared to ask his birthday. Aquarius men will be intrigued about why you would ask that (and many of them, in my experience, love Astrology!). 
3. Through Mutual Friends
The truth is, you're most likely to meet an Aquarius man through friends. He loves his buddies and has a wide circle of friends. He's a man who likes a diverse crowd, so he may have many groups of friends all over the world, and you may just be in one of them. 
In fact, it's likely you already know him. You may not know his birthday, though, so why not try and do a little sneaky investigation? You may be surprised at what you dig up! 
Make a point of going to get-togethers that you're invited to instead of staying in—he may be right under your nose! 
4. In Any Teaching or Learning Environment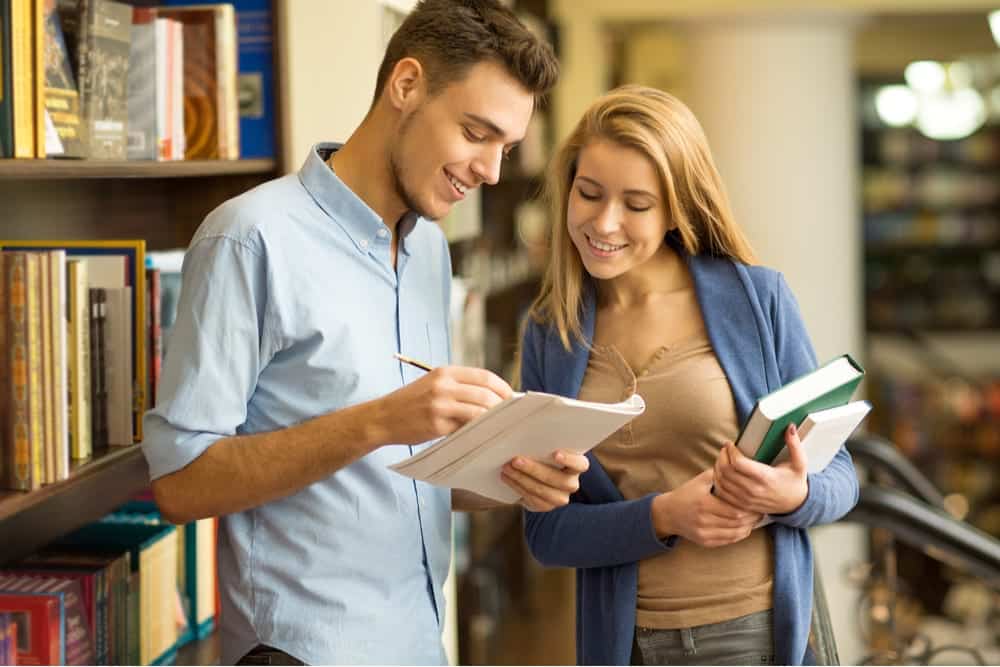 Aquarius men are born teachers, students, and philosophers of life. He is a guy who is constantly learning, and he loves to revel in the process. His favorite thing is getting together with a like-minded group and learning more about an interest or fostering a new passion.
This may even be Astrology, and it could just as easily be something as obtuse as Sufi philosophy or as common as a wine club, for example. Don't be surprised if he is the one leading the classes, as he's born for sharing knowledge. 
If he's not teaching, he's the one asking all the questions—and probably outshining the teacher! Aquarius men have major smarts, and they're naturals at communicating what they know. 
5. At a Technology or Science Expo
Aquarius men are often very science-oriented. They are the sign of the genius, after all, and they have brains that are too brilliant for many! 
He channels this brilliance into topics around science and technology and is often at the forefront of the tech industry. He is totally into the idea of virtual reality and embraces concepts such as Google Glass. In fact, he regularly will get a little overexcited about these things.
If you want to find an Aquarius man in his natural habitat, attend a tech conference. Hopefully, you can get engaged, too, and learn something along the way. 
Here's a hint—he will often be a presenter, and his sharp mind will stand out! 
6. At a Pride March
Aquarius men are often very progressive. And they are frequently huge advocates for the LGBTQ movement. It's likely that many of his friends identify under one of these categories, and he will fight for them with his whole heart. 
In fact, you may even wonder if he's entirely straight himself! The truth is, Aquarius men do like to experiment. But many of them return to heterosexual relationships.
He'll often be the one right up front, protesting the loudest on behalf of his buddies! 
Life is always much more interesting when you have an Aquarius man at your side.
Read next: How to Get an Aquarius Man to Open Up and Share His Feelings
7. Online
Aquarius men are very, very comfortable in the world of online dating. This man knows just how to work his dating profile and will quickly rope you in with his witty write-up. He's usually the one in pictures with plenty of friends, having the time of his life! 
He's likely to list some kind of cause among his interests and will express the need for an "open-minded" partner. Be prepared—he's not like any other guy you will meet, and he wants his girl to be his very best friend.
It'll be worth the effort to feel him out for his sign. 
Now you know my top places to meet an Aquarius man if he is your astrological match! As always, I love to hear your suggestions and insights, so go ahead and share in the comments below. Your story will stay completely anonymous! 
If you'd like to know more about these interesting and ever-changing men, check out my Aquarius Man blog. Even though Aquarius is a sign famous for its diversity of personalities, they all have a few key things in common. The more you know, the better your chances of picking him out in a crowd! 
https://Aquariusmansecrets.com/blog/
Your friend and relationship astrologer,
Anna Kovach
---
---