Love yourself an Aquarius guy? Is it his looks? His vibe? His bad-boy, freedom-loving eccentricity? These are the men that your mama always warned you about, but we just somehow can't get enough of them! Here are the top ten Aquarius fellas we just can't help but adore! 
Aquarius men got you weak at the knees? Can't say we blame you – these air signs are definitely amongst the sexiest you can get out there. They have a naturally detached, cool way of behaving which can drive you wild! He's also a true individual and doesn't care to fit in with the crowd. Swoon!
However, there are some specific traits that this zodiac sign has, listed below for your pleasure – followed by the top ten Aquarius men in showbusiness that make us go gaga! 
What Are the Qualities We Love About Them So Much?
1. Their Weirdness
Aquarius is the strangest sign in the zodiac. They truly don't care if they fit in with the crowd, and will openly go around trying to disrupt the status quo and challenge society's notions. 
This makes him very interesting indeed! The Aquarius man never fits into any kind of box, so you know you'll always get something different with him! 
2. His Sense of Fun and Freedom
The Aquarius guy knows how to have a good time. Whether it's at a social gathering with friends or on a dancefloor, he just gives off a fun, free energy.
He's also someone who believes in giving – and getting freedom. "Live and let live" should be his life motto, so you know you'll always be your own person with him. Plus, this all adds to his air of mystery and coolness. 
3. His Bad-Boy Energy
Aquarius is the original bad-boy. He's probably had his fair share of (likely insignificant) run-ins with authority and even the law, and he doesn't care a fig for the rules. Like James Dean, he's the Rebel Without a Cause, although usually, he does have a cause! 
And one thing I know form my experience as a relationship astrologer is that woman love a bad boy. Bad boys are our Achilles heel, and we just can't get enough of them! 
4. His Independence
Independence is one of the sexiest things about someone. Knowing they are their own person, makes us want them all that much more. No one likes a partner who holds onto us for dear life and has their whole life revolving around us. This is part of his irresistible charm! 
Who Are the Aquarius Men We Love So Much? Our Top Ten Celebrity Crushes
1. Justin Timberlake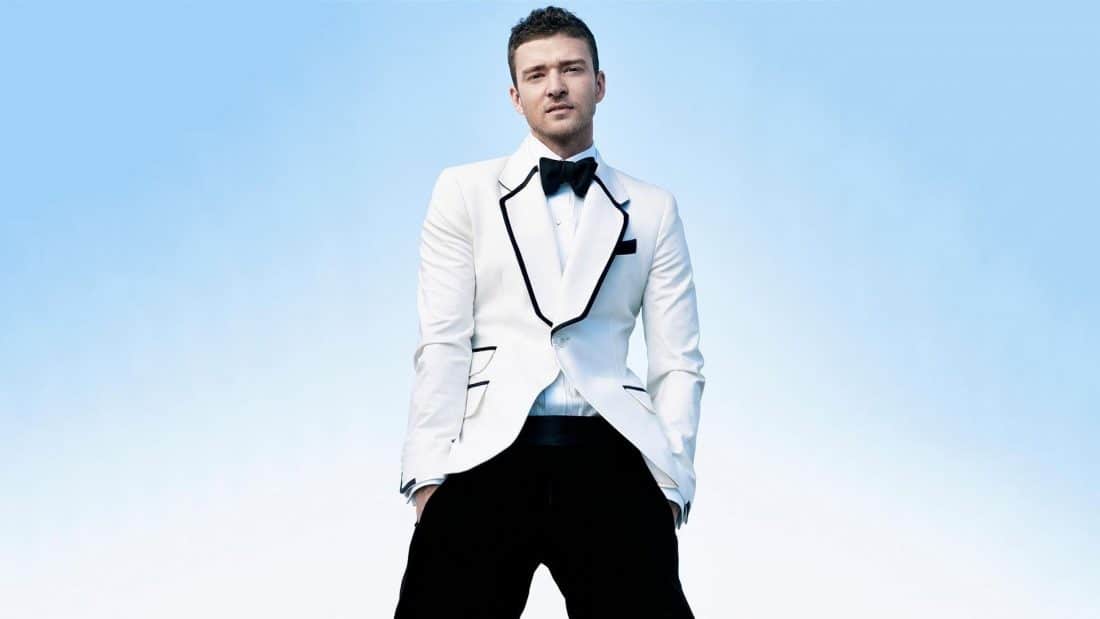 Justin Timberlake, otherwise known as "JT," is one of the those young, boy-band stars that become better looking and sexier the older he got. Love him or hate him, he's got something that makes him completely hard to ignore. 
Plus, his album and song names simply add to the fact that he's a sex-bomb (Rock Your Body; Future Sex; Love Sounds, anyone?) 
2. Ashton Kutcher
Ashton is probably most remembered as the Prankster in the MTV show, but also, he dated Demi Moore for ages, making him totally unusual – a typical Aquarius trait. And who can resist his cuteness in all of the romantic comedies he's acted in? 
This is one Aquarian man that oozes that bad-boy Aquarius vibe that we love so much. 
3. Christian Bale
Mr. Bale is most well-known for his ability to completely transform himself for his movie parts. However, he has more to him than that – he's been married for 20 years, and is a huge supporter for saving wildlife. 
Aquarians always have a cause and want to make the world better – and we love them for that! He's not just an actor, but also a relatable, good human. 
4. The Weeknd
Have you heard of the Weeknd? This Can't Feel My Face Canadian singer and songwriter is an R&B hit that we just can't get enough of! He's actually pretty famous, and has won numerous awards for his work in music and is one of the most successful Canadian artists. 
He's a bit of a bad boy, as we know about the Aquarian guy. He used drugs, dated models and partied hard – he's also had his run-ins with the law. And as we know, we love these kinds of men (from a distance!). 
5. Michael B Jordan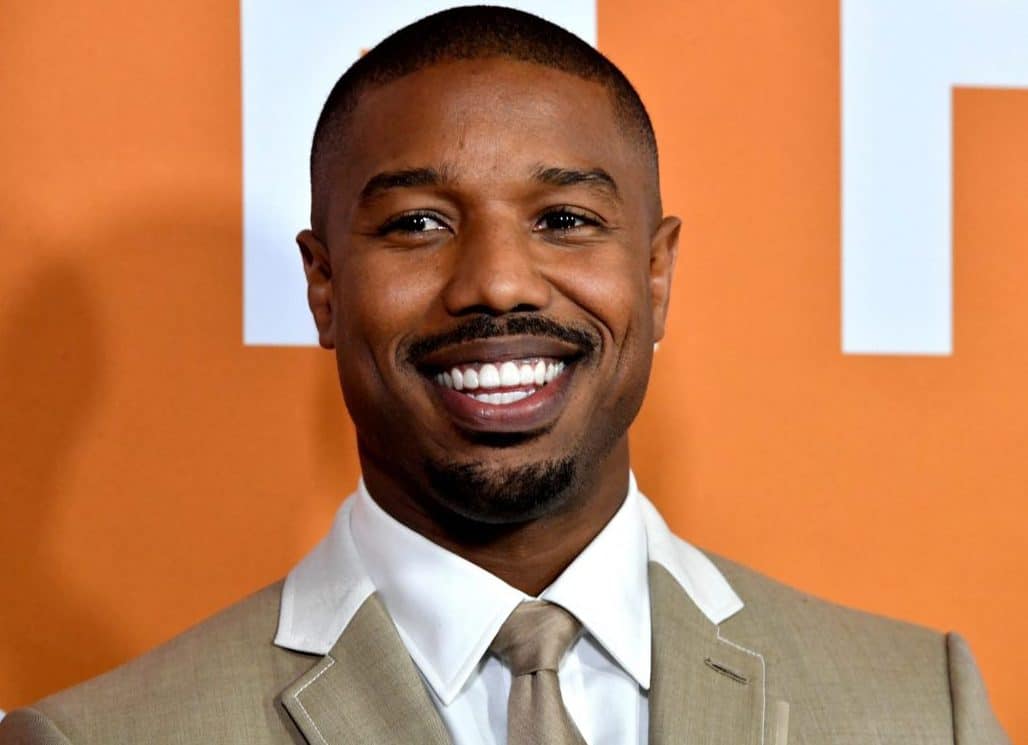 This sexy Blank Panther actor and named amongst the 100 most influential people in Time magazine has definitely caught our eye! He stole the show in this widely acclaimed move, and he has that detached, cool way that we adore so much about Aquarius men. 
6. Axl Rose
He may be before your time if you're a bit younger, but go ahead and look up this wild Guns 'n Roses band member. Axl Rose was someone that we loved to hate, and hated to love. He was the original Rockstar, doing all the crazy things! 
Coupled with his unusual Aquarius attitude, Axle Rose is a man that we may all secret have wanted once upon a time…
7. Chord Overstreet
This Glee star was perhaps best-known for being involved with Emma Watson. However, he has been successful in his own right, and his star is rising in the music and film worlds! Like most brilliant Aquarians, he's versatile and can do so many things! 
What we love most about him perhaps may be the fact that he once refused Playgirl the chance to appear in their publication, this is one Aquarius man who doesn't do what the crowds tell him to. 
8. Bob Marley
Who doesn't love Bob Marley? This world-famous reggae star, perhaps the most famous of them all, had that rebellious Aquarius energy that simply didn't back down for "the man," AKA the system. 
He was also a born a philosopher, which is something that all Aquarians are. 
9. Elijah Wood
Oh, those blue eyes! That's often all we can think about when we look at the gorgeous Elijah Wood. Best known for his roles as Spiderman and Frodo in the Lord of the Rings, Elijah Wood has that dreamy, detached and intelligent vibe that all Aquarian men have. 
However, did you know that he's also a DJ and supporter of non-profit charities? He's not only a sexy actor, but he's also a sexy music – lover with a pendant for parties. It doesn't get much better than that! 
Read next: 7 Secret Ways an Aquarius Man Expresses Love
10. James Dean
This original "Rebel without a Cause" is a reason for us all to go weak at the knees. Although he is no longer with us, James Dean still holds that power and charm, that original "bad-boy" attitude that characterizes so many Aquarius guys! 
He had loads of girlfriends, but was at heart, a man who seemed to simply want to be accepted. Mothers didn't love him, and that came in the way of many of his hopeful relationships. In these more modern times, this Aquarius man would have been much more well-received! 
In conclusion, these are our top male Aquarius celebrities that we just can't stop loving. Do you have any suggestions of your own? What do you love about Aquarius men? Leave your comments in the box below – I love to hear from you! 
And if you're curious about what the stars have to say about you and the Aquarius man, take my compatibility test here.
Your friend and relationship astrologer, 
Anna Kovach 
---
---