One of the most challenging aspects of relationships with an Aquarius man is his unusual style of communication. Women who love Aquarius men are often baffled by his tendency to give mixed messages. It's easy to be confused when it comes to determining the best things to say, or text, to an Aquarius man.
A woman who comes across as emotional and pours her heart out may unintentionally deter him. He doesn't like to talk about emotional topics, even when he's in love. The topics that typically work for breaking the ice during a date may not work so well with an Aquarius man. Even worse, these topics may backfire!
It's best to have an idea of the types of things an Aquarius man loves to hear. This way you can keep the conversation exciting and interesting. Aquarius men lose interest easily so keeping their attention engaged is essential. You'll be sure to keep an Aquarius man focused on you when you talk to him about the following things that Aquarius men love to hear.
6 Things An Aquarius Man Likes To Hear
1. New And Exciting Ideas
Aquarius men are interested in anything new and exciting. Men born under this sign are particularly fascinated by trends and breakthroughs in science or new ideas in politics and sociology. Aquarius men are innovative and usually perceive new breakthroughs before they become widely known or trendy.
If you can beat him to the punch and bring up new and innovative ideas or breakthroughs that are just starting to emerge, you'll easily appeal to his intellect. You've got to be well-read and open-minded to appeal to an Aquarius man's interests.
But when you talk to him about ideas or theories that he's never heard of or which have just gotten on his radar, he'll be transfixed. He'll look forward to conversations with you because he wants to stay on the cutting edge.
2. Your Thoughts About Society And Technology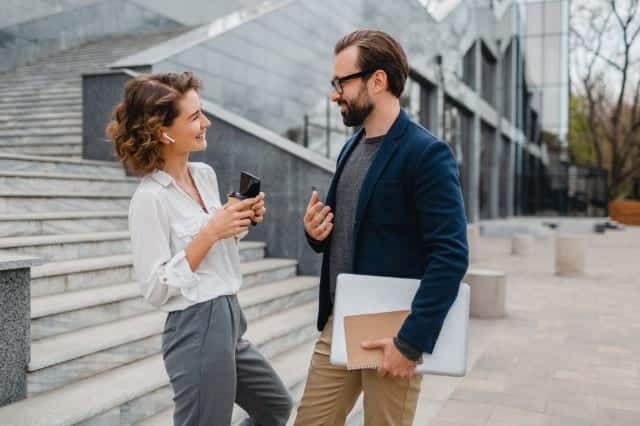 One of the things Aquarius men love to hear about is your opinions and thoughts regarding society and technology. You can keep an Aquarius man's attention and engage him in long-lasting conversations by sharing well-reasoned arguments on topics related to social issues, politics, or technological advances.
One of the things that turns an Aquarius man off is an opinion that is not based on any rationality, so it's best not to fake it. Do your research and become knowledgeable about topics that appeal to him so you can hold your own in a serious conversation with an Aquarius man.
He has a playful and lighthearted side, but if you are going to present an opinion or idea related to society, politics, technology, or science, then it helps to have some additional arguments to back up your perspective.
You may think Aquarius men are argumentative, but the reality is they love to debate. It helps them keep their intellectual skills fine-tuned. They can debate for hours without getting tired and will also not take the discussion personally.
3. Inspiring Stories Of Achievement
Another thing your Aquarius man loves to hear are various stories of achievement that are miraculous and inspiring. You can keep his attention and bring out his optimistic side by sharing your inspiring stories or things you've read or heard about.
Aquarius men are humanitarians and they believe in the full potential of people to succeed in spite of obstacles. Though you may want to share your deep feelings and devotion to him, these types of sentiments will only turn off an Aquarius man. Instead, he wants to hear about optimistic accounts of triumph over difficulties.
He is a sign of breakthroughs and he loves to hear that others have successfully done the unthinkable, especially when it involves breaking through barriers and overcoming the odds. An Aquarius man will appreciate it when you share optimistic stories about success and unlikely everyday heroes.
4. Plans For The Future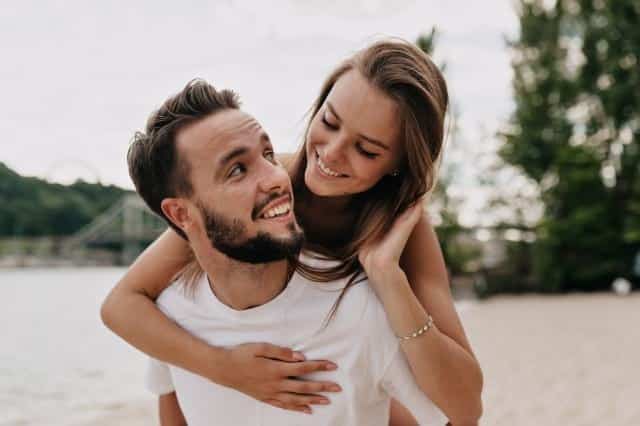 If you want to talk about your future with an Aquarius man, this can work but you need to do it strategically. Aquarius men love to hear about your future plans, with a caveat. If you talk in detail about the future you imagine for the two of you together, it can overwhelm an Aquarius man.
It's better to talk to him about the future for society as you envision it. Aquarius men love to imagine future Utopian situations and often have a love of science fiction for this reason. He loves to hear about progress and to imagine a future in which many problems have been solved because of technological innovations.
When you share your ideas and vision about what the world could look like in the future, it will also give you an opportunity to slip a few hints about how your specific plans for the future fit into this framework. This can be a good time to casually mention where you see the relationship in the future, but try to avoid becoming too concrete. Aquarius men don't like to feel confined, even in your imagination.
5. Shocking And Intellectual Jokes
Another way to endear yourself to an Aquarius man is to tell him unusual and shocking jokes. Aquarius men love to hear jokes that involve twists and unexpected punchlines. He's got a knack for being unpredictable and shocking others.
So, when you tell him jokes which are witty, intellectual, and shocking, it will make him laugh. He loves to find humor in satirical situations as well. His favorite style of humor is intellectual and he has a zany side that comes out when he's joking around.
He can be serious about his opinions and beliefs, but you can get an Aquarius man to relax and let down his guard with some comic relief. Aquarius men love to hear jokes with a punch line that they aren't expecting.
6. How Unique And Ahead Of His Time He Is
The best way to appeal to an Aquarius man's desires is to tell him what he wants to hear more than anything else. Aquarius men love hearing others recognize how unique and special they are.
One of the best things you can bring up in a conversation with an Aquarius man is how original you think he is. He loves being told that you see him as an individual who stands apart from the crowd. You can melt his heart by telling him that you see how bold and unconventional he is.
This is actually one of the best compliments you can give an Aquarius man. He goes out of his way to establish a reputation of being quirky and eccentric. When you acknowledge his creativity and unique vision, he will take notice.
Read next: Signs An Aquarius Man Likes You: How To Know If He's Interested
Final Thoughts
Now that you understand how to appeal to the desires of an Aquarius man in conversation or when texting, emphasize the topics he loves to hear about. These topics can also become a safety net when conversations otherwise become tense or strained. Let these statements or topics be the subjects you lead with or fall back on when you're trying to break the ice with your Aquarius man.
It's essential to know all that you can about the unique psyche of an Aquarius man. They can be complicated, to say the least.
But you don't have to walk this journey alone. I'm here to help guide you and teach you everything you need to know to understand your Aquarius love interest.
After all the emotion you invest in this relationship, the worst thing would be for him to suddenly get cold feet, and this can happen if you're not careful!
One wrong move and a flippant Aquarius man will lose interest.
But this doesn't have to be your fate if you take the time to get to know what turns him off…. And what turns him on. To make it easy for you to learn more about his secret desires and fantasies, fears, and insecurities, I've created a special guide for women who love Aquarius men and want to make sure the relationship truly lasts forever.
Find out exactly what to expect from this loving Aquarius man and find your forever love with him!
I wish you all the luck in the Universe on your journey.
Your friend and Relationship Astrologer,
Anna Kovach
---
---