So, you're with an Aquarius man and you want your relationship to become more secure, serious, and deeply loving! How do you get an Aquarius man to fall into line when it comes to this? What does the Aquarius man need when it comes to a relationship? How can you make him feel comfortable enough to relax into a full-fledged love with you?
Luckily, I have years of experience as a Relationship Astrologer and I know exactly how to address all of your questions and concerns when it comes to forming an elevated relationship with an Aquarius. They're tough to figure out, so I can guarantee that you've come to the right place! 
So, what are you waiting for? Read on to find out how to empower your Aquarius man to settle into something bigger and better with your Aquarius! 
4 Ways To Blossom A Relationship With An Aquarius Man Into A Full-Fledged Love
1. Give Him Space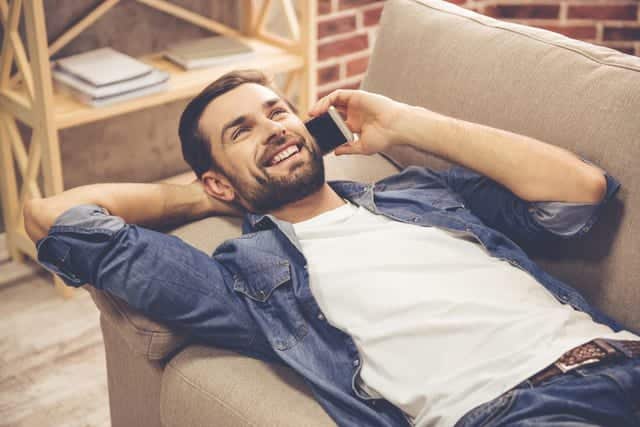 The golden rule of dating an Aquarius is to release your attachment to him. Sounds paradoxical, right? Welcome to the world of the Aquarius, sister! Despite how strange it may sound to you or I, the Aquarius man needs room to spread his wings or he'll be a pretty bad person to be around. 
The Aquarius thrives off of freedom and self-reliance. You may not have known that when you first met him, since he appears to be so socially motivated. Despite this, he's the type of guy who could talk all day long to people and be perfectly happy, but at the end of the day he needs his time alone. 
The Aquarius may want to hang out by himself or with his friends for a while. He may want to spend time in his own room. It isn't unheard of for an Aquarius in a committed relationship to want both partners to have their own bedrooms, in fact! 
You need to be okay with the vast amounts of space the Aquarius requires. He doesn't need 24/7 intimacy with his partner to feel connected, and so you'll need to be on this wavelength to make him feel safe totally opening up to you. 
2. Focus On You
In releasing an Aquarius, you need to be secure in yourself so that you don't depend on them to make you happy. The Aquarius wants a partner who is happy on their own. They know that if their partner is going to be able to hang with them then they need to be totally self-assured, which is why they search for a confident partner. 
Being with an Aquarius is about having faith – in them and in yourself. You have to have faith that they'll always come back, and faith that you'll be okay by yourself while they're gone! So, getting used to having some alone time or time with your friends is going to be vital to blossoming a love for the ages with them. 
I suggest that you let them tend to themselves quite often and go on your own at times. You don't have to go for long, but even a trip to get some coffee on your own time is going to give you both important alone time. 
The Aquarius will love knowing you can handle yourself. He wants nothing more than the most authentic version of you. He'd never want you changing to fit his needs. When you are giving yourself your own love first, this lets the Aquarius know that you're making your needs a priority and he totally digs that! 
3. Be His BFF FIRST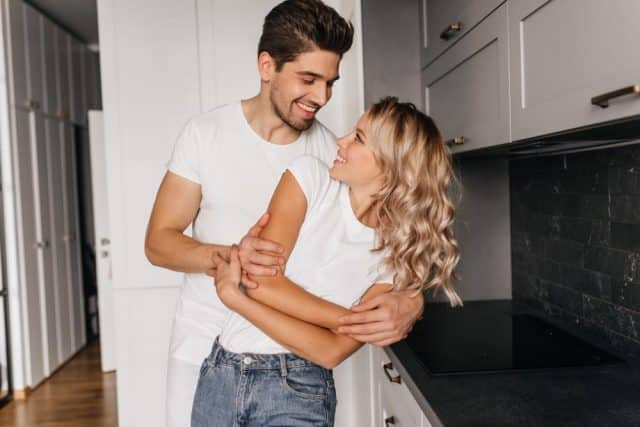 Aquarians are not famous for the romantic love, but it's not impossible for them to get to the head-over-heels-in-love stage. One thing I have learned in my years as a Relationship Astrologer is that the Aquarius only finds romantic love through platonic love. 
The breakdown? Be his friend first with little expectation of romance, and the romance will likely grow naturally. The Aquarius is far more comfortable getting close to a friend than someone they perceive will want him to 'commit.'
He can commit, but he isn't going to want to jump straight into it. He needs to perceive that there is freedom when he's with you. If you begin your relationship in this easy-breezy context then he is going to feel that this lightness will continue into your romance… his defenses will be way down! 
So, be his friend first. Don't hover the weight of the relationship at stake over his head or he'll feel forced to run. Instead, just vibe with him. Act like he's your bestie. You hang out with your bestie because they're a good person that improves your life… bring that energy with your Aquarius man and you'll find that he's much more able to see you through the lens of heart-throbbing love! 
Read next: 7 Ways To Get An Aquarius Man To Stop Hiding, Open Up And Share His True Feelings
4. Turn Up The Honesty
An Aquarius takes things at face value and isn't reading into the intentions of others. He experiences others as they are right now in front of him. So, it's important to ensure that you're meeting him with your whole, authentic self! 
Any desire to be anything but 'you' around the Aquarius should go right out the window now! He's not going to understand incongruency of word and action very well. He is the type of person who walks the walk and he expects that of others! 
It's important to not try to be anything but yourself around him, since that's what he's after anyways. An Aquarius wants to see who you are and he'll likely be accepting of that… unless who you are is a liar. 
Make sure that you're showing him what you really want to that he can authentically assess if he can give that to you. He wants to please you, but he needs to know what he's really working with! Don't tell him you love mountain climbing just because he does. If what you like is watching romance movies in bed, then let him know! 
He is a flexible guy and he'll try to understand what it is that brings you joy. Give him the chance to see who you really are. The only way he'll get there is if you're telling him the truth about who you are. This level of authenticity will empower him to love you the exact way that you need loved in a full-fledged relationship! 
Have you activated your Aquarius man's full love potential? If so, you've gotta dish with me on how you've done it! Tell me in the comments below! 
If you feel like you need some private guidance on your relationship with an Aquarius man, I've still got a few spots open for my 'VIP Consultation' service that you can book here to get instant clarity and guidance. 
Wishing you all the luck in the Universe, 
Anna Kovach
---
---