If you're really into an Aquarius guy and would like to capture his heart; here are some things that may help you to understand him a bit better. It may also help you to do what you need to in order for him to take notice. Keep reading to learn how to keep an Aquarius man hooked.
Turn On the Charm
Aquarius men are attracted initially by beauty and brains combined. Look your best and be armed with lots of interesting topics of conversation. If you can do that, you'll win his attention.
If you are already dating an Aquarius man then to get him to the next level, show him you're devoted to him and to whatever time he needs to feel comfortable with. That means not forcing him to hurry.
Charm him in the meantime with lots of affection but not too much. If you become pushy or clingy; he'll retreat or leave. Be sweet, cook for him, and show him that you care.
He'll appreciate knowing you support him and his endeavors when you tell him what a great job he's doing. Be that ear that he needs to bend when he's dealing with situations in his work life.
Be the strong independent woman he seeks. Being there for him when he needs you will help him to feel more stable and secure about longevity. It will get you in his good graces.
I am not telling you to be someone other than yourself so if you aren't independent or strong; you may need to work on yourself rather than worrying about what someone else wants.
The Aquarius man wants authenticity with his lady of choice. He doesn't like fake women or women that pretend to be something they're not. So be very careful about this.
Flex Your Independence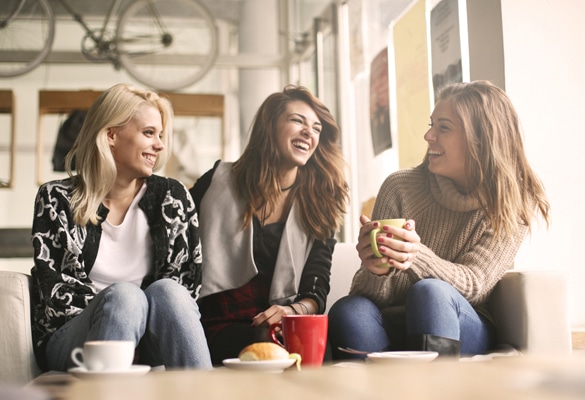 For an Aquarius man to commit fully; he has to feel that he's with the right person. One of the things he looks for is a woman who is just as independent as he is.
He wants to see that you have your own things going on, your own friends, your own projects, and can basically function without his presence. He wants you to want him around versus need him around.
Showing him that you've got a life of your own and you do not need him will help him feel confident that he never has to worry about you becoming clingy with him. He relates clingy to having no freedom.
He loves having his own personal freedom and when you're busy doing your own thing; he's able to have time to himself or with his friends. He'll greatly appreciate this and will make him feel warm fuzzies for you.
You can show him examples by either not texting him while you're out or you can send him a text showing you having a good time with your friends but drawing the line there.
If you're out and keep texting him the whole time; he will think that you're only out to prove you don't need him but are in fact; showing him the opposite. Let's face it if you're having a great time; you shouldn't feel the need to constantly be in contact with him.
Write to him Some Poetry
If you're poetically inclined, the Aquarius man would absolutely LOVE for you to write him some poems. This isn't one of the things that most articles will mention but think about it for a moment; he's intellectual!
That means that he is into anything brainy. If you're witty with poetry, give it a try. He'll appreciate the effort and creativity you put into it and will show him how much you love his intellectual side.
If you haven't got great poetry talent; no need to worry. You can perhaps figure out what types of books or poetry authors he might like and buy one to read to him aloud.
He loves brainy women and would LOVE to be read to about his favorite topics or poems. He'll eat it right up! It's not something that is common for women he dates to do and so it would be refreshing.
Show him you've got an amazing brain my darlings! He will absolutely love to interact and grow with someone that will keep him interested, intrigued and eager to learn more.
Be Mysterious If You Can
An Aquarius man likes to unwrap his woman one layer at a time. If he truly is into you and could be falling for you; you'll notice that he keeps asking more personal questions to get to know you.
While he does this, just give him bits and pieces. If you give it all away upfront; he'll lose interest and decide to find someone else more mysterious. It may not be easy to hold back but if you do; it'll work better for you.
Give him clippers of who you are and let him learn over time what your inner core is and what drives you. He'll absolutely love that he doesn't know everything about you.
Let him unwrap you in layers. It will make him feel happier and more interested all at the same time. The excitement of thinking there is more to you than he knows is very much a turn on for him.
Be Physical When Possible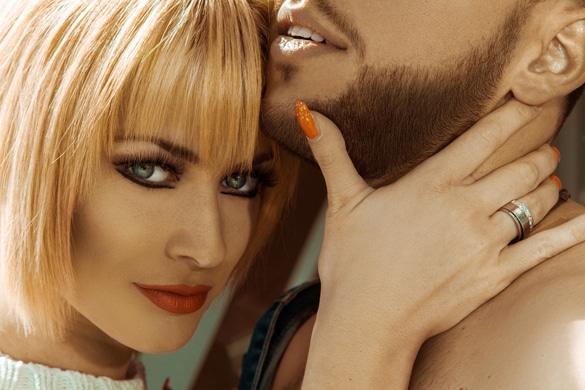 Aquarius men love to be physical. I don't mean you should hop in the sack with him if you're not ready. If you are ready, there are some words of caution I have for you.
If you want to be intimate with an Aquarius man before you've discussed exclusivity; you may want to watch out. Many Aquarius men will take this as being Ok to have a "friends with benefits" relationship.
He will just assume that you're ok with it even if he hasn't asked. To avoid this confusion; you need to let him upfront that you're not into that sort of thing. That will make him understand that being physical means more to you.
Keep in mind that this man takes a long time to commit. So again, you don't want to give too much away upfront. What I mean by be physical is flirty movements, hand-holding, caressing, and making out.
This will get him excited and wonder what the possibility of further physical action could bring. It will also show him your integrity is very high. You're not willing to settle. He'll love it! This is how to win an Aquarius man's heart.
Conclusion
Do you know how to win an Aquarius man's heart? Let me know! Click here for more details on him.
Share your story (or situation) with our community in the comment section below (don't worry, it's anonymous).
Wishing you all the luck of the universe
Your friend and Relationship Astrologer,
Anna Kovach
---
---