So, you have your eyes on a special Aquarius man. He's sexy, smart, and really does it for you! However, you're not sure how to turn on an Aquarius man through text. The two of you have been talking back and forth for a while now, but you want to take it to the next level and perhaps see if he's as interested in you as you are in him.
Though they are known for their witty captions and original comebacks, Aquarius men are some of the Zodiac's worst and (most easily annoyed) texters. These Uranus- and Saturn-ruled men are all about innovation, spontaneity, and intellectual fun. However, they are also notorious for being emotionally and mentally detached.
So, it can be hard getting a read on what they actually want and what it is they are thinking. The Aquarius man is naturally an independent air sign; he needs to feel free to be himself at all times, even through text.
As an unconventional man, he is not into women who use text messages as a way to have deep conversations, complain, or question his whereabouts. He is most attracted to the free-thinking, progressive woman who understands that he is not ignoring her or messing around — not the woman who texts every hour on the dot when he is away.
So, if you want to know how to make an Aquarius man turned on by text and what things you need to avoid, then please keep on reading to find out more.
Don't Text Too Often
The Aquarius male typically will take his time when forming a relationship. So, while he's getting to know you, try your best not to come on too strong. If you text him too often, he will think you're needy.
He doesn't like needy women and will find texts too often to be a bit of a turn-off. So, if you're going to be texting him, make sure that it's just once in a while and try to make it something interesting.
This man isn't going to want to get texts like "eating lunch, bored" or "I can't wait until I'm off work." This indicates you're unable to entertain yourself or are incapable of eating lunch alone.
He would prefer one or two texts here and there that says something like "Have a great day today!" or "Hope all is well with you." It lets him know you're thinking of him but not dependent on him to make your day.
Many Aquarius men keep themselves busy so don't be too shocked if he doesn't reply right away. He may answer within hours or he may forget to answer altogether. Just chalk it up to him spacing off.
Text Him Interesting Things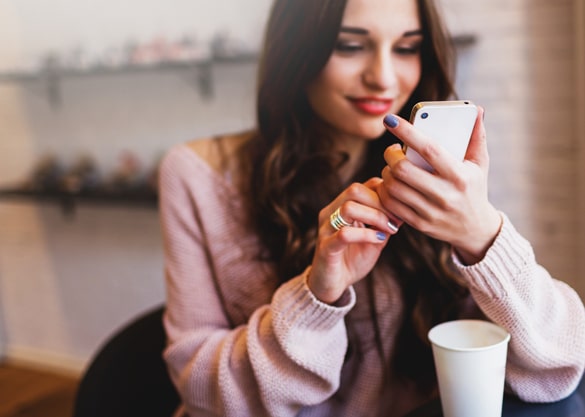 If you know that he's into something like comic book superheroes, you might text him "have you seen the new movie?" and reference a certain hero you know he's into. That will get him excited.
Now, if he's not into that sort of thing, find out what his interests are. The fail-safes are always asking the staple questions like "what type of music do you like" or "what are your favorite genres of movies?"
The idea is to talk about things he's into and can help make way for future conversations. Again, try not to text too often. If he keeps texting you back and answering you right away, he may actually like you.
If he doesn't, it doesn't mean that he doesn't like you. It means that either he's too busy or is distracted by something and will likely get back to you later. That means you probably shouldn't text him back for a while.
By continuously texting him because he hasn't responded, he'll see this as a major red flag from you and you'll be lucky if he talks to you ever again.
Be Flirty Sometimes
There is nothing at all wrong with being flirty with your Aquarius guy. He's a very physical person and will appreciate a photo of you now and then. This is one of the least uptight of the signs.
He is visual and intellectual so talking sexy and sending a photo will help him get excited about you as well as the possibility of physically being with you. Whether or not you've already been together will not matter much.
Saying things like "Good morning handsome" will make him feel good as will something like "Hey there sexy, how's it going?" will also make him feel as though you desire him.
Let him answer back in his own time. This ensures that you don't NEED him to answer you. You said what you wanted to say and he got the message. Leave it at that.
Not a whole lot is too taboo for the Aquarius. He likes to be naughty. Whatever you feel comfortable with is what you can text him. You may want to wait until you know him better or you can be upfront.
It's all in what you want but remember that moderation is the key with him as far as a frequency in reaching out. Phone calls are certainly a step up and of course, seeing each other face to face is the ultimate.
Live Your Own Life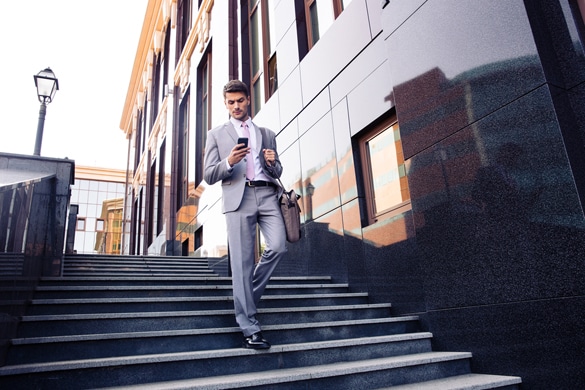 I've mentioned before that if you text too often, an Aquarius will feel uncomfortable or that you're too clingy. The other part is that you should be out living your own life.
The more you're out doing your own thing, the less you will feel the need to text him. This will make him believe you're doing something you really enjoy and are having a good time.
That makes him feel better than constantly getting texts and giving him a play-by-play of what you're doing and at what time. He doesn't need to know the low down of your whole day.
If you're the type that does this typically on social media, it's not going to fly well with an Aquarius man. He wants some mystery to remain between you. He also wants to know you're independent and living your own life.
Even if you get deeper involved with him, he will still want you to go out with your own friends, do things you like to do, and have time away from each other. While you're spending time apart, don't pick up the phone to text him.
If you want him to miss you at all and appreciate what he has in your relationship, whether it's at the beginning or in the thick of it, you'll allow him the courtesy of having a great time without constantly checking in.
One picture with your friends or a "having a great time" pic by yourself is acceptable as long as you don't continue to text him afterward.
How Do Aquarius Men Flirt Over Text?
You might be wondering if an Aquarius man is flirting with you. It is always difficult to guess when it is over text because contextual things like body language are missing. But I can tell you if an Aquarius man is texting you every day, he's most certainly into you.
If you notice yourself laughing and in a better mood after you have spoken to him, then it is likely because this is his intention. An Aquarius man has incredible wit and if he tries to make you laugh by sending you witty jokes or funny memes, then he is most certainly flirting with you.
Being playful with you is such a good sign that he wants to make you happy and get closer to you. But if you're getting no replies or one-worded answers, then the chances are good that he isn't really that interested in you.
Is Your Aquarius Man Not Texting Back? 3 Mistakes To Avoid When Texting An Aquarius Man
1. Relying on Texting Too Much
If you have something urgent to say to the Aquarius man, don't text — call.
To the super-focused Aquarius man, calling is more efficient and more in alignment with his hectic lifestyle. As a man who is always open to an intellectual chat but often too busy for a cup of coffee, he would rather you call than text.
Why? Because he's all about connection. Aquarius men are sociable air signs who can't help but share their knowledge and give back, and you can't do that well through a text.
2. He Heard You The First Time!
When it comes to texting, double-texting is a big no-no in Aquariusland. It's something that you just don't do — unless you want to piss him off.
It's not even reading the same message twice that is annoying to the intelligent Aquarius man; it's the lack of privacy or respect for his time and understanding of healthy boundaries that throws him off.
I mean, maybe send one double text if he has not responded in a couple of hours, but be careful or you will come across as a stalker or, heaven forbid, desperate. Besides, the best way to win over the heart of your Aquarius man is to be independent and stimulate his mind.
Aquarius Man Texting Style And Habits
An Aquarius man's texting style can vary day to day and from person to person. This is why you should never fall into a routine and expect him to behave the same way every time you text because it likely isn't going to work out that way.
One day he might not be too busy and can text for hours on end, and then the next day you might not hear from him for ages because he is too busy with important work.
He is an Air sign, so he does appreciate the communication, but he also appreciates his free time and likes to be independent. So, he's the type of guy whose pace you need to follow instead. Let him set the bar and respond to what he is putting out for you.
Never overwhelm him or constantly text him because this is a sure way to make him run. He just wants to go with the flow and let life unfold naturally.
Instead of being on his case, stop worrying about texting him so much, and start focusing on that beautiful life of your own. Once you stop texting him so much, you allow him to miss you and make the first move.
Just remember that the sexiest thing to an Aquarius man is confidence. So, make sure that's how you're coming across. Text your friends when you feel lonely, go for a walk, or write in your journal; just don't unload your every thought on him.
Read next: The Most Common Aquarius Man Weaknesses In Love — And How to Overcome Them
Conclusion
You need to play it cool with an Aquarius guy and never put him under any pressure to text you because this will just make him feel like you are desperate and codependent. He goes by his own time, and this is something you need to learn quickly if you want to make this relationship a success.
Give it time and see if a relationship can come from this. Being with an Aquarius man can be really exciting, so follow what your heart tells you.
And remember to keep your wits about you, this guy is super clever and it can be easy to fall for him, so just be careful of your heart.
What if I told you there is still hope for you and your Aquarius man?
He might not be using you after all.
It is important that you don't lose hope in the situation.
That not everything is lost and there is still something you can do to save the relationship…
You would probably think I'm crazy because to you, it certainly feels like your Aquarius man has given up on you, isn't interested in you, and that the love you once shared is no longer there…
Trust me, if an Aquarius man ever liked you, then there is certainly hope for the relationship to be salvaged.
Why would he sleep with someone if he didn't like them just even a little?
There is still a lot you can do to fix the relationship with your Aquarius man.
And to make him see you for the woman you truly are!
You may feel like you are at your wit's end, but I promise, where there was once attraction, there is certainly still hope.
It is just up to you and whether not you are serious enough about doing the work to get the results you are looking for…
And you can do this without running to him and begging him to love you again.
Everything is up to you, you have him in the palm of your hands, so it is about time that you start believing that.
Remember you are an empowered woman, so treat the situation as such!
<— Check this out on how to fix your relationship with your Aquarius man
Wishing you so much love and happiness.
Your friend and Relationship Astrologer,
Anna Kovach
xoxo
---
---