Every month, the planets change signs and affect our relationships. Depending on the planetary movements, it may be tough to understand the needs and desires of the Aquarius man. But with my tips based on the monthly energy, you can draw the attention of an Aquarius man or improve your relationship with one in November 2020.
Attracting an Aquarius Man in November 2020
1. Get Down to Business
If you asked an Aquarius man what he wants out of a relationship in November 2020, he would probably say someone who knows how to handle their business and acquire generational wealth. 
Although this may not be the answer you expected or wanted, it's the truth. 
From November 1 until November 21, the Sun in focused Scorpio will journey through the Aquarius man's tenth house of career and ambition. 
Because the tenth house rules wealth, ownership, and material success, the Aquarius man is most attracted to the woman who is not only financially independent but professionally grounded. 
At this season in his life, he is not interested in someone who lacks direction or long-term commitment. With the Sun in emotionally intense Scorpio, he wants something fixed —something solid. Someone he can rely on in sickness and in health. 
If looking for ways to deepen the connection between you and the Aquarius man in November, focus on your goals. What are you trying to achieve? What are you committed to at this time? 
By staying committed and true to yourself, you show the Aquarius man with actions and not words that you are someone he can depend on and trust. 
He will be amazed by your emotional brilliance and professional depth.
2. Try Something New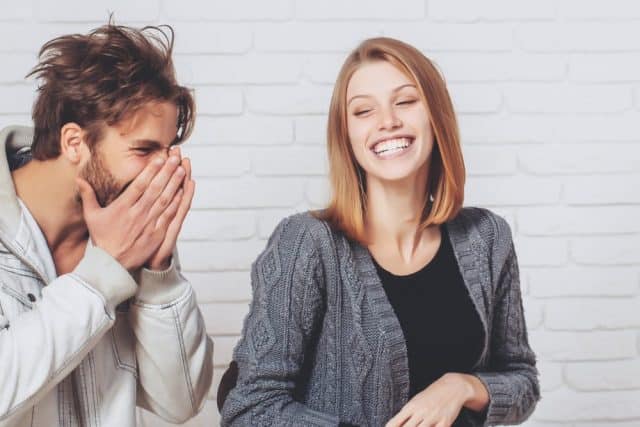 If there's one thing that turns the Aquarius man on the most, it's a woman that knows how to be free and open-hearted in the moment. 
After a month of Venus's transit through perfectionist Virgo, Venus, the planet of love and romance, finally enters Aquarius's fellow air sign, socialite Libra. 
From November 1 until November 21, Venus in Libra will spotlight the Aquarius man's ninth house of exploration and adventure. Because the ninth house is often associated with self-discovery and continued learning, this is a transit where the Aquarius man wants to journey into the unknown and try something new. 
Therefore, during this transit, the Aquarius man is most attracted to the woman who is liberating and free-spirited. He wants someone who can help him balance his rigid emotions and go with the flow. 
Although some may see this as being a bit indecisive and eccentric, the Aquarius man finds this transit enlightening. After months of feeling blocked in or limited by love, this is his chance to explore relationships on his own terms. 
Just make sure you are honest about your expectations so you do not find yourself let down. 
During this cerebral period, the Aquarius man may be jumping from one idea to the next. Do your best to maintain a level head. 
To keep the balanced energy of Libra during this transit in a healthy space, look for fun ways to explore and get outside your comfort zone. 
Whether it's through a random road trip or planned outing, remind the Aquarius man that growth is about embracing the unknown. 
3. Be Mature
When it comes to love and life for the Aquarius man in November 2020, he would prefer to be with a partner who is emotionally and mentally mature. 
Unlike October 2020, where his thoughts were slightly foggy (thanks, Mercury retrograde), November 2020 is a month of clarity and mental growth. 
Therefore, if you are trying to attract or maintain the attention of the Aquarius man, it would be in your best interest to focus on taking responsibility for your words and actions. 
Otherwise, you run the chance of pissing him off. 
If you're wondering what is behind the change in the Aquarius man's thinking in November 2020, it's that Mercury, the planet of communication and thought, is now transiting his tenth house of responsibility and commitment in Scorpio.  
From November 10 until December 1, Mercury will transit his tenth house of long-term growth and maturity. During this transit, focus on building a mature level of communication with the Aquarius man. 
Rather than throwing temper tantrums or acting stubborn (for no reason), focus on ways to keep the conversation fluid and out of the insecure zone. 
It's important to remember that Mercury in Scorpio brings obsessive mental thoughts. It may be hard to control your emotions when you feel stressed. 
To release some tension and keep the positive vibes flowing, make a point to separate work from leisure time. 
You and the Aquarius man need to know when it's time to connect emotionally and when it's time to focus on your own goals. 
By doing this, you form a mature relationship with healthy expectations from the beginning. 
This level of maturity is a major turn-on! 
Read next: 5 Questions That Make an Aquarius Man Fall in Love
4. Romance Him
It's true, the Aquarius man is not a hopeless romantic. 
In fact, he may be one of the most rational and emotionally grounded men in the Zodiac. You can thank his detached mental energy for that. 
However, you may notice a change in the way the Aquarius man expresses affection in November 2020.
On November 30, the Full Moon in Gemini will highlight the Aquarius man's fifth house of romance and pleasure. With Full Moons being a time of celebration and opposition, you may notice a rise of passion and sexual energy in the Aquarius man, especially if he has a partner who knows how to arouse his mind.
In fact, the Aquarius man during this time is most attracted to the intelligent and creative woman who knows how to express her talents and gifts with ease. 
He is drawn to the natural confidence and magnetic speech the Full Moon in Gemini brings. During this transit, focus on your mental connection. 
What are your shared interests? What are his passion spots? Find erotic ways to express how deeply you want to turn him on! 
Overall, if you are looking to attract an Aquarius man in November 2020, get down to business, try something new, be mature, and romance him. 
If you're ready to dive deeper and start your journey to unconditional love with your Aquarius Man, my guide Aquarius Man Secrets is better than any daily, weekly, or monthly horoscope app you'll ever read. 
Instead of just giving you the basic knowledge of the Aquarius man, I share real-life stories and examples of women who have been where you are and now have the relationship of their dreams. In this intuitive guide, I'll share with you my top secrets for winning the heart of the Aquarius man. If you're ready to stop chasing the Aquarius man, purchase Aquarius Man Secrets here.
What are you hoping November will bring to your relationship? Let me know in the comments—I'd love to hear from you!
I look forward to hearing from you. 
Your sister and relationship astrologer,
Anna Kovach 
---
---