Every month, the planets change signs and affect our relationships. Depending on the planetary movements, it may be tough to understand the needs and desires of the Aquarius man. But with my tips based on the monthly energy, you can draw the attention of an Aquarius man or improve your relationship with one in May 2020.
Attracting an Aquarius Man in May 2020
1. Comfort Him
If you want to attract and win the heart of an Aquarius man in May 2020, be prepared to comfort him and fulfill his physical and emotional needs. 
With the transit Sun in Cancer highlighting his fourth house of home and emotional security until May 20, the Aquarius man may be more emotionally demanding than usual. He is most attracted to the woman who can fulfill his needs internally. 
During this period, make a conscious effort to do the little things that make him feel loved—maybe that's breakfast in bed on the weekend or a sweet note on his computer.
If you know he likes you to tell him where you're going when you stay out late at night because he's protective, make sure you let him know you're safe. 
If he tells you on your first date that he doesn't like clingy women, don't text him twenty-two times until he says goodnight. 
As a fixed air sign, the Aquarius man finds it comforting when the woman he's dating listens to him and respects his preferences in love. 
With Taurus being the sign of comfort and leisure, and the fourth house ruling the home and bed, this is the perfect time to get cozy and spend long mornings under the covers. 
If you are looking forward to more spontaneity, you'll be excited to experience the Aquarius man's version of lustful romance when the Sun enters his fifth house of curious Gemini on May 20. 
During this period, the transit Sun in Gemini will highlight the Aquarius man's intellectual nature. This is the best time to ask him how he feels about you and have him describe his ideal partner in love.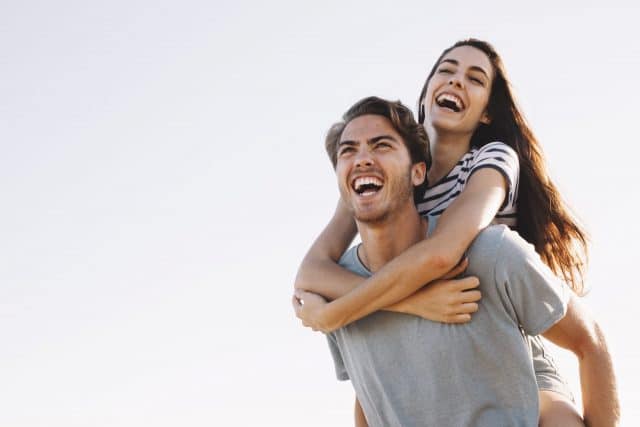 2. Keep It Real
If there is one thing an Aquarius can't stand in a relationship, it's drama. But unfortunately, as the polar sign of Leo, and with the fifth house in Gemini, he can't help but attract drama in love.
With transit Venus retrograde in Gemini highlighting his fifth house of romance and pleasure from May 13 until June 25, the Aquarius man has an opportunity to create new habits in love.
During this period, he is turned on by the woman who can express herself and keep it real.
If you've been holding out in the lovemaking department and keeping things casual, this is the best transit to reevaluate your friendly position and take things to the next level.
This is also a good time to think about what you want to say to him and how the current status of your relationship is making you feel.
If he's not showing you enough attention or giving you enough affection, give him clear instructions so he can please you.
For example, if you want him to introduce you to his friends or talk about his feelings more, tell him that! Don't beat around the bush or you'll only end up more frustrated—because he can't read your mind.
But when you learn how to express your emotions clearly, he will follow your lead and do the same.
As stubborn as some Aquarius men are, underneath the surface he is an altruistic, considerate man.
This month shows you just how generous and loving the Aquarius man can be.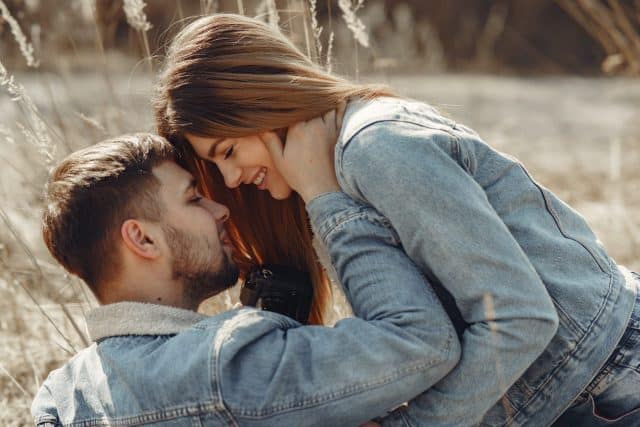 3. Focus on Your Mental Connection
In Astrology, Mercury says a lot about how the Aquarius man processes, receives, and sends information on an internal and external level.
Mercury shows us things like how he expresses his emotions, how he processes thoughts, how he perceives life, and what he wants to communicate to the world at the current moment.
With Mercury in Gemini highlighting his fifth house of creativity and performance until May 28, the Aquarius man may be more extroverted, inspired, and artistic than usual. He will have a strong interest in expressing his creativity through writing and the spoken word.
If he's involved in literature or publishing, teaching, performance, visual arts, or sales, you should help him with his speech, presentation, and tone of voice. He will find you very sexy when you "play your role" and "get in character."
This mental chemistry is magnified when Mercury is in the fifth house.
During this transit, it may be fun to take up dancing together. Exploring new ways to move your body and engage your mind at the same time is intriguing to the Aquarius man. This will keep him coming back for more.
The fifth house also rules talents and gifts, so be bold and ask him to share some of his hidden passions. If he's shy, make the first move and share one of yours. 
The best way to deal with a stubborn Aquarius man is to avoid debating with words. As a fixed air sign, he will never lose a verbal argument—he's a debate king.
Once Mercury leaves Gemini and enters his sixth house of mental health in Cancer on May 28, make sure you check in on him often. With responsible Saturn also being one of the Aquarius man's planetary rulers, he is more emotionally detached and withdrawn than your average man. This transit highlights that.
Read next: The Best Ways to Respond When an Aquarius Man Ignores You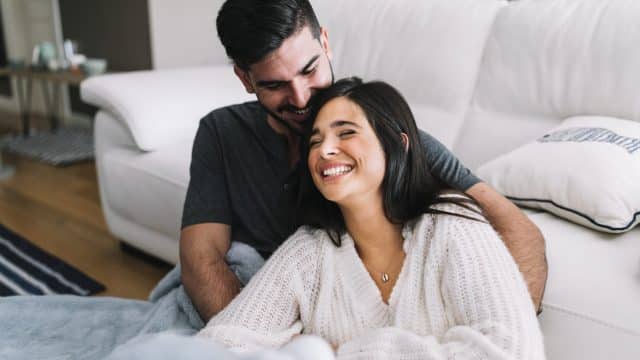 4. Be Open to Unconditional Love
In relationships, Mars represents how the Aquarius man desires affection and sex and how he will respond to the expectations set by his Venus.
With transit Mars in sensitive Pisces highlighting his second house of self-esteem and values, the Aquarius man may be more vulnerable and compassionate than usual.
During this period, transit Mars is encouraging him to be more loving and affectionate.
With the second house ruling values and beliefs, I've found that this is the best time to reassure him you are on the same page and that you are open to receiving his unconditional love and loyalty in the future.
However, with Pisces being an intuitive water sign, he will always know whether you're being authentic—so always keep your intentions pure and focused on true love.
To show him that you're serious about securing your connection for the future, give him a love token as a symbol of your commitment. For example, if he loves seashells, glue together two seashells and tell him that it's a symbol of your combined love.
Sexually, the influence of action-oriented Mars in sensual Pisces arouses the Aquarius man's love for a confident and well-dressed woman. He is turned on by your style and grace.
If you can comfort him during his time of need, always keep it real, sustain an authentic mental connection, and remain open to unconditional love, you will attract your Aquarius man in May 2020. 
With all that you are learning through my blogs, I believe there are so many good things to come for you and the Aquarius man if you choose.
Just remember that the Aquarius man is full of secrets, so for you to build and maintain the relationship of your dreams, you need to understand the Aquarius man on a fundamental level. Make sure you watch the blog to see How to Attract an Aquarius Man in June 2020. 
If you're looking for guidance on how to attract the Aquarius man, my guide Aquarius Man Secrets is better than any daily, weekly, or monthly horoscope app you'll ever read. Instead of just giving you the basic knowledge of the Aquarius man, I share real-life stories and examples of women who have been where you are and have overcome their challenges and are now living the love story of their dreams.
If you're ready to dive deeper and start your journey to unconditional love with your Aquarius man, you can purchase Aquarius Man Secrets here.
And while you're at it, go ahead and find out the compatibility between you and your Aquarius man with my free compatibility quiz. It's an easy way to see if you have what it takes to make it in the long term.
Have you noticed these astrological influences on your Aquarius man? Let me know in the comment section below!
Your sister and relationship astrologer,
Anna Kovach 
---
---