Every month the planets change signs and affect our relationships. Depending on the planetary movements, you may not always understand the needs and desires of the Aquarius man. However, there are simple things that you can do based on the monthly energy to improve your relationship with the Aquarius man. Find out how to attract an Aquarius man in March 2020.
Attracting an Aquarius Man in March 2020
1. Keep it simple.
You may already know that the way to an Aquarius man's heart is through his mind. Yes, he enjoys the idea of falling in love, blatant honesty, and those who truly know the meaning of independence.
But with Transit Venus in Taurus highlighting his 4th house of family, home, and security, the Aquarius man may be more turned on by financial freedom, a secure home foundation, and quality time with loved ones than a sensual date downtown.
In astrology, Venus says a lot about what the Aquarius man will want and need out of a relationship. Venus shows what he likes, the way he approaches relationships, the way he gives and receives affection, the type of woman he is attracted to, and his emotional relationship to material possessions and money.
Where Taurus is devoted and constant, Aquarius is detached and open to change, although they are both fixed signs, they are vastly different.
Because of this, Aquarius won't be attracted to women who are unnecessarily extravagant. Being the bearer of truth, he doesn't need the fluff, he wants to dive straight in and see what's underneath.
If you want to attract an Aquarius man in March 2020, then you need to take a calm, cool, and collective approach, especially if he's already told you what his focus is at this time.
Transit Venus in Taurus can be very possessive and demanding, and he won't like this. You will need to show him why you are even worth him coming out of the house and having a good time.
The way to do this is through his mind.
If you aren't aware of his interests, beliefs, and philanthropic causes, then you need to educate yourself; the last thing you ever want to do is bore him.
Another way to take spark interest is to go directly to him. If it's okay with him, show up at his doorstep with his favorite foods, wine, and he's bound to unwind.
Just remember to keep things simple. He doesn't want chaos or complexity. If you bring chaos into his life, he will swiftly retreat. Letting him know that you are interested without overwhelming or annoying him is key.
2. Respect his values.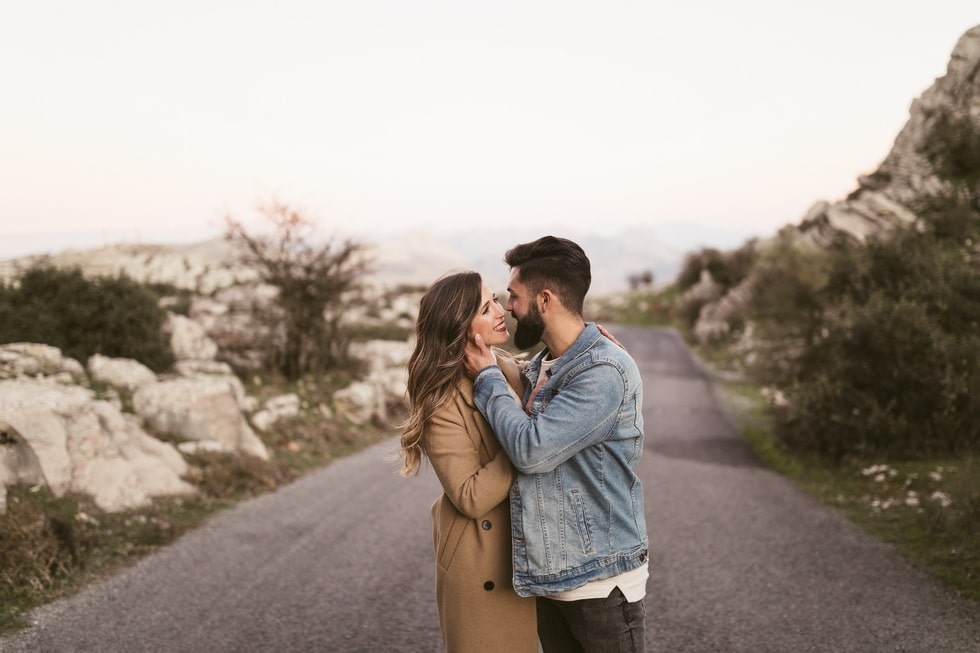 Although Aquarius men have the reputation of being unconventional, heartless, and emotionally detached lovers (which they can be). They can also be extremely generous, faithful, and tolerant partners who will always make sure that he is there for you, even if it's on a platonic level.
Above all else, the Aquarius man values independence and self-reliance. He is not the man who will ever make you choose his happiness over your own; he wants you to be happy no matter what.
With the Sun in Pisces highlighting his second house of values, income, and personal possessions until March 18, he may be more creative, affectionate, and self-aware than normal.
Being a fixed air sign, the Aquarius man is always looking for new ways to acquire more education and understanding for the world around him. Pisces encourages him with this by helping him to be more humanitarian and open to serving others.
For the Aquarius man, respect is an action, not a word. Luckily for you, he will always give his Lovers the rundown of what he does and does not appreciate, and it'll be left up to you to listen.
If you do listen and respect his values, then you have an opportunity few get the luxury of experiencing; he will willingly let you inside his heart, soul, and mind — a rare sighting for the Aquarius man.
Even with the Sun in Pisces bringing more emotions to the surface than the Aquarius man would like, you should still use March 2020 as an opportunity to get to know him for who he is at his core, and not just his strong mind and values.
3. Take things slow. Let him open up to you.
In astrology, Mercury says a lot about how the Aquarius man processes, receives and sends information on an internal and external level. Mercury shows us things like how he expresses his emotions, how he processes thoughts, how he perceives life, and what he wants to communicate to the world at the current moment.
With Transit Mercury completing its retrograde cycle in Pisces and Aquarius on March 9, Aquarius men are more sensitive, vulnerable, and shockingly expressive than normal.
It's safe to say that the Aquarius man seems colder than he is warm, but that's just a defensive illusion.
What few may understand is that the Aquarius man does feel emotion; he just naturally represses them.
Although you will want to take this personal, don't. Lashing out and responding emotionally will only trigger him to crawl deeper inside himself. If you want to know how he feels about you, then let him open up. He will tell you when he's sure.
At the beginning of March, when Mercury is still retrograde in his sign, he may seem more focused on his past and his future than his present, but this will pass.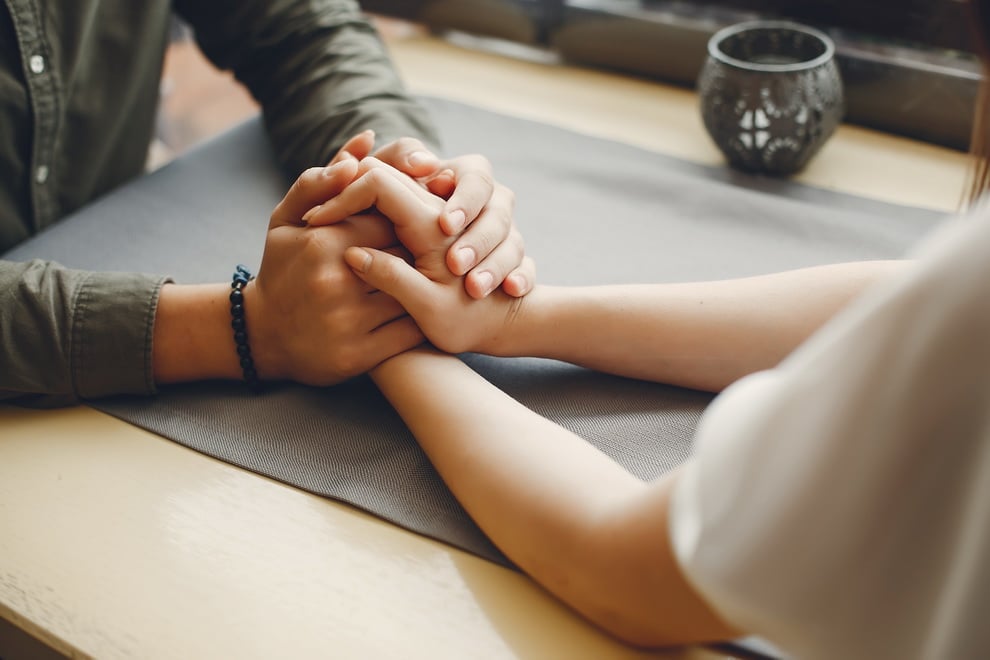 Instead of forcing him to be more romantic and affectionate, be his friend. Ask him if he needs anything or how you can help.
Aquarius rules the house of friendship, so relationships always feel more natural when a strong friendship is the foundation of your love.
Even though friendship is not what you essentially want, it's what he needs at this time. With Venus in his 4th house of Home and the Sun and Mercury in his 2nd house of values and personal income, responsibility is on his mind, and he doesn't need or want the extra stress.
So take things slow. Take a step-by-step approach and build things organically with patience and time. Things will start to move forward when the Sun moves into Aries on March 18.
Unlike other air signs, Aquarius is not in a rush. He is more self-disciplined and focused than his air counterparts Gemini and Libra. This energy is even more intensified in March 2020.
4. Give Aquarius space to heal and reflect.
For the Aquarius man, a relationship is more than just a title or commitment. For him, love is constant action, something that must be watered again or again, or it will naturally take its course.
With Transit Mars in Capricorn highlighting his twelfth house of ending, seclusion, loss, and solitude until March 30, the Aquarius man may be taking his healing, rest, and reflection more seriously.
In astrology, Mars represents how the Aquarius man desires affection, sex, and how he will respond to the expectations set by his Venus. With Mars in a cardinal earth sign like Capricorn, he will want more consistency, recognition, and reliability in the area of his life that Mars is transiting.
With Mars settling into his ending sector, he may not be too intrigued to start a new romance; he would rather pour back into himself.
But that doesn't mean you can't let him know you're interested. But you don't want to feel like you're stalking him either.
So what do you do if you still want to communicate and spend time with him? You let him know. But don't be disappointed or lash out if it wasn't the time you were expecting.
If you are already in a relationship with the Aquarius man, March 2020 is the perfect time to get away and unwind. However, after a period of hard work and grit, he may not be as open to your sexual advances, so if he says not tonight, let it go.
Mars in Capricorn in his twelfth house makes him feel limited and confined, he won't feel like he can study or share on the level that he's accustomed to.
This may seem trivial to you, but security and independence is everything for the Aquarius man, so be understanding and let him heal in whatever capacity he needs to.
If he truly cares for you, you'll be the first call he makes when he's ready to come back out and play in April when Mars moves into his sign and first house of self.
If you really want to attract an Aquarius man in March 2020, you need to prioritize his independence. It's the only way he knows how to love.
Take a moment and reflect on all the ways that you will attract an Aquarius Man in March 2020. What in this article helped you most? I'd love to know!
Let me know in the comment section below.
Your friend and relationship astrologer,
Anna Kovach
---
---