May was the laid-back Taurus vibes complete with a chance to slow down and re-connect to our inner selves. June is not like May! It's Gemini season, another mentally upbeat and self-expressive air sign. Aquarius feels free to be himself in a Gemini month, and there are enough topics of conversation and focal points to keep you two busy, conversing and connecting, loving life. Read on to discover them all! 
How To Attract An Aquarius Man In June 2021
1. Liberate Your Inner Voice
There's a massive green light to express yourself this June! The Sun is in Gemini for most of the month, and Gemini season is highly favored for the Aquarius man. 
He wants to talk, communicate and connect in a number of ways, primarily cerebrally and intellectually. But, your 'inner voice' also relates to your feelings and the openness, adaptability and vulnerability of your emotions and internal world. 
Aquarius is not the most emotionally available or deep, however he does appreciate honesty and transparency. Bravery and courage also. Being able to express yourself is a sign of courage to him. 
Express yourself and feel liberated. Fear of judgement or non-acceptance will be sensed by him, and despite everyone having insecurities and it not being a big deal, he will be feeling more synergy with someone who projects freedom and an open spirit. 
Don't be scared! This guy won't judge you nor will he be offended – he also wants to express himself without judgement and persecution too. He is normally more than happy to converse about a range of topics, sharing many differing ideas, but this is enhanced even more in a Gemini Sun month. Let your inner voice and feelings shine!
It's been said before but a short tip for you: imagine yourself at a festival. Hold a vision for the free- and high-spirited vibes you feel there… This is what you should embody this month, as best as possible. 
2. Let Chemistry Arise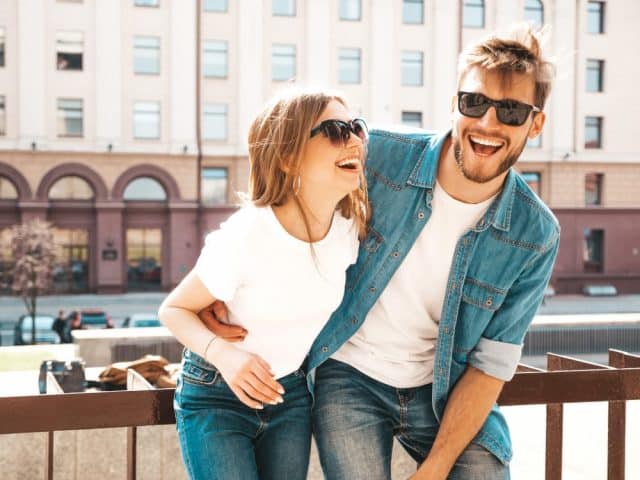 There'll be sexual attraction and sparks of chemistry this June. Gemini season provides a sparkly and exciting energy, something that resonates very much with colorful and quirky Aquarius. 
Aquarius is known for being quite sexual and kinky as well, therefore sex is not a taboo subject. You don't have to get your clothes off to have fun or feel the heat! Allow sparks to fly and attraction to arise. Physical connection is the birthing ground for intellectual and spiritual connection too, if this is what you're looking for. 
This isn't suggesting that you need to get flirty or be solely in it for sexual chemistry, this is just implying that one sure way to develop your bond is to go down the physical route. Air signs are known for their flirtatious and strong libido natures. 
The Sagittarius Full Moon on the 24th highlights this physical aspect as well. Sagittarius is ruled by the glyph of the Centaur, a half-man and half-animal who represents primality and a high sexual libido. 
Aquarius and Sagittarius are also considered soulmates because they measure high on the compatibility scale. So, when the moon is at its pinnacle in Sag, your Aquarius love interest will be feeling extremely "up." Take this how you want to take it!
3. Feel Beautiful
His desire for confidence is equally amplified. The Aquarius man is very strong on the 'feeling vibes' front. If you feel confident, beautiful, and sexy then he will see it too! Project an aura and demeanor of beauty. Know your worth, essentially. 
As a mental and cerebral air sign, this guy is both intuitive and highly intelligent. He can read you very well even if he often comes across as modest or unwilling to share. He prefers to observe and analyze and then keep his conclusions to himself, i.e., he doesn't always feel the need to verbalize his personal realizations and what he can read from his environment. 
Nevertheless, this signifies that he is deeply intelligent and most likely has you sussed. The energy you give off based on your inner feelings and reflections will be shown external, so make sure you've done some "inner work," healing and growth before meeting him. Self-development is an ideal way to make sure you possess the confidence and self-esteem necessary to win his heart!
Consider giving yourself a pampering session. Draw a bath and drop some essential oils in it. Breathe deeply and increase your inner chi, essential universal life force energy, which inspires, heals, and uplifts. Then consider giving yourself a massage with luxury oils. Anything you do that raises your vibration will expand your overall aura. Beauty amplifies with self-care!
4. Chill With Music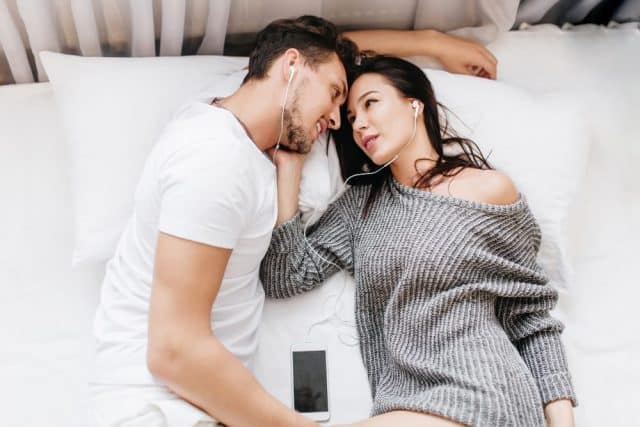 Music is food for the soul this month. It is known that Aquarius is a real lover of music, art, and anything that aligns him with sublimity, yet, did you know that he actually needs music to combat low mood and depression? Yes, it's true! Everyone assumes the Aquarius man is always upbeat and optimistic, however a lot of this is drawn from music and artistic outlets. He needs to feel inspired and uplifted through music. One of his favorite things to do is to simply be and relax with a lover or friends, with music!
Play him some soul tunes. Get out the old school hip-hop, conscious rap, heartwarming acoustic, or anything that tickles your fancy. It's likely that what you're feeling he's feeling too. Aquarius usually has an eclectic taste in music, but do be sure to feel out the vibe and suss out his current mood. 
5. Wow Him With Charisma
So much air and fire as seen by the New Moon Solar Eclipse and Full Moon are revving up the colorful vibes. This isn't the month to play shy or be too sweet and sensitive. A bit of this won't go amiss, however too much reservation and playing it safe will simply make him think you're not interested. Life is a balance of yin and yang… give and take, active and passive, and asserting yourself and learning to take a back seat. 
June is predominantly rich in active, yang, and masculine energy. Thus, the overall message is it's okay to be effervescent and dazzling! Show him your sparkling, spirited and bubbly nature. Wow him with natural charm and a demeanor that says, 'I'm colorful, quirky and fun-loving. I have a big spirit!'
The spoken word, self-expression, and creativity also favor strongly all month. You can take your connection to the next level by introducing new artists and concepts to him, be the one to show him different aspects of life he may have been previously oblivious to. Think in terms of culture, community, and music and the imagination. 
Read next: 5 Ways An Aquarius Man Shows That He's In Love
Final Thoughts & Key Astrological Transits
The Aquarius man is feeling lively and optimistic. He is open to love and new connections, and anyone who shows him interested in a balanced, respectful and fun way will instantly gain his attention. 
There is a lot of positive Astrology in the stars this month… Be sure to refresh your memory of the Aquarius Man Secrets, and spend some time in mediation and self-reflection too. Any inner work you do will raise your charisma and magnetism for a strong bond to come!
And if you feel like you need some private guidance on your relationship, I've still got a few spots open for my 'VIP Consultation' service that you can book here to get instant clarity and guidance. You can book your private consultation here.
Wishing you light, love, and all the luck in the Universe on your journey!
Your friend and Relationship Astrologer,
Anna Kovach
---
---