Every month, the planets change signs and affect our relationships. Depending on the planetary movements, it may be tough to understand the needs and desires of the Aquarius man. But with my tips based on the monthly energy, you can draw the attention of an Aquarius man or improve your relationship with one in June 2020.
Attracting an Aquarius Man in June 2020
1. Show Him a Good Time
After an emotionally intense month of May, the Aquarius man will be feeling lighter and more optimistic about the path ahead.
With the transit Gemini Sun illuminating his fifth house of pleasure, love, and creativity, this is the best time to get the Aquarius man out of his feelings and into the world.
Instead of doing things that may trigger him emotionally, find ways to channel any negative feelings creatively. 
Perhaps you try introducing him to a new art form, encourage him to volunteer with children, or take him to the park for a "play date" to release his inner child.
Doing shared activities that remind the Aquarius man that it's okay to laugh, play, and just live joyously in the moment is the best way to get closer to his heart during June.
If you are an air or fire sign, he will be most attracted to your open-minded and adventurous nature.
However, all Zodiac signs have the chance to attract an Aquarius man in June, especially if they are willing to step outside their comfort zone and show him something new.
Although the Aquarius man can sometimes be labeled as detached or emotionally unavailable, this transit is excellent for showing you the inner workings of his innovative mind.
When it comes to romance, he would much rather sit down with you and laugh over a good meal with a few close friends. 
Although the fifth house is the ultimate house of romance in Astrology, Gemini being placed there often leads to a friendlier romantic vibe. During this time, Aquarius men tend to fall in love with their best friends.
On June 20, the Aquarius man will switch gears and become more focused on his overall wellness and daily routines.
During this period, he will be most attracted to the woman who can keep him healthy, organized, and just overall on top of things.
If you want to keep his attention when the Sun switches signs mid-month, be willing to play more of an emotional support role, even though he will pretend he doesn't need it.
I've found that most often, deep down inside, he wants you there, so show up even when he says he doesn't need you.
2. Less Is More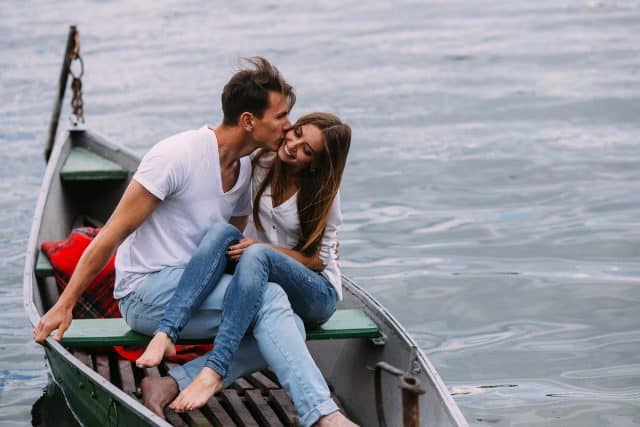 Venus is still retrograde in June 2020, and this points to a reflective time for the Aquarius man.
During this period, Venus in Gemini will be retrograde in his fifth house of love, romance, and pleasure until June 18.
While Venus is retrograde, the Aquarius man will be attracted to the woman who understands and believes that less is more.
Instead of bombarding him with all your ideas and suggestions of what he should be doing, encourage him to do what feels good in the moment, and that means giving him the space to do his own thing.
Regardless of how much affection you may be craving at the time, pull back, and understand that less is more.
Notice his moods in certain environments.
For example, is he more relaxed and open around his friends but tense and closed off in private?
If you notice little things like this, mention them to him. Don't hold it inside.
When Venus ends its retrograde cycle on June 18, reflect on how close you have become or how understanding you may be feeling about any changes.
If you can keep things simple and learn to go with the flow in June, he'll be more willing to make you a part of his daily routine when Venus enters Cancer on August 7.
3. Be Consistent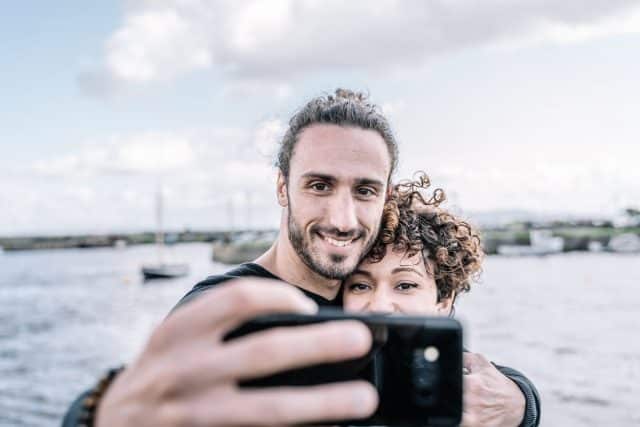 As a fixed air sign, one of the Aquarius man's biggest pet peeves is a woman who doesn't keep her word. 
With Mercury stationing retrograde in his sixth house of Cancer on June 18, make a point to be consistent because he's watching. 
Although Cancer is a cardinal water sign, this transit can have the Aquarius man feeling on edge, as he is completely out of his element. 
Instead of pushing back or getting distracted by aspects of your own life, find healthy ways to stay connected with him while still nurturing your own needs as a woman. 
It may be helpful to sync your calendars or commit to an open communication policy where you share your schedule and tasks for the week, month, or day. 
By finding ways to solidify your communication systems, you are creating a stronger foundation for you two to stand on when Mercury enters his seventh house of marriage and relationships in Leo on August 7.
Just remember that Mercury retrograde in Cancer is a very sensitive time. So even if you have the best intentions in your heart, some things may still end up coming out wrong. 
Instead of holding a grudge, practice forgiveness. Your compassion for him will increase his compassion for you and others. 
Read next: How to Get an Aquarius Man to Open Up and Share His Feelings
4. Get Involved
With Mars—the planet of sexuality, willpower, and action—transiting his second house of Pisces until June 27, the Aquarius man is more action-oriented than usual. 
Instead of solely focusing on his interests, this is a time where the Aquarius man is more altruistic and considerate about how his actions affect others, and vice versa. 
If you are a member of his community, or if you share common interests and philosophical beliefs, this is a great time to come together and get involved in a humanitarian or social justice project to give back to those in need. 
Although the Aquarius man may come across more secretive or withdrawn during this cycle, don't write off his kind and giving heart. 
Sexually, this is a time where the Aquarius man is more eager to give than he is to receive. 
If you are used to being the one who always aims to please in the bedroom, then you'll enjoy his willingness to cater to you. 
Just remember that in order to attract the Aquarius man in June 2020, it would be in your best interest to show him a good time, understand that less is more, be consistent with your word and actions, and get involved in his passion projects. 
If you are serious about attracting and building a healthy relationship with an Aquarius man, my guide Aquarius Man Secrets is better than any daily, weekly, or monthly horoscope app you'll ever read. Instead of just giving you the basic knowledge of the Aquarius man, I share real-life stories and examples of women who have been where you are and have overcome their challenges and are living the love story of their dreams.
If you're ready to dive deeper and start your journey to unconditional love with your Aquarius man, you can purchase Aquarius Man Secrets here.
And while you're at it, go ahead and find out the compatibility between you and your Aquarius man with my free compatibility quiz. It's an easy way to see if you have what it takes to make it in the long term.
Have you noticed these astrological influences on your Aquarius man? Let me know in the comment section below!
Your sister and relationship astrologer,
Anna Kovach 
---
---