It's Aquarius season! Until the 19th, your potential soulmate is feeling more bright, communicative, and free to be his true self. People shine when the Sun is in their own sign, so make the most of February. It's a "2 month," with two being the number of partnerships and harmony, relationships, and duality and unity. The Aquarius man is independent, talkative, friendly, and artistically gifted. He loves to connect to people from all walks of life, and he has unique visionary and humanitarian qualities. These traits are all enhanced during his birth month. 
How To Attract An Aquarius Man In February 2021
1. Share Your Stories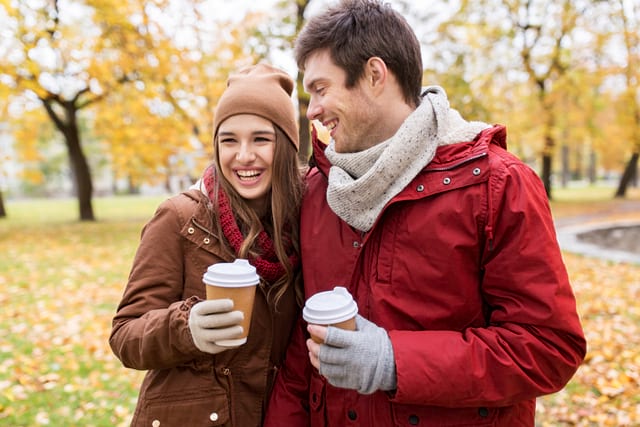 The main word for February is connection. He wants to connect, he wants to socialize, engage, communicate, and create bonds and friendships. Sharing travel stories and memorable experiences of camping, dancing around a fire, staying up under moonlight at your favorite festival, and travelling Thailand or India (or your local neighborhood) are hot topics for conversation. Stimulating his mind, body, and soul through fascinating stories are a sure way to catch his attention.
Be mindful of the Aquarius personality traits too: originality, pragmatic, colorful, sociable, friendly, independent, open-minded, and eccentric. This man is an excellent listener and communicator simultaneously; he's colorful, chatty, witty, and unique. His nature can be defined as progressive and pragmatic while having a significant level of spontaneity and passion for adventure.
Anything you say that stimulates his senses and sparks his love of kindred spirits, community, fun, and play will have him hooked! If you can add a level of depth of feeling and emotional connection once you've secured a mental connection, he will be like putty in your hands.
2. Vibe On A Frequency Of Love
So, Aquarius can be a bit of a hippy! They are bohemian at heart… People born under this sign tend to gravitate to alternative lifestyles and scenes, and this is true with a slightly older Aquarius man too. "Peace and love, man" is the vibe, but as he's older, he has established some strong and balanced belief systems. He's balanced and grounded, yet high-spirited and a 'free-spirit.' Independence is his main motivation in life which he projects out to form joyous and colorful connections.
Ultimately, you need to show him that you require love and friendship. He's looking for a best friend and lover, someone he can call a life partner and soulmate, but also a companion and kindred (kindred spirit). 
You should know (if you don't know already) that the Aquarius man is highly detached when it comes to love. This man is romantic, but he primarily receives pleasure from intellectual connection. He is loyal and able to commit, yet he is by no means possessive or clingy. (At this stage it would be wise to check out your compatibility!). 
He isn't looking for someone deeply emotional or overly sensitive. Be romantic, yes, however remember that he is 'airy' in nature. Also, he is all about equality and fairness, a sense of universal love. He's on a "one love" vibe! 
3. Be Beautiful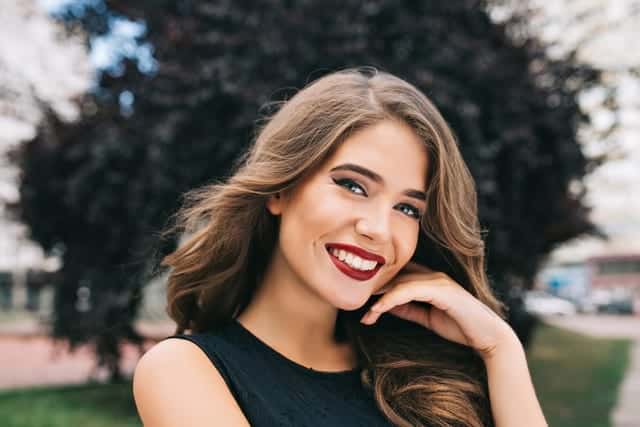 Because there is so much air energy (especially until the 19th), he is more concerned with physical appearance. This is for two main reasons. 1. Inner beauty radiates out – your personality and inner light shines outwards externally. 2. Being an air sign means he is very analytical. He uses reason, logic, and rationality to observe and create opinions. 
He's also very perceptive and observant, which allows him to see things in a unique way. He may pick up on details about your hair, clothes, or personal style and energy through his bright mind. He is intuitive as well as logical and rational.
In terms of him being analytical and you projecting inner beauty, this implies your self-esteem and true character radiate out to affect both your vibe and physical appearance. And he picks up on these things. Glow and shine from within. Meditate and engage in spiritual healing if you must, generally take care of your mind, body, spirit and soul. 
The Aquarius man doesn't let on that he is intuitive – and he can come across as quite reserved or purely cerebral and mental, but he is very intuitive all the same. 
4. Allow Him Complete Freedom
Okay, I'm not suggesting entertaining narcissistic or delusional tendencies (not saying he has any or many either), but do allow him to be his authentic, complete, and whole self. This is essential in the month of February. Individual liberties are extremely important to him. He needs to feel accepted, seen, and understood, or at the very least free to be himself. Let go of judgements and conventional belief systems.
Uranus is this guy's planetary ruler. Uranus is the planet of innovation, change and transformation, awakening and technology. Evolution and revolution – shifts in consciousness, personal and collective! It's a powerful planet. And with the planet's influence and energy comes a certain level of responsibility. 
The Aquarius man is incredibly humanitarian. He is altruistic and has a level of self-responsibility and duty to the planet and humanity. He fully believes in the power and importance of service, being helpful to society and others. He has strong morals, ethics, and principles with a unique understanding of justice and equality. Thus, liberties and freedoms are integral to his life and motivations. 
5. Seduce His Mind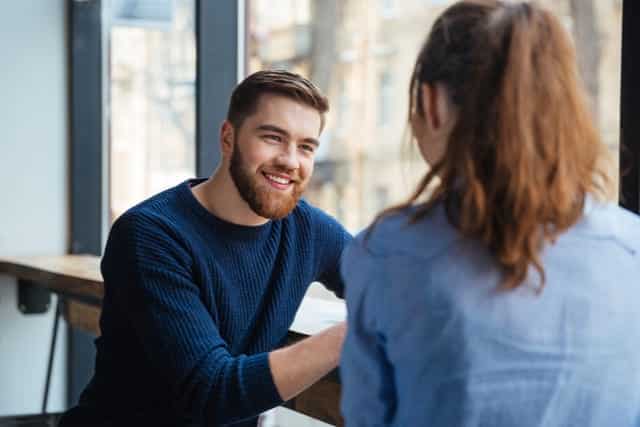 Intellectual connection leads to telepathic communication and mind sex, or it can. Taboo and kink aren't shy areas. This man is bold and sexually open, repressions and suppressions aren't common with the Aquarius man. This means it's easy to seduce his mind. He's open to seduction, providing you respect his boundaries and self-respect, and your own! 
Use wit, wisdom, humor, and intellect to entice him. When the Sun enters Pisces, he is more open to the sex appeal of mystery and depth. Not usually intimate and "deep," the Aquarius man comes alive when Pisces energies are strong. Perhaps play some Marvin Gaye or soulful tunes that will linger in his mind when the night's over… Also, remember that 'mind sex' doesn't have to lead to the physical act. 
You can take his breath away through your intelligence and capacity for complete merging on the subtle planes. Life is multi-dimensional, so be multidimensional! Portray yourself as having layers and being aware of the spiritual and astral planes of existence. Many Aquarius' are familiar with tantra and tantric sex… Something to bear in mind for later!
Read next: Seducing An Aquarius Man With Words – 5 Hot Tips
Final Thoughts And Key Astrological Transits
February is an empowering and positive month with lots of great Astrology. There's a beautiful blend of air, earth, and water energies with lots of lunar energy in fire signs. Saturday the 6th and Sunday the 7th is a weekend to watch out for, as the Moon is in fiery and harmonious Sagittarius until Sunday evening. The New Moon in his own sign, Aquarius, on the 11th brings magnificent opportunities for connection and creating a lasting bond.
You should make the most of the vibrancy and sparks flying to make a move! Single Aquarius' are very much open to love, romance, and play during their season. Combine romance and moments of emotional feeling and depth with lots of light-hearted and electric energy for the best success. Expand your understanding of this guy with the Aquarius man secrets!
And let me know which of these tips you found most helpful to score your Aquarius guy. The comments are totally anonymous!
Wishing you love and light on your journey.
Your friend and Relationship Astrologer,
Anna Kovach
---
---