Aquarius is on high alert this April. Aries season activates his need for fun and excitement, intellectual stimulation, and conversation. But it also enhances his altruistic, empathic side. He will be thinking a lot more about the world at large and collective themes. What's going in the world? Who is suffering right now, and why? What I can do to help? These are three main questions on his mind. So, there are a few things you should know to gain his trust and attention.
How To Attract An Aquarius Man In April 2021
1. Show Him You're Loyal
Firstly, did you notice how we used the word "trust?" Despite being one of the most, if not the most emotionally aloof Zodiac sign, Aquarius is incredibly loyal. He is trustworthy. Friends, family, and people who know him know he can be trusted. He is an excellent friend and partner in crime, so it's important that you show a softer, more empathic and graceful side to you.
Let him know that you have a warm heart and are compassionate. You don't need to be a strict vegan or devote your life to selfless acts to be compassionate (although it helps!). No, all you need to do is show him that you care, that you're capable of sufficient or balanced acts of kindness and charity. You can "do your part," in other words. 
Practically, this means forming a connection with some aspect of altruistic self-awareness as the foundation. It was mentioned in a previous month that Aquarius is very much open to a power couple type of connection, being a dynamic duo – with a shared sense of mission…
Now is the perfect time to shine from your heart and soul. Trustworthiness apples to both the physical and "subtle" planes… mental/psychological, emotional, and even spiritual bodies and connections. Incorporating a holistic approach to getting to know this guy is what will gain his attention and respect, this April.
2. Don't Be Shy
Don't be shy to express yourself either. Unlike other star signs, Aquarius is happy to hear some strong opinions and bold statements. Sharing your viewpoints and perspectives, or beliefs and ideologies, will make you be seen as someone who can hold their own and stand your ground. 
The Aquarius man is masculine in nature (as air is a masculine, positive quality). He's more extroverted than introvert, and is dominant and active as opposed to passive. Being bold and courageous will instantly make him think, "damn, this woman knows how to speak her truth!"
It's sexy, and not only is it sexy but it also pulls on his emotional and chemistry-seeking heart strings. He will believe you're so self-assertive yet equally compassionate that you'd be happy to follow him halfway across the world to volunteer with animals or children. Remember that Aquarius is deeply altruistic, compassionate, and kind – he believes in the power of the human spirit and humankind. 
Anything that may sound controversial or quite strong, including idealistic beliefs – opinions rooted in "vision" and a "better way," speak it freely. Don't be shy or reserved. Whatever you do, don't give into fear of being misperceived or judged, persecuted or put down. The Aquarius man is looking for a compassionate, brave rainbow warrior dress! Ok, maybe that's a bit extreme, however he is fine with "conspiracy" and thinking outside the box. 
Lose the box, in fact. Create a circle.
3. Speak Consciously & Intentionally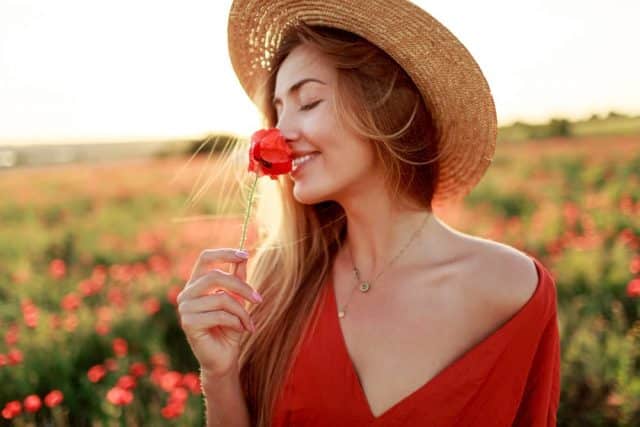 But, don't go babbling incoherently or without intention. This is a big no-no. There's a huge difference between speaking your truth and sharing your views, and acting like a jerk! Stupidity and incompetence can slip through quite easily in Aries season, which lasts until the 19th.
Aries is known to be impulsive, impatient, selfish and egotistical. These are their worst or "shadow" tendencies. This means their need to be number one, always right, and shine in the spotlight can make them either blab on like word vomit that can't stop coming out, or allow their ego to give into narcissistic and self-centered ways. 
We're most likely to embody the characteristics of the ruling season, regardless of our own Sun signs, so be mindful of this. Speak with clarity and take it slow if you need to. Although the Aquarius man won't let on, he actually appreciates people who take their time with conversations that matter. If you're trying to say anything with meaning it's okay to come across a bit slower than lose his interest. This man is reflective and contemplative as well, therefore this is amplified.
In other words, don't be like fiery and somewhat aggressive Aries! Seek connection on a deeper, more meaningful and deliberate level. Be mindful of your communication style, words spoken and tone of voice, first and foremost…
4. Become The Change You Wish To See
In spite of the masculine and extroverted Aries energy lasting most of the month, Aquarius likes peace and serenity. They have extremely active, inventive and creative minds, yet they equally enjoy reading, study, down-time, relaxation, contemplation, and introspection. Aquarius enjoys pondering life's mysteries and deeper meanings. 
The Aquarius man loves to use his mind, and this involves connecting to his psyche and innermost self: thinking, contemplating, scrutinizing, and sparking his imagination and logical left brain. Be the change you wish to see, be peaceful and serene with wisdom flowing out of your cells. Radiate self-knowledge, understanding and maturity. Mature people are peaceful as they have balanced the many different layers of themselves. 
He will really appreciate a reflective and emotionally balanced, spiritually insightful, woman this month. It is like a breath of fresh air – and you know how much he loves air! Visualize nature's breeze or a calm and ancient tree, or the sea when the waves are still glistening the sun's light. If you want a harmonious and joyous relationship without the toxicity, start by forming your relationship on the basis of a Zen-like, wise vibe. 
5. Hold Him Accountable – To An Extent!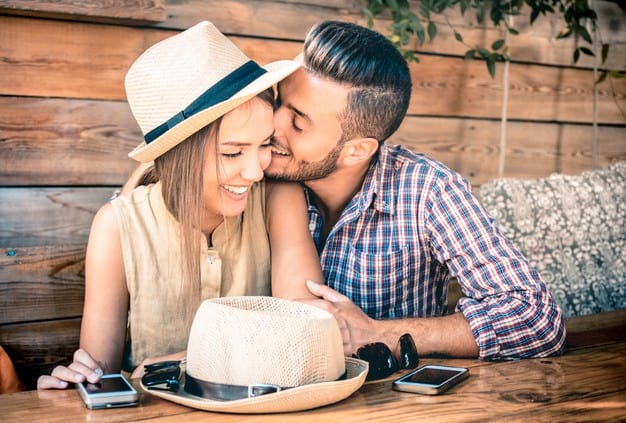 Finally, it is no secret that the Aquarius sign is emotionally detached and aloof. They shy or scare away from their emotions, and this makes them lack self-responsibility at times. 
If you really want to make yourself stand out and secure interest, hold him accountable. Even if you sense he's getting "a little" annoyed and irritated, don't let him shrink away from his true self or feelings. Emotions are really important… They provide a foundation for authentic connection, and for our own talents, gifts and paths to shine. 
Thus, don't be scared to be a tad pushy. Try to bring the best out of him when you sense him backing away or becoming mousey. You know he's got so much to share, from inspiration to wisdom, and interesting perspectives to awesome theories (not to mention past experiences of travel and success). 
Holding someone accountable means not letting them back down and step out of the light. There's no room for shadow repression or self-denial when the Sun is shining in Aries…
Just remember that it is human nature to get annoyed and triggered when people don't respect our boundaries. Keep stirring it up with your intuition activated. He may be a cerebral air sign but this doesn't mean he should succumb to his follies.
Read next: 3 Texts That Make an Aquarius Man's Heart Melt
Final Thoughts And Key Astrological Transits
Aries season blends well with Aquarius, and these two are considered soulmates in Astrology. They are very compatible which implies he is feeling more relaxed and content to be himself.  
There's a New Moon in fiery and self-assured Aries on the 12th, so independence will be highlighted. Be mindful of his naturally independent and freedom-loving nature, as he's looking for a best friend in addition to a lover. 
You can read up on the Aquarius man secrets for full comprehension into this intriguing man! 
Wishing you light, love, and all the luck in the Universe on your journey!
Your friend and Relationship Astrologer,
Anna Kovach
---
---