Have you started dating or finding interest in an Aquarius who seems to be extra empathetic or emotional? If he's an Aquarius man with Pisces rising, he's bound to feel things more deeply. Keep reading to find out what this unique blend may be like.
Mysterious Guy
Aquarius is normally somewhat straightforward with who he is. With Pisces rising though; he maintains a bit of mystery that will be hard to figure out. He, on the other hand, is proficient with reading others.
It wouldn't be at all surprising for the Aquarius/Pisces rising guy to be a bit psychic and work in the New Age industry doing readings or holistic healing. Aquarius is already a humanitarian so this is a fitting type of career for him.
This guy is more in touch with his feelings than the standard Aquarius. He's more inclined to open up and talk about how he feels. This is a good thing really. It helps himself and helps clear up the confusion.
Whereas many Aquarius men don't want to talk about what they're feeling, this guy may open up and reveal things that allow him to be a bit more understood. It also means he may not hold back if he's feeling something toward someone.
This can go either way really. He could lose his cool and tell someone off or he could dive into a relationship too quickly because he feels good at the time. So he has to be especially careful.
As long as he allows the Aquarius to take charge when it's proper; he'll be just fine. He likes to maintain honor and being trustworthy to others. He's greatly sympathetic and cares about other people's feelings.
When it comes down to it; he won't appear to be your typical Aquarius. He'll appear to be a bit of an enigma when really he sort of wears his heart on his sleeve. It just seems too good to be true sometimes.
His Depth in Relationships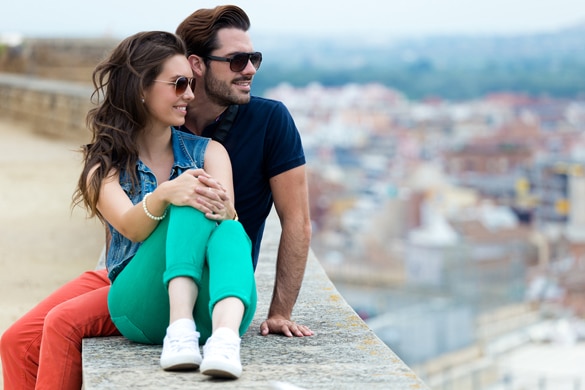 When this man gets involved with someone; he actually gives it his all. He'll do his best to be totally honest and not hide anything from the woman he loves. If he isn't yet in love, he'll still be honorable by speaking truth.
He is likely drawn to a mystical type of women. Since he himself is a bit mystical; he feels more camaraderie or connection with a woman who is similar to himself. You are likely to find him at a mystic fest or operating a business in healing or readings.
Don't be surprised if you go to a psychic fair or something similar and bump into him doing palm readings. Seriously though, he really loves this sort of stuff and if you are as well, he'll eat it up.
Learn to Accept Him
If you aren't really on the mystical side, it may be ok if you can accept that he is. Being on the more religious side may be a bit of a turn off to him. However, if it's closely tied to spirituality; he may be able to work with it.
Once he commits himself to someone, he'll do what he has to in order to make it work. He will open up and communicate provided he has a partner that will do the same.
Sexually speaking, he's highly passionate and romantic. He'll knock the woman he loves socks off. Even if he's only having a one night fling (it is possible); he'll treat that woman like she's the only one on the planet.
The problem is, he had better be upfront with his intention. If all he wants is sex, he had better tell her. Of course, you ladies had better also be upfront with your own intention.
He is after all, still an Aquarius. Pisces is a bit on the promiscuous side so he enhances this in the Aquarius mixture. Yes, they can actually cheat, if they think things aren't going well with the partner they're with.
Whenever you get involved with the Aquarius/Pisces rising guy; just tell him what you want or what you do not want. He will do the same and you'll be able to quickly assess if it's just sex or if there is more.
He will be honest with you and he will respect what you decide. Many women just don't like to be upfront about this as it's an uncomfortable topic. It will help her avoid heartache and misunderstanding.
He is very sexual and has an appetite. Pisces makes him want more and more. When you're honest with what you want with him, if he's into you, he'll do what it is that you desire.
An Aquarius Dreamer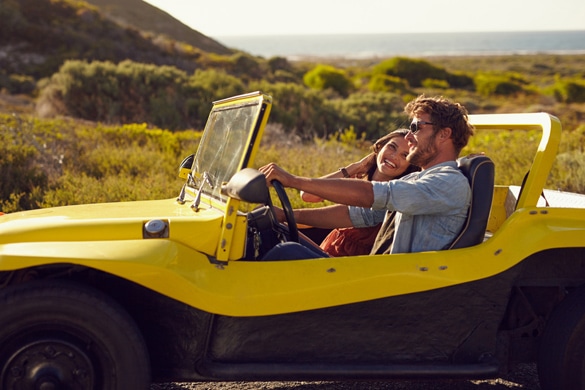 Aquarius is typically very practical, Pisces isn't. This can cause some inner conflict for this guy at times. He can get caught up in dreaming about what his future could be like but then doesn't do anything to get there.
An Aquarius guy has to learn how to motivate himself to get out of dream mode and start taking action to realize his goals and achieve the best he can in life. He may need a partner that can help compliment this for him.
This guy really doesn't like the mundane things in life. He has to have a partner that stimulates him to take responsibility where it's needed. Aquarius is normally good about it but sometimes Pisces talks him into being irresponsible.
He definitely needs direction and probably would do well with a partner (business or romantic) that can help him to grasp the reality of the importance of paying bills on time.
This is why getting involved in work that is centered on spirituality or mysticism is probably very fitting for him. He understands it, he loves it, and he can easily dedicate his passion into it.
When they say "dawning of the age of Aquarius", it really makes you wonder if they're referring to an Aquarius with Pisces rising.
Conclusion
Are you in a relationship with an Aquarius man with Pisces rising? What's he like?
Share your story (or situation) with our community in the comment section below (don't worry, it's anonymous).
Wishing you all the luck of the universe
Your friend and Relationship Astrologer,
Anna Kovach
---
---