The Aquarius man's focus will be on some family and legacy matters during the month of September. He will witness and experience some unexplainable events and emotions during the beginning of autumn.
Nothing is ever what it seems with Aquarians, so although September might feel challenging and heavy to him, he will find a way to stay above the water. And in the end, he will ride the wave that Universe has in store for him. 
This month, the Aquarius man's focus will be on his family and friends. There are going to be a lot of karmic events and encounters that he will manage to turn to his favor. As for the romance, someone from abroad, or someone who's from outside the area will pique the Aquarius man's interest. 
Many prominent opportunities will come for him to meet and greet someone who comes from a totally different background than his. The month of September is certainly anything but ordinary for the Aquarius guy. 
If you're interested to find out more about this, and all of the happenings waiting for him, then by all means scroll down darling, and dive right in!
October Vibes Are Coming Early
At the beginning of September, Uranus trines the Virgo Sun and it brings some very interesting and positive news about an inheritance. It also shines a light on Aquarius' deeper feelings, wants, and emotional needs. 
As Uranus trines Mars, it will prompt the Aquarius man to do something productive with the inherited money or property. He'll dedicate his time during this transit to elevating himself and quite possibly to seeing a therapist in order to sort some of his inner turmoil. I say kudos to Aquarius – they are a different breed, after all. 
Uranus really does make a lot of intense aspects during the first quarter of the month, so his focus will be on battling his fears, losing weight, and sorting out karmic dues with family and his own health. 
Uranus, Aquarius' ruler, is in Retrograde, and it has been for some time now. Currently, it resides in Taurus where it doesn't feel so good… Thus, it has been changing Aquarius' core beliefs and family structure from the inside for some time now. 
Despite it all, the Moon in his 6th house will fuel his daily activities with creativity and colorful emotions. He'll also receive some good news from abroad and this will lead to him developing emotional ties to someone foreign.
It's Time For Family Matters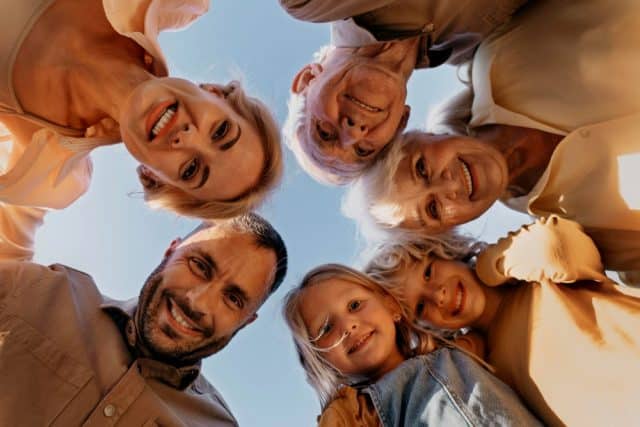 This New Moon occurring on the 6th of September will make a trine to Uranus, and this will bring forth family inheritance into focus, occult topics, and hidden matters that need resolving. 
The Aquarius man will be like a detective during this transit, and he'll dedicate his intellectual and emotional abilities to finding the truth and discovering the deeper layer of the fabric of reality. 
Since Uranus is Rx and it also trines the Sun, Aquarius will have to deal with the revelation of some family secrets, this also marks the beginning of a new cycle for Aquarius and his suppressed emotions are revealed. He'll have his hands full with dealing with the new information that came to light, and with his own inner workings. 
This will be a positive period for setting the intention concerning his job, he will be free to express his creativity and emotions through his work. If you want to catch his attention during this time, ask him out to do something innovative yet emotional. 
A date that includes any form of art (making), museums, galleries, or simply watching some documentaries together about the brilliance of artistic prodigies of the past, can all be an excellent way to stir your Aquarius man's emotions. 
Friends Are Worth More Than Gold
Around the middle of the month, Aquarius will feel the need to melt within their friend group. He wants to feel like he belongs, he wants to deal with his friends' lives and problems for a change, and avoid his own. He desires to be of use to those he cares about. Plus, he's feeling quite social, but he doesn't want to be overburdened with one-on-one energies. 
This is why he'll go to an organized gathering, or he will organize a D'n'D session at his home, or at his favorite place that happens to be open during this pandemic. 
There, he'll act as a wise counselor for his followers, but in reality, he'll be the one who'll receive very wise and good advice that will help him with his family matters and possible home drama. 
If you cannot wait to spend time with him, organize an interesting date in nature, invite him to do something unusual, and don't call it a 'date.' Make it sound like a casual outing of like-minded souls who share mutual interests of the unusual and divine. Everyone badmouths Sagittarius for being uncatchable, but obviously, people don't know the real nature of Aquarius…
The Tower Crumbles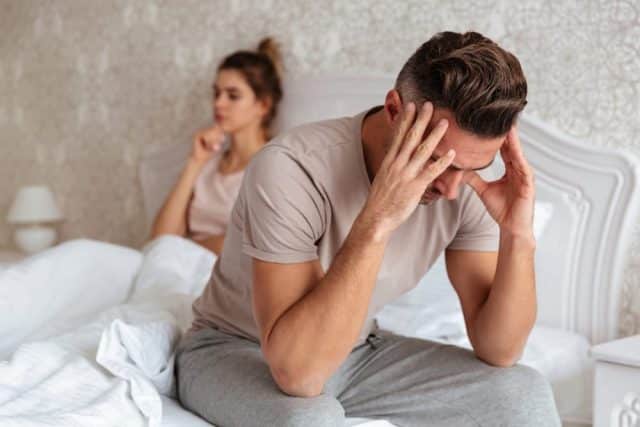 It's the 20th of September and the Full Moon is upon us! Ominous news for Aquarius. Uranus makes an opposition with Scorpio Venus on her "scorched path," and this brings conflict with a female colleague to the surface, which in turn, triggers family matters, drama, and trauma for the Aquarius man. 
Uranus also squares Rx Saturn and this puts additional strain on his psyche, as he realizes his own fears and phobias connected with emotions, emotional attachment and dedicated relationship formats. He has a lot of healing to do, and he receives serious homework from his therapist. 
The Full Moon also conjuncts Rx Neptune in his 2nd house of income, and this leads to loss of money, poor management of finances, foul mood, idealization of a love interest (or a partner), and body dysmorphia. Not very fun times for your Aqua man.
It's needless to say that he will suffer from insomnia, and all in all, a foul mood. He might be unreachable during these dates, but fret not, it's really not you, it's him, and he needs the time and space to sort out through his mess. 
After The Fall Comes The Rebirth
At the end of the month, the Aquarius man will experience positive development in a relationship. There will be good luck in love in store for him. He did a lot of work on himself during September, and how the time has come for him to reap some rewards. 
Aquarius man will experience a conflict with a female family member, and the strewn out relations will intensify. It's like no matter what, he can't catch a break when it comes to karmic triggers and healing of the inner child. 
Through the square-off between Uranus and Saturn, Aquarius man will have his core beliefs shaken and his foundation that he's carefully built around his childhood trauma up to this point in his life will crumble. 
He has to prepare for some serious transformations and healing. It's not going to be easy, but if no one else can do it instead of him. What you can do is be there to listen to him and to be attentive towards his feelings. But don't get involved too much, this is his burden to bear and no one else's.
Read next: 10 Aquarius Men That We Just Can't Stop Loving!
What Karma Giveth, Karma Taketh Away…
This is not the best month for romance for Aquarius dominant men. There's a lot of healing and inner work to be done. 
There are some romantic transits that can bring momentary relief, but in the long run, Aquarius man has to dig deep and do serious soul-searching during this month. 
Nothing lasts forever, so his stars might smile on him in October, no one is having the time of their lives right now, but that's the beauty of it – only after we've known fall and suffering will we recognize the full extent of blessings and fortune. 
Are you looking for more ways to make your Aquarius man your forever love? Or do you feel like there are still some bumps in the road with your Aquarius guy? I've still got a few spots left for my VIP consultation where I can answer all your personal questions in love and life. Check it out right here.
All the love and happiness in the world.
Your friend and Relationship Astrologer,
Anna Kovach
---
---