Welcome ladies, and prepare yourself for the information ahead… The month of October will be a big turning point in Aquarius man's life. Major changes are in store for him during this month, and he'll be more active than usual, both outward and inward. 
The New Moon will pose a challenge, not in a negative way but in a positive way, as he will be forced to change and move. He'll have an opportunity to make all of the changes in his life that he's dreamed of, he might just need a 'little nudge out of the door,' we will see…
The Full Moon will be a big influence on his mouth and his heart. It will seem as if his heart has finally aligned with his tongue and he'll say what he feels. This transit can turn out to be quite intense and courage-testing, but all in good time. 
The end of the month will throw him in a more pensive, closed-off manner. Aspects are such that he'll be forced to mull things over in his head and search his heart about his further career growth and development. He'll be most faithful to his own aspirations and dreams. 
If you want to find out more about what October brings to Aquarius man, then by all means, do keep on reading and see for yourself what you can expect!
Lost In Thought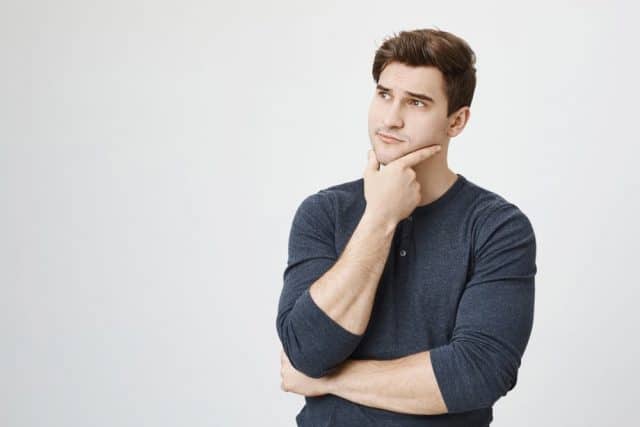 The beginning of the month finds the Aquarius man in opposition with himself. He is faced with lessons from the past, and there's a possible reappearance of the past lover and reopening of the emotional wounds that he thought were healed. 
The Aquarius man is known to struggle with his own emotions and understanding of them. He will be put on an emotional test during the first days of October. Some old topics will be the main thought on his mind, and even if he makes time for dating or spending time with his coworkers outside of work, he'll be absentminded. 
He will feel the strong need to date and spend fun time with his love interest or partner during this period, as his fifth house of pleasures is illuminated with Lilith and North Node, but that too will be colored with karmic energy and past lessons. 
The Aquarius man will be prone to texting rather than verbal communication, and he might find it easier to open up about what's bothering him and who's haunting his thoughts at the moment, in such a way. After all, Aquarius is the sign of the internet, futuristic living, and "sterile" emotional sharing. 
The atmosphere is neither glum nor cheery; it's somewhere in between. And that's perfectly normal, or expected, when we have retrograde Saturn, Uranus, and North Node at play. These are strong influences of the past that the Aquarius man is experiencing on his skin. He should be more pensive during these days in order to fully close the chapter on what should remain in the past. 
A Flip Of The Switch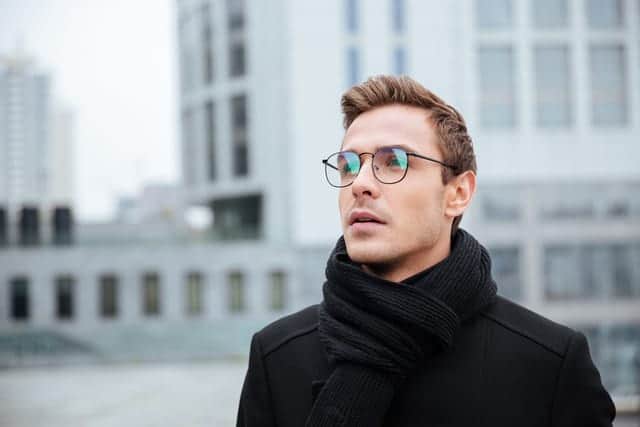 The New Moon will see that your Aquarius man relocates to a new home, a new job, or change professional position, as the New Moon stellium will illuminate his ninth house that carries Sagittarian energy. He will most likely begin something new – something connected with either his romantic partnerships or education. 
His words will have a strong impact during this period, especially if he's a teacher, a professor, or some kind of a verbal influence on others. There's a chance for misinterpretation and miscommunication as Mercury is going to be in retrograde during the New Moon, but it will bring him mostly good things. 
He will probably receive some good news and see positive changes happening to him. It's possible that he'll experience some form of travel during this New Moon, and that he will begin to see some things from an entirely different perspective than before. 
This New Moon will be the time of exponential growth for the Aquarius man, and that includes his romantic life, too. Going together on art exhibitions, enjoying eloquent conversations that cover esthetical topics, or simply watching movies that correspond to Libra energy together (like Devil's Advocate) are excellent ideas for dates during this transit. 
The Seeds Are Sprouting
Although the Full Moon causes insomnia in most people, the Aquarius man is used to being a night owl, thus he will use these energies to the fullest. Jupiter and Saturn have turned direct in their planetary walk, and they both reside in his first house of self, meaning that things will begin working out for him again. 
Major changes that have been accumulating within his inner world while these two gas giants were in retrograde are now being expelled outward, into the "real" world, and he's seeing actual (positive) change on the mundane level. 
This Full Moon activates his third house of communication and short-distance travel, together with opposing forces from his ninth house, so whatever he changed and cultivated during the New Moon will see its first testing phase whether it actually works or not. 
What's more, even Mercury has turned direct, so whatever he struggled to say (properly) during the New Moon, he'll be able (maybe even inspired) to say it out loud during the Full Moon. 
The Aries Moon propels honesty, directness, and bluntness, especially when emotions are concerned, so, as his love interest or partner, be prepared to hear exactly how he feels about you, and what he wants from you. 
This Full Moon is a good moment for stimulating dates that will take you out of your comfort zone, and the Aquarius man will be inspired by your show of courage, so he might even suggest some big relationship changes during this time. These changes might turn out great for both of you. 
Read next: 5 Things To Know Before Dating And Falling For An Aquarius Man (Good, Bad & Ugly)
Light The Fire
The end of the month will bring a change of mental scenery for the Aquarius man. He'll be faced with some career or work-related themes, and he'll have to "clean out" his aspiration closet. Both the Sun and Mars will move to reside in the sign of Scorpio, and Venus will be in positive Sagittarius. 
This means, transformations at work and in his career field. He'll have to use the ideas and plans he had during the New Moon and implement them at work. His focus will be on himself and his advancement in the professional sphere. 
He'll feel very strongly about his aspirations right now, and he'll even come to realize some of his more conflicting emotions that are tied to his own success, so he'll close down a bit, withdraw into his own world. 
And this will seem that it's happening just as he managed to open up a bit more during the Full Moon. But don't despair, all of us go through ups and downs, so it's just a matter of time before he's back to his regular self. 
Are you looking for more ways to make your Aquarius man your forever love? Or do you feel like there are still some bumps in the road with your Aquarius guy? I've still got a few spots left for my VIP consultation where I can answer all your personal questions in love and life. Check it out right here.
All the love and happiness in the world.
Your friend and Relationship Astrologer,
Anna Kovach
---
---