Keen to get your Aquarius crush to ask you out on a date? This is the kind of guy that blows hot and cold, so it's never easy to tell if he's into you as a friend or as a lover. His mysterious ways can be puzzling, so how can you make sure he notices you as more than just a buddy? Here are a few tips:
No one ever wants to be that girl who chases after a guy. Never mind being unattractive, it just doesn't make you feel sexy or desired, right? So, we've got to come up with a few ways to draw his attention onto you and get him to start thinking about a hot date with yours truly! 
The honest truth is that Aquarius men tend to be a bit distant, aloof and spacey. He may see you as he best buddies, but perhaps not always as a love interest. Hot dates are not always what's on the typical Aquarius man's mind when he hangs out with you – believe it or not! 
This is because he values friendship before love. He would prefer that he gets to know you as a companion before he gets to know you as a lover. So that's tip number one – treat him like a (flirty) friend, ladies!  
And, if you really want him to chase, simply follow some (or all!) of these tips below, gathered from my years of experience as a Relationship Astrologer and get to know the Aquarius man's ways: 
7 Ways To Get An Aquarius Man To Ask You Out On A Date
1. Act Like A Good Friend
If you want him to start thinking of you as a potential lover, ladies, you have to first be his friend. He's unwilling to show interest in someone with who he can't hang out with and do buddy-buddy things together. 
How do you act like a good friend? Well, you can be there for him, send him super-casual messages to ask him about his day, or make a joke. Act like you would around your own best friend, with just a touch of flirting thrown is, so he does get the message. 
The more you do this, the more he will warm up to you, until the moment he asks you if you want to "hang out" (which, in Aquarius language, is a date!). 
2. Don't Make It A Thing
Aquarius men are generally not romantic or sappy. In fact, romance and mushiness turn them right off. Suggesting things like a sunset walk on the beach or roses at a restaurant will just make him want to run in the opposite direction! 
Don't make it a thing to go on a date. Don't make it a drama, and keep it as chilled out and easy-going as possible. If he feels pressure, or like he's being pushed into it, he will resist. He's one of the most obstinate signs in the Zodiac, and so cannot be cajoled too much. 
The romance can, and will come later. But in the beginning, it needs to be very much on the down-low, and an open mind will appeal the most to him. Keep it casual. This is the best way to win an Aquarius man's heart and have him start thinking about a date with you. 
3. Suggest Something Unique
Aquarius is one of the most unique signs in the entire Zodiac! He likes things to be different, from his choice of music, his profession, and his partners. This love for the unconventional follows right through into his ideal date. 
For example, dinner at a well-known restaurant or watching the latest movie will the most boring thing in the world to him. But, visiting the local planetarium or enjoying an outdoor festival together will appeal to him like nothing else! 
You don't have to be the one to actually ask him out. You may simply bring up in conversation one day that you've been to such and such a place and it was awesome. Or ask him if he's heard that such and such a band is playing as a certain place. 
There are many ways and means to drop the hint, and get his engines going. Once he knows that you're also keen for something different, he should make a move in no time! 
4. Hang Out With Friends First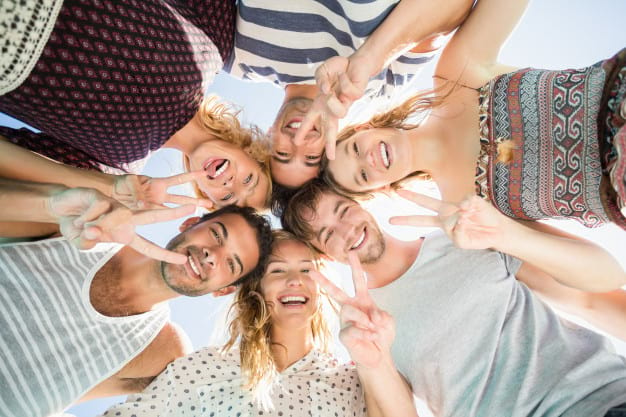 One of the best ways to get an Aquarius man to ask you out in a date is by making friends with his friends first. That means hanging out with him and his buddies, or even including him with your friends. This way, he feels less awkward. 
You see, ladies, with Aquarius men, they tend to avoid close intimate interactions. It's easier to have friends around first, so that he can get to know you in this way. Once he feels more comfortable with you in a social setting, he's much more likely to be eager to get to know you, one to one. 
5. Play Hard To Get
Aquarius plays it cool and calm. He hates over-the-top displays of passion and eagerness. To him, that just looks desperate. Playing it hard to get will have him wondering more about you, and pique his interest. 
Plus, it'll make him feel like you are independent and able to look after yourself properly. And there's nothing quite as attractive to the Aquarius guy as a woman who is self-sufficient and doesn't need him in her life. When he feels like you won't suffocate him, he wants you that much more! 
Of course, you still need to flirt. Don't play it so cool that he starts to think that think he's been friend-zoned! 
6. Make Him Laugh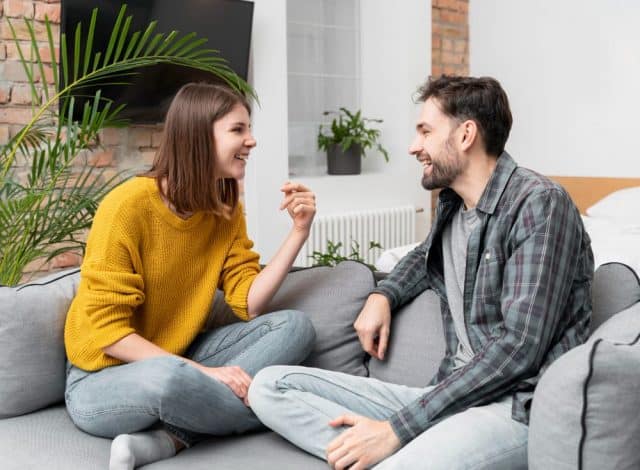 If an Aquarius man finds you funny, he's definitely going to want to spend more time with you, getting to know who you really are! He loves, loves, loves wit and humor, especially slightly offbeat, quirky humor. 
Not all women are fun, though, so you don't necessarily have to be a comedian. But, if you get to know his special brand of funny, then perhaps you can send him jokes, memes and videos that will make him think you really "get" him. Asking you on a date should shortly follow! 
Read next: 7 Secret Ways an Aquarius Man Expresses Love
7. Engage His Mind
Finally, ladies, just show him how smart you are. Engage his mind, connect with him mentally and the rest should follow with ease. Aquarius men don't care as much as others about the physical connection or chemistry. He wants to feel like you are on the same wavelength. 
Talk, talk, and talk some more. Laugh, share ideas, and be open-minded. Send cute texts, reveal, your education and allow yourself to use all your biggest words! Share your philosophies of life and your ideas. You'll find that all he wants to do is be with you! 
So – have you ever dated an Aquarius man before, or are you dating one now?  What did you do to get him to ask you out on a date?  I love hearing your stories – and they're completely anonymous! 
And now that you have the tools to win over this mysterious air sign, you've got to take my free compatibility quiz. Find out if you and your Aquarius are a perfect match! Take the quiz here.
Your friend and Relationship Astrologer,
Anna Kovach
---
---