Are you dating or seeing an Aquarius man that seems to be creating uncomfortable vibes for you regarding an ex of his? Perhaps you're concerned if he maybe wants her back. Here are some things you need to know about obvious signs your Aquarius man still has feelings for his ex.
Brutal Truth
A quality trait of the Aquarius man is his ability, to tell the truth. Sometimes he says it in a way that just feels hurtful. He doesn't mean to be but he's of the belief system of "don't ask if you don't want the truth".
He and Sagittarius both share this quality. Both will tell you the truth if you ask them though Aquarius man may not ante it up unless you ask. So if you want to know what is going on with him, ask him.
He will tell you the absolute truth about it even if it's something you don't like. He doesn't believe in sugar coating anything. He figures that if you ask, you're willing to hear what he has to say.
That being said, if you feel he's harboring feelings for his ex, ask him if he does. He'll tell you the unadulterated truth. If you aren't ready to hear the truth, though, you may not want to ask.
It's best to ask him for what he is really thinking or feeling instead of worrying about it or speculating. It's likely that your speculation isn't correct. Find your inner strength, step up, and ask him if he still has feelings for his ex or if he wants her back.
He will tell you exactly how he feels, what he wants, and what his plan is. Hopefully, his plan is to further things with you. You've got to find out though instead of worrying yourself needlessly.
Why You May Be Concerned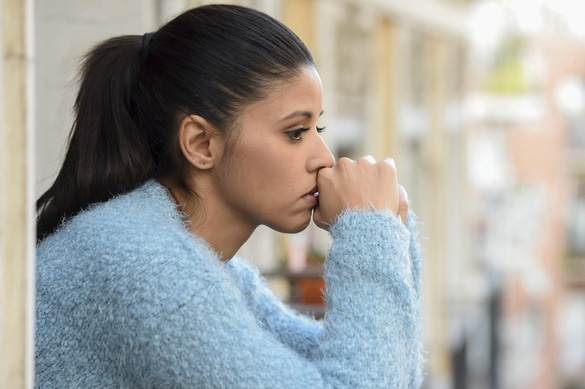 It's possible that you're thinking the wrong thing because you really don't understand your Aquarius man. He's friendly with just about everyone and it doesn't matter if it's an ex or a new friend.
If you see or hear him being pleasant with an ex, you may confuse this with the feeling he maybe wants her back. Again, you need to just go ahead and ask him instead of assuming anything.
Aquarius man will be nice to his ex, provided she isn't a total lunatic or hurt him really badly. Aquarius guy will forgive but it doesn't mean that he'll ever forget. In fact, he keeps good records in his mind about any past sleights or hurts.
Watching him talk or seeing comments he makes on social media may make you think he wants more than what he actually does. Don't ever assume anything with your Aquarius man.
Look for other red flags other than him being nice or sweet to his ex. His kindness is authentic because he's just a nice guy typically. He isn't when someone pisses him off or hurts him but that's a pretty normal reaction.
Other Things to Look Out For
You're going to need to look for red flags that add up if you believe your Aquarius boyfriend/husband desires his ex. If he suddenly starts talking about his ex a bunch, there may be something to it.
It's normal for anyone to talk about their ex in conversation but not to a point where you start to feel uncomfortable. Too much mentioning of the ex may indicate that there is something still there.
When this happens and you feel he's breached your boundary of what is ok, ask him why he's talking about her so much. It's likely he won't even realize that he's doing that and will apologize.
However, he may also tell you that he still cares for her and is wondering if she still has feelings for him. Remember how I told you that they tell the truth once a subject is brought up right? This is one of those things you probably don't want to hear but need to.
It's possible he has feelings for his ex but doesn't necessarily want to ruin what he has with you in order to get back together with her. He remembers there is a reason that she IS an ex.
It's also likely that he'll remember why he's with you and if he loves you, you have nothing to worry about. There is one more thing you should pay attention to if you're really worried.
In the event that he starts hooking up with her to hang out or runs to help his damsel in distress, he may actually still have very deep-seated feelings. Helping her once is no big deal. However, helping her every time she calls him is too much.
You will need to address this with him and tell him it makes you really uncomfortable. Remind him that she is NOT his responsibility. He should be helping take care of you, not her.
The Total Scenario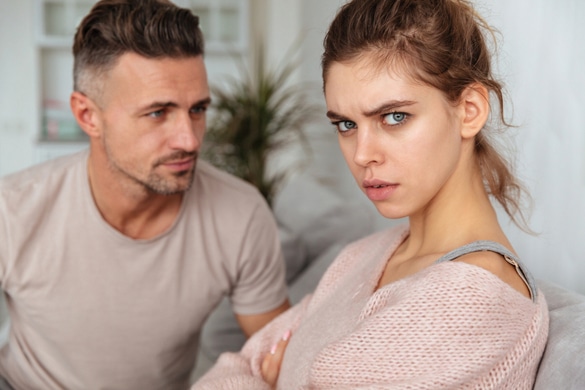 Aquarius man isn't likely to go back to his ex while he's with you. The only real reason he would do that is if your relationship isn't strong and isn't moving anywhere.
If his love for her is stronger than what he feels for you then there may be a reason to worry. If Aquarius man still has feelings for his ex, he will most likely be honest. Talking to him will give you some very clear answers and some sort of direction from him.
Open up and communicate with your Aquarius guy. It won't always be easy to hear what he has to say but it's better to know than to not know right? Brace yourself and know that when you ask him, he will tell you.
Conclusion
You may want to work yourself up to the point of bravery that will allow you to hear what he has to say. The best thing to do with your Aquarius guy is to keep communication open. This will alleviate any suspicion or worry about the future. Click here for more information.
Share your story (or situation) with our community in the comment section below (don't worry, it's anonymous).
How do you know if your Aquarius man still had feelings for his ex? 
Wishing you all the luck of the universe
Your friend and Relationship Astrologer,
Anna Kovach
---
---