So you've lost your Aquarius' heart, and you need to get it back. Everything you need to know about how to get your man back is here and in the stars.
It's all about why things happened, and how you can get him back without seeming too clingy. Keep reading and find out how to get an Aquarius man back.
The Reasons Why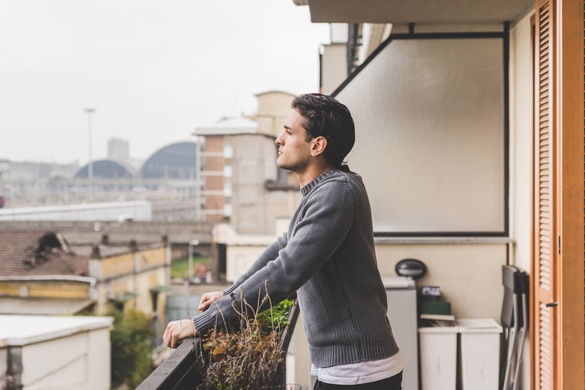 If you and your Aquarius man grow apart and you don't want it to, you have to work pretty hard to get him back. Aquarius men are a great catch, but it's easy to drift away from them.
Aquarius men are super distant people, and sometimes it can seem like it's your fault. It's probably not anyone's fault. Aquarians are extremely independent and like to be on their own most of the time. There's a long list of things you can do to upset your Aquarius man, so try not to be shocked if you grow distant.
Once you've realized that you potentially made the worst mistake of your life by leaving an Aquarius man, the only way to get him back is to converse.
Talk to each other about important things; make him feel like he's in control because if there's chaos in a situation, the Aquarius will stay away from it at all costs. Once you have his mind, you will also gain his heart. Keep the conversation alive and let him know why you want him back.
Do's and Don'ts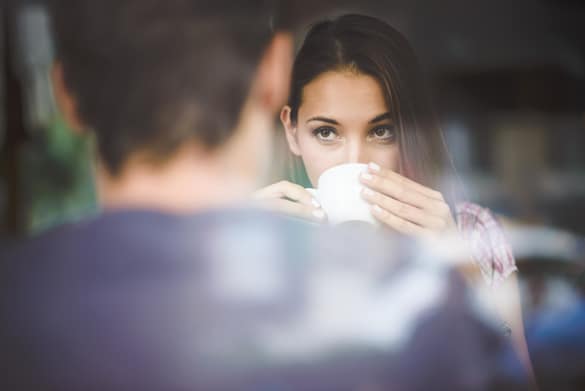 While you're conversing with him to try to win him back, just stimulate his mind. You don't have to be talking about physics or the existence of the human race, but just let him know that you're interested in the conversation, and show you care about the topic. Be passionate, and the conversation will be fulfilling.
Aquarius men usually leave when there's too much emotional drama around them, this is a big factor in the kind of relationships they have with people.
Aquarius men love spontaneous gestures, so do something exciting together. This will let your Aquarius man know that you are actually a fun person and you can have a good time with him.
One thing to steer clear from when trying to date, or trying to get back with, an Aquarius man is talking too far in the future. This can mean anything from dinner plans to marry. Aquarians don't typically like planning and scheduling their lives.
The one thing that will tip an Aquarius man off is talking about the future of your relationship too soon. Again, they don't like planning things too far in advance, and they are total commitment-phobes.
If you're planning a date with an old Aquarius flame, obviously do something you both like, but do something you know will make him ecstatic. If you get an Aquarius man in a good mood, there's not much he'll keep hidden from you. The more fun you have together, the closer you two will get.
Put it to the Test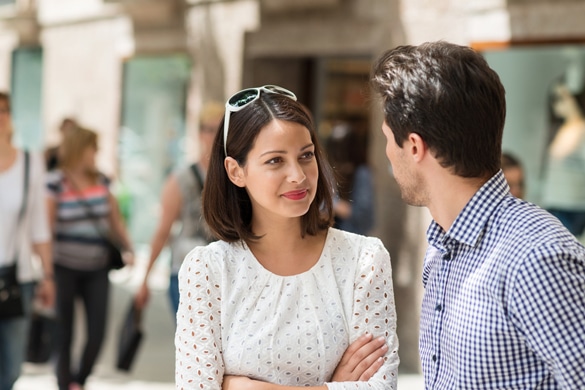 Of course, no two Aquarius men are totally identical, but the common ground they share is that you'll have to understand him and love what he loves.
Going deeper into their Astrological chart, you can find out more about them and how they act and feel. This will give you a better insight into who they really are, and you'll be able to see if you would want to be with a person like that.
To get back with an Aquarius man, both parties have to be willing, and for that to happen, they have to be in sync emotionally with each other.
Though Aquarians don't typically show how they're feeling most of the time, it's not to say that their hearts do not bruise and break.
They are the type of people you would give your heart to, and they will keep it safe on their own. They will protect you will all that they have if you both are willing.
Now that you know everything that can happen in a relationship with an Aquarius man, you're set to get him back. Your hearts together may break, bend, and shake, but you cannot stay away from each other.
Aquarius men are some of the best people you could ever be with, so if you just so happen to let one slip through your hands, this is how you can get them back to loving you.
Conclusion
Do you know how to get an Aquarius man back? Let me know!
Share your story (or situation) with our community in the comment section below (don't worry, it's anonymous).
Learn more about your Capricorn man by clicking here.
Learn more about your Aquarius man by clicking here.
Wishing you all the luck of the universe
Your friend and Relationship Astrologer,
Anna Kovach
---
---