If you're looking to be with someone who's seemingly perfect, you should try to find yourself an Aquarius man. Here are five reasons to date an Aquarius man: 
1. They're Exciting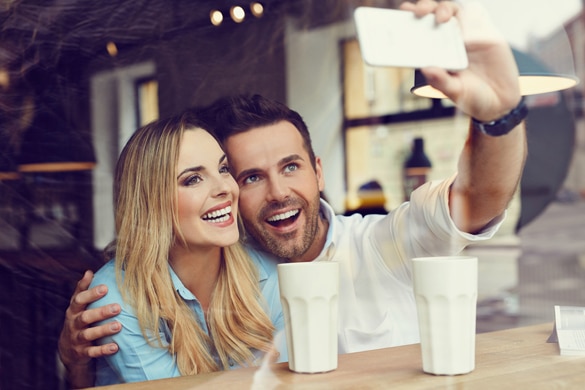 Aquarius men are some of the best people you could meet, and if you're lucky, date. Aquarians are exciting by nature, they're excited, they're excitable and exciting to be around.
When you're with an Aquarius man, something great is bound to happen. These men can entertain you in any situation, they are totally unpredictable and their beautiful mind will make for some great ideas and even greater memories for the two of you.
Being with an Aquarius man won't be hard, it will come easily to you and it will work out if you know how to act with him.
2. They're Thoughtful
Men who are under the sign of Aquarius are some of the most thoughtful people in the world. They are non-stop thinkers, and if he's really smitten with you, he'll be thinking of you always.
They're known to give and not take in relationships, so when you're feeling like you need some major attention, your Aquarius man will be by your side to save the day.
Aquarian men give amazing gifts, too. Because they are such deep thinkers, they will have had hours and hours to plan something beautiful for you. If he really likes you, or if you've happened to find one that is actually capable of long-term love, he will go the extra mile to impress you.
3. They're Adventurous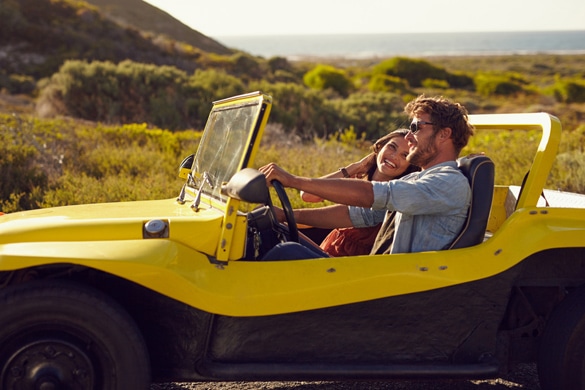 When people hear the word 'adventurous' to describe a man, they either think he's into rock climbing and going to exotic destinations or that he likes to get around and not hang onto one person for too long.
Both of these statements can be true for an Aquarius man. Though they are more likely to be traveling to Miami for the beaches, and the people on them. In relationships, as in life, Aquarius men love to try new things.
They're spontaneous and fueled by the thrill of life and what awaits them. If he's ready to go on an adventure with you, say yes and you will have some of the best times of your life.
4. They're Unpredictable
Some people love when men are predictable and they know what they're doing when they're doing it, and if you're one of those people, you might want to steer clear of an Aquarius man.
They are so mysterious and that hidden concept of them gets nearly everyone on board with what they're doing. They could be walking down the street aimlessly and see concert tickets for sale. He'd probably get some.
Aquarius men love doing new things at the drop of a hat. They don't want to wait for things to be given to them or presented in front of them. They want to create their own future now.
5. They're Devoted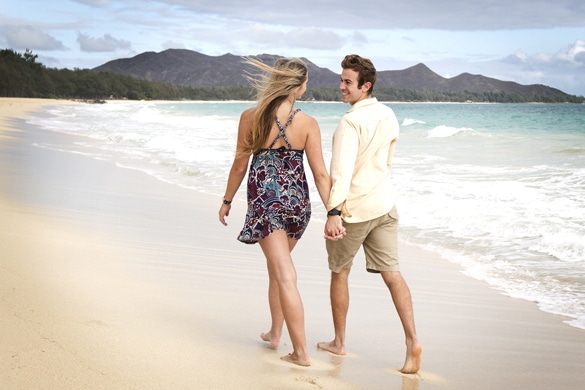 You might think that because Aquarius men are so outgoing and always looking to do something new that they might not want to stick around one person for a long time.
While some of that is true, there's always a part of a person who craves love and companionship. Aquarius men are not the type of men to leave you once you're in a committed relationship with you.
Unless you both know that it's not working out, he'll be happy when you two are together. It is pretty tricky finding a young Aquarius man that wants to settle down for a relationship, but if you're friends first, he'll get close to you and something may spark.
Once he realizes you two have a special connection, he'll do whatever he can to win you over and stay with you.
Everyone has their flaws, even the seemingly perfect Aquarius men, but their better qualities overpower those tiny flaws they may have.
Being with an Aquarius man would be one of the best things you could do in your entire life. They are exciting, thoughtful, adventurous, unpredictable, and devoted- what's not to love?
Conclusion
Do you know how to date an Aquarius man? Let me know!
Share your story (or situation) with our community in the comment section below (don't worry, it's anonymous).
Wishing you all the luck of the universe
Your friend and Relationship Astrologer,
Anna Kovach
---
---