Every month, the planets change signs and affect our relationships. Depending on the planetary movements, it may be tough to understand the needs and desires of the Aquarius man. But with my tips based on the monthly energy, you can draw the attention of an Aquarius man or improve your relationship with one in April 2020.
Attracting an Aquarius Man in April 2020
1. Don't Be Afraid to Take the Lead 
Whether he tells you or not, April 2020 is a month of increased socialization and mental activity for the Aquarius man and his relationships.
As a fixed air sign, the Aquarius man is naturally outgoing, original, and detached.
But with the transit Sun in Aries highlighting his third house of communication and self-learning, the Aquarius man may be more impatient and aggressive than usual.
In astrology, the Sun says a lot about what the Aquarius man wants to experience and achieve on an external level.
The Sun gives us valuable information about how other people see him, how he experiences life, how he expresses his personality, and what his current focus is at the moment.
If you want to keep this busy man on your radar this month, then you need to be assertive and take the lead.
During this period, he is most attracted to a woman who is inquisitive, versatile, and adaptable.
Although it may seem like he's not interested, chances are he is—it's just that this month's planetary energy increases his mental activities and daily chores, and they distract him from spending quality time with you.
But instead of complaining about it, take action.
If you know he's at work late and you want to see him, bring him dinner. If you want to go out and you know he doesn't have time to plan anything, make the reservations and pick him up yourself.
Find innovative solutions to your problems without stressing him out. This will draw him to you in April 2020.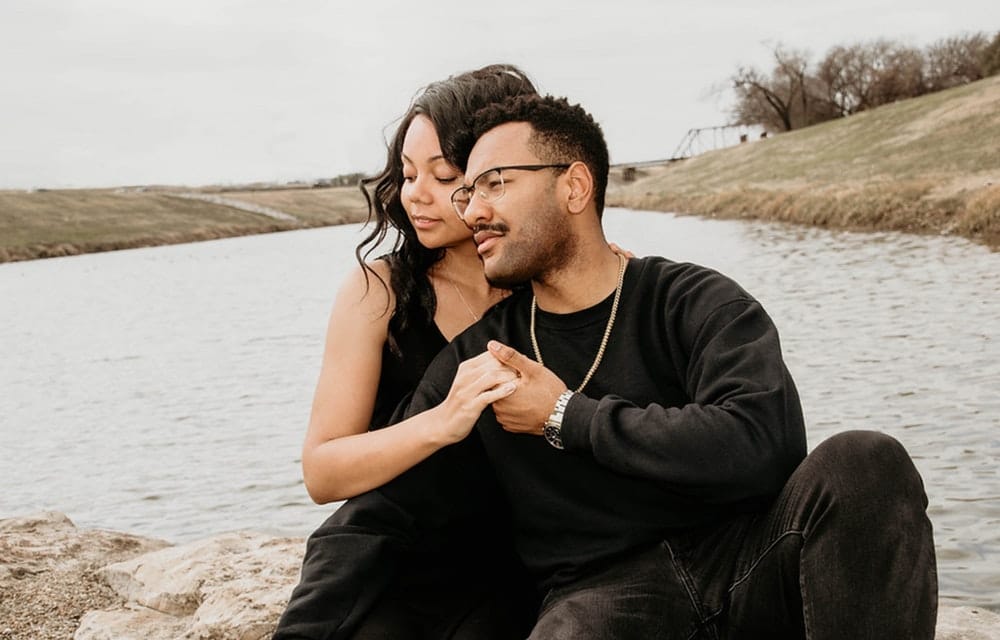 2. Keep Things Light and Airy 
With transit Venus in Gemini highlighting his fifth house of love affairs and romance, you may find the Aquarius man is more expressive and open in love and relationships.
In astrology, Venus says a lot about what the Aquarius man will want and need out of a relationship.
Venus tells us what he likes, the way he approaches relationships, the way he gives and receives affection, the type of woman he is attracted to, and his emotional relationship to material possessions and money.
Venus in Gemini for the Aquarius man is a time of curiosity and play. Gemini's airy influence encourages him to keep things light and non-serious. He isn't attracted to the "conservative" woman.
If possible, spice things up and take him for a fun, playful date, rather than your traditional mature "dinner and a movie."
Opt for something more youthful and stimulating like rollerblading or late-night karaoke. This is also a perfect time to meet or spend time with each other's friends.
If you just started dating or are trying to catch his attention, suggest something even lighter like ice cream or a drink at the bar.
And while I don't want to make you nervous, you should know the fifth house also rules drama and infidelity.
So if you suspect he's been unfaithful or keeping his options open, the truth is most likely to come out during this time.
Just play it cool if you find out something you don't want to hear—it's likely he'll be honest with you.
I know sometimes it's hard to read the Aquarius man. But with Venus in Gemini encouraging him to express himself and share more on a romantic level, you'll know if he's really into you.
Just remember to focus on having a good time and letting things unfold naturally.
Read next: 5 Signs An Aquarius Man Likes You: Know If He's Interested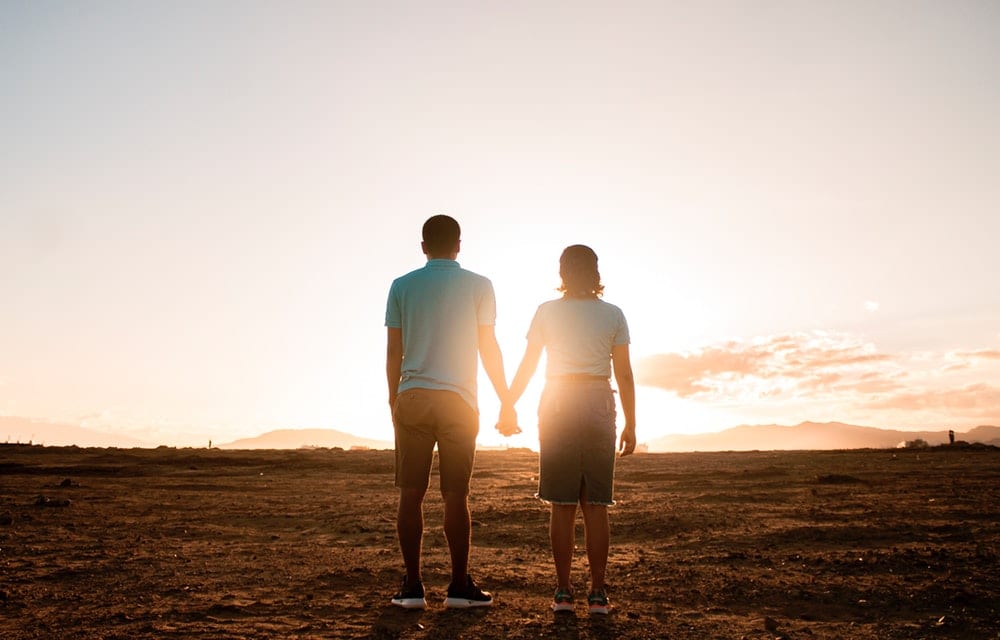 3. Teach Him Something New 
Mercury says a lot about how the Aquarius man processes, receives, and sends information on an internal and external level.
Mercury shows us things like how he expresses his emotions, how he processes thoughts, how he perceives life, and what he wants to communicate to the world at the current moment.
With Mercury in Aries highlighting his third house of messaging until April 27, the Aquarius man may be more introspective, curious, and observant than usual.
But with Mercury in Aries encouraging him to be more open-minded, his naturally cold nature is warmed by the fire of Aries. For this reason, April 2020 is a great time to nourish his mind and teach him something new.
It doesn't matter if you are a doctor, lawyer, teacher, or stay-at-home mom—there is something about you that is intriguing and resourceful to the Aquarius man.
Doing things like exploring each other's favorite interests, reading books together, watching online learning videos, taking activity-based workshops, and just sharing your dreams and goals turns him on.
If you find that he is acting more distant, cold, or snappish with you than usual, remind him that you are his friend and not his enemy.
With Uranus as his modern planetary ruler, the Aquarius man is always looking for new ways to improve.
Buying him the latest tech gadget or device to make his life simpler is also attractive to the Aquarius man.
Read next: Aquarius Man Traits: Understand His Personality And Temperament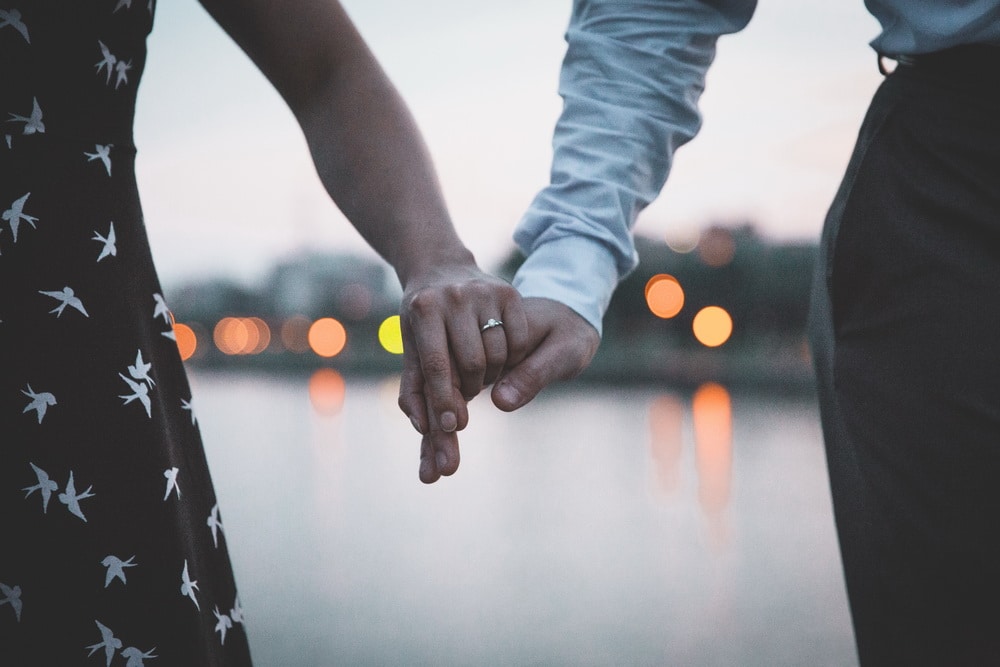 4. Give Him Space to Explore 
In relationships, Mars represents how the Aquarius man desires affection and sex and how he will respond to the expectations set by his Venus.
With transit Mars in Aquarius highlighting his first house of self and physical appearances, the Aquarius man may be more assertive, enthusiastic, and egotistical than usual.
During this period, take a nontraditional approach in love.
With transit Mars beginning a new cycle in his first house, this is the best time for you to trust in your connection and give him space to explore. 
I've found that whenever Mars transits the first house, this is a time where men like to "find themselves." So it's natural if he desires more time for himself.
However, with Aquarius being a fixed air sign, this doesn't mean he will be disloyal. I believe this transit will cause the exact opposite for most Aquarius couples. 
Instead of him leaving, I feel like he may be returning, coming back to himself once again.
To show him that you support his time of self-discovery, make sure to listen and provide useful feedback for his ideas.
Sexually, the influence of thought-driven Mars in Aquarius arouses the Aquarius man's love for an authentic and conscientious woman.
While Mars is in his sign of Aquarius, make a point to express verbal gestures of love and affection. Let him know that you noticed his new haircut, new shoes, or finally changing out of his "favorite" shirt.
If you take my cues and do as I've suggested, I believe there are so many good things to come for you in May. So make sure you stay updated with the blog to see How to Attract an Aquarius Man in May 2020.
Just remember that the Aquarius man is full of secrets, so for you to build and maintain the relationship of your dreams, you need to understand the Aquarius man on a fundamental level.
As a relationship astrologer, I've helped women like you from all around the world attract and gain the unconditional love and trust of Aquarius men. And after years of listening to their questions and working with them through their problems, I decided to write down all my insights and put them in a downloadable guide for 24/7 assistance and advice. It's like having me as your personal relationship astrologer, but always on demand.
My guide Aquarius Man Secrets is better than any daily, weekly, or monthly horoscope app you'll ever read. Instead of just giving you the basics of the Aquarius man, I share real-life stories and examples of women who have been where you are and have overcome their challenges—and are now living the love story of their dreams.
If you're ready to dive deeper and start your journey to unconditional love with your Aquarius man, you can purchase Aquarius Man Secrets click here.
And while you're at it, go ahead and find out your compatibility with your Aquarius man with my free compatibility quiz. It's an easy way to see if you have what it takes to make it in the long-term.
Share your experiences in the comments below—I'd love to hear them!
Your friend and relationship astrologer,
Anna Kovach 
---
---