Are you going on a first date with an Aquarius man and not sure how it may go or what he's like? Maybe you've already had a date with him and not sure what may be next. Here are some interesting things to keep in mind.
A Great Time
Unless you two are too different to get along, you should be optimistic and know that it's likely that you'll have a really awesome time with the Aquarius guy. He's lots of fun.
Remember that he's a social person. That means he knows how to talk to people and knows how to have fun. No matter what comes after this date, you should enjoy the moment.
It's best to be in the "here and now" when you're with the Aquarius guy. That's how he sees it and isn't going to look further until after the date. Live it up and enjoy the time you have with this exciting fella.
Whether you're going out to dinner and a movie or if you're going clubbing, this man will exhilarate you and make you wonder where he's been your whole life. Go with the flow because he may do things to surprise you.
As long as you're open for what he may have planned for your date, you'll likely feel like a kid in a candy store.
What Type of Date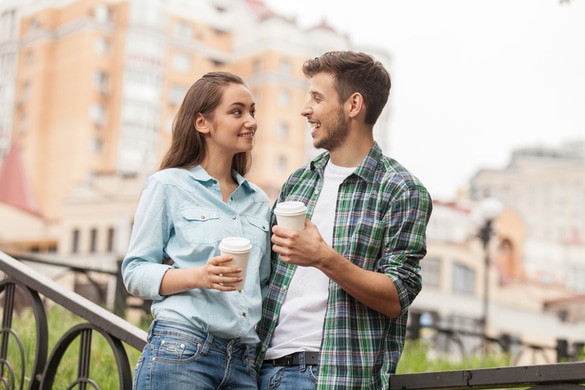 This brainy guy wants to do things that stimulate his mind. If he's the one planning it, he may take you to a museum or somewhere classy that most other people don't do on a first date.
If you're the one planning it, keep these ideas in mind. He loves very different types of places with unique types of people. He's social and if you are as well, you could take him to something that will include teamwork.
Poetry reading, book signing, or out to eat at a restaurant that serves very exotic types of cuisine. This could be an adventure for the both of you that would impress him.
Other types of places he may take you are perhaps an out of town vineyard for dinner and wine. He could take you to the nearest town that merits an hour or two drive so that you two can talk at length.
He has a charismatic personality so the conversation will not be difficult with him. If you aren't sure what to discuss, he'll probably bring up any number of topics to discuss.
Whenever possible, show him your intelligence. He's all about a woman who has keen intellect. Witty comments or jokes will definitely keep his interest in you alive and well.
Some Aquarius men love to go dancing. In fact, I once knew the one that really enjoyed doing Country Western Line dancing every Thursday night. It's physical and social which is something he enjoys.
Quiet Time
To begin getting to know your Aquarius guy, you may want to try to get him alone so that you can talk about things. Perhaps inviting him over for pizza and Netflix would be enticing.
If you aren't ready to be intimate then make it clear that you have boundaries. Otherwise, he may try to bust moves. Beware because not all Aquarius men who hop into bed with you will want a commitment or even to date.
So play it cool but make sure it's understood that you will not be intimate until you've gotten to know him a bit better. He may actually respect you for this and want to get to know who you really are.
Use this time alone with him to ask him questions about his life, who he is, where he's from, what he wants, what his ideas and goals in life are. You can also open up and share yours.
It's not likely that he's going to be too entirely open as he is, after all, an Aquarius man. He will always carry a certain amount of detachment with him. Just give him time, he'll cozy up to when he's ready.
The first date is important to find out what you have in common, what differences you may have, and basically if you're on the same page in finding a partner or if it's just a good time to play around.
Having fun while defining what it is that both of you ultimately want in life will be the key to helping you to decide if the Aquarius man is for you or if you should just have fun then move on.
Snuggling and Affection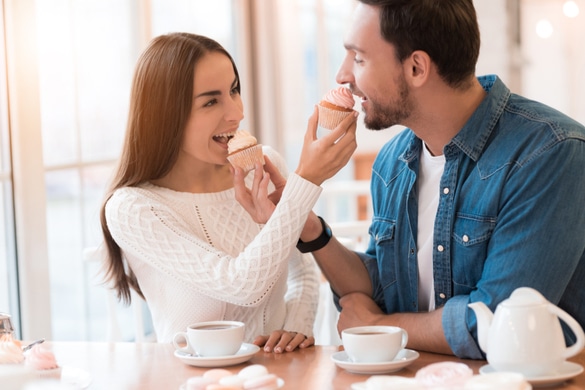 While you may not dive into bed together, you can still enjoy each other if you feel the chemistry there. Hold hands, snuggle, and perhaps even kiss. It's always important to find out if the energy is right between you two.
If you opt to spend time together quietly, then you'll most likely have some physical moments. That's normal and acceptable. When this happens, try to feel what his energy is telling you.
If you pay attention to your own intuition, you should be able to feel whether there is magnetism between you two or if there is a little something "off" with the situation.
This could be a very tell tale sign either way whether it's something that may blossom into a loving relationship or if it's something that may lead to heartbreak. If it's heartbreak, you may want to cut it short and know your limit.
If you do feel the possibility of love developing, stick with it but have lots of patience. Aquarius men do not move quickly when it comes to relationships and if it's to be healthy, you've got to have patience… give it some time.
Naturally, it may be helpful for you to learn everything you possibly can about the Aquarius man. I can help you with that of course.
Conclusion
How was your first date with an Aquarius man? Let me know!
Share your story (or situation) with our community in the comment section below (don't worry, it's anonymous).
To learn more about Aquarius man and his needs, click here.
Wishing you all the luck of the universe
Your friend and Relationship Astrologer,
Anna Kovach
---
---