Dating an Aquarius man can be a tricky undertaking. These men are strange – plain and simple. It's almost impossible for them to follow the rules, least of all when it comes to dating. They are totally unexpected and unpredictable, but I guess that is why so many women find them irresistible.
It can be rather confusing to navigate the early stages of dating an Aquarius man, because he's so detached, aloof and is always playing it cool. But don't worry, girl! I have your back and can give you all the tips on how to make progress with your illusive Aquarius man.
So, continue reading to find out more how to transform your fledgling love into a full-blown love affair!
Be Prepared To Play It Cool
An Aquarius man is nothing short of amazing. He has all these brilliant ideas and is truly a visionary in his own right. He has big plans for the future and values free thinking and innovation highly.
So, it is no wonder you find him a little intimidating at first, and that is because he is. He's just so darn cool, calm, and collected. It's definitely apparent that this guy knows where he is going and what it is going to take to get him where he needs to be.
You might find yourself sweating, trying to think of ideas to make him feel impressed by you, but trust me when I say this; just be yourself! An Aquarius man loves authenticity and someone who can be real, and especially a woman who doesn't try too hard to get his attention.
Try your best not to fawn in his presence, of course be interested in what he says, but don't just agree with all his opinions. Show him you have your own thoughts, and know how to partake in a healthy debate. 
Nothing is sexier to an Aquarius man than a woman who just accepts who she is, knows what she stands for and doesn't let a man persuade her to be any different. So, just be yourself around him and watch him inch closer and closer.
Be Open To Discussion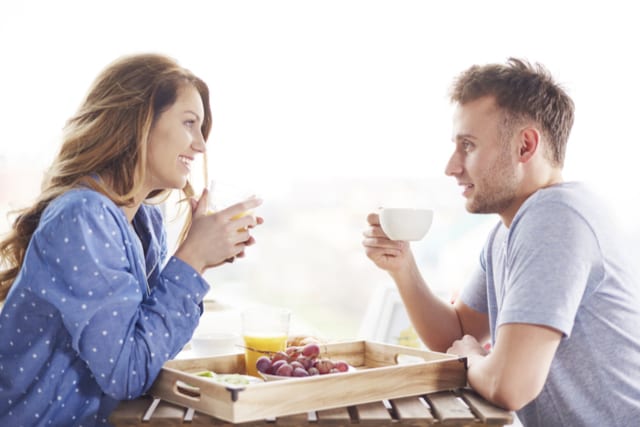 Your Aquarian man is all about ideas. He's a deep thinker and is brilliantly inventive. He's got a vision for humanity, and is going to try his best to help further society to live a better way, but he can't do this on his own, he needs his community, and that's where you come in.
Sometimes an Aquarius man gives himself too much credit, because he doesn't always consider the discussions and conversations that he's having might be just the thing that helps him come up with his weird and wacky ideas.
The truth is, this guy really needs people who he can have deep and meaningful conversations with. So, if he can find a woman like you who is smart and knows what is going on in the world, it is a real bonus!
You know what they say, behind every powerful man is an ever more powerful woman. And this is why it is so important for you to be open to discussion and sharing ideas with your Aquarian man, because mental stimulation is actually all he needs to sustain a meaningful relationship.
All he really wants in a woman is someone who knows how to use her brain and isn't scared of expressing her opinion. It is even better when your ideas happen to be unique and progressive. This guy is future minded, and he wants his woman to be as well.
He's not very interested in traditional and archaic ways of thinking, so when you show him how progressive and open-minded you can be, it is a sure way for this relationship to really grow and progress into something bigger than what it is right now. Never be afraid to share your views with an Aquarius man, because he's going to love you for it.
Be A Rebel & Break Some Rules
Your Aquarian guy HAS to break the rules. He can't help it but be totally unconventional, he loves the attention he gets from being totally unpredictable, so he really needs a woman who will walk the least expected path with him. 
He wants to stand out from the crowd, and he wants you to do it with him. There is no way he's going to date a girl who is going to try to hold him back. Nope, he needs a partner in crime who is going to push the boundaries with him. 
Of course, you should never do anything that you're not comfortable with or something that is illegal. But there are small ways in which you can stand out with him, perhaps by joining him in a protest or even something as simple as wearing a wacky pair of pants. 
If you want the relationship to progress faster, then be sure to show him your rebellious side, and that you're okay with getting a bit of attention. Trust me, he's going to love you for it.
Don't Be Clingy And Needy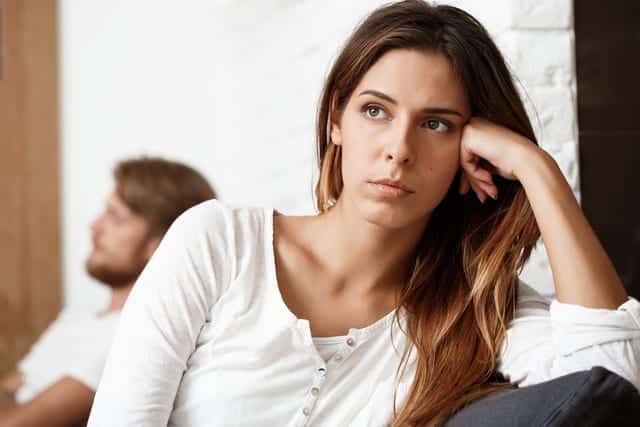 An Aquarius man loves space, and he needs a lot of it. He's happy to hang out when he does, but sometimes he just needs a moment or two on his own to reflect and think about all the things going on in his life.
He really loves and values his independence and freedom, and when he gets even the slightest feeling that you want to take this away from him, he'll be out of your life in a flash. He cannot stand being with a woman who is super clingy and wants to be around him all the time.
Actually, this freaks him out and makes him question that you might have nothing better to do with your time, and if there is one thing that he dislikes, then it is a woman without a passion or without any goals. 
He only wants to be with someone who is already living a full and meaningful life. He doesn't want to be the person who gives her meaning. That is just way too much pressure for one guy to handle, and he's just not okay with that at all. 
So, if he ever gets the feeling that you think you cannot live without him, he's definitely going to get scared off. Instead, you should just do your own thing, follow your dreams and be so busy that he's the one out looking for your attention.
When you live a full life, he can't help but want to get closer and closer to you. So, make sure to give him the space he needs, and just watch and see how quickly this relationship blooms into something beautiful and strong. You won't regret it!
Respect His Time
Your Aquarius guy is totally weird and unexpected, so you would think he would be more of a free spirit and like to go with the flow of life, but you couldn't be more wrong. This guy has a schedule and loves to stick to it.
Be dependable and reliable. He wants to know that your word is your bond, because nothing annoys him more than dating a flaky woman. But don't worry, he isn't boring, because now and then he'll throw in something spontaneous and see how you handle last-minute situations. 
So, it's very important for him to see that you know how to be on time, and don't make a habit of running late, because this shows him you respect his time, and you're not out to waste it. Yes, he might be a rule breaking Aquarius, but there is a part of him that really respects structure. 
If you can show him that you're dependable and not someone who is out to waste his time, then he'll definitely want to get closer to you and want the relationship to move along accordingly.
Read next: 8 Things That Kill An Aquarius Man's Desire For You
My Final Thoughts
It is pretty exhilarating dating an Aquarius man. He sure knows how to keep you on your toes! This guy is going to open up the world to you and show you so much adventure. But, be sure to be patient with him and don't try to force things to happen too soon.
Always be fun and open-minded, and remember not to take things too seriously. He wants a woman who knows how to enjoy her life and is open to sharing it with him. Listen to his ideas and engage in his interesting conversation, and that's pretty much all he needs to be happy in a relationship with you.
What have your experiences been like with Aquarian men? Do you have any advice on how to make these men fall in love faster? Well, if you have any thoughts, please leave me a comment in the section below! I'm really looking forward to hearing your stories.
And if you're looking to grow your love with the Aquarius guy to greater heights, then check out my guide Forever Love With A Aquarius Man to find out how to sustain your love with him for all time!
Wishing you love and happiness!
Your friend and Relationship Astrologer,
Anna Kovach
---
---