Are you dating an Aquarius man who seems to be colder than most and yet very driven career-wise? There is a reason for the way he acts. If he's an Aquarius born on the Capricorn cusp, here are some things you should know.
If your Aquarius man was born in January, then it means that he was born on the Capricorn cusp (closer to the time period of Capricorn). That is why he is not your typical Aqua, but a certain mix of Cappy and Aquarius blended perfectly into an ambitious innovator.
He's Unique
Aquarius men typically think differently than most people. Capricorn is also rather original in his way of thinking and dealing with people. This can sometimes make the Aquarius man with Capricorn cusp seem cold or callous toward others.
That doesn't mean he's a cold-hearted person, however. It just means that he isn't good at being in touch with his emotions and is very private. He'd rather not let most people see who he really is.
He wants to appear strong and independent to everyone so that they know he doesn't need anyone for any reason. He IS a pillar of strength and will prove to be a rock for those that he cares for.
He's also a humanitarian type that will do what he can to help people, animals, and the earth. He cares about the welfare of the many but will do what he can for the few. He's a stand-up guy which makes him incredibly attractive.
Who doesn't love a man that feels a sense of duty to rescue as many people as he can from despair? He will often work in positions that allow him to help such as policeman, fireman, or some other type of rescue.
He craves excitement yet his Capricorn side doesn't like to be too social. He'll go back and forth with being social and anti-social. This is normal for him. He will get out and about when he knows it's important.
It's likely he will only let few people get really close to him and it does take time to build his trust. Once someone does, he'll be loyal to the core with them and give him the shirt off his back if they need it.
Creativity that Soars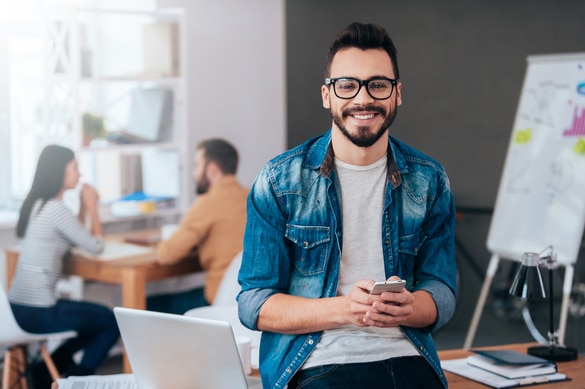 Aquarius is fantastic with coming up with ideas that no one else has thought of. He can turn this into success as well. Capricorn has the stand-up and gets it done attitude when he's not daydreaming.
The Aquarius man with Capricorn cusp will have to keep his feet on the ground when he feels like just floating away with his fantasies. Luckily, he also knows how to use his abilities to cultivate success in the world.
He can seem critical and at times selfish. However, he sort of needs to take care of himself in order to take care of others. That certainly doesn't mean you should put up with any guff from him. It just means it's normal for him.
As long as he gets what he needs to continue on his path of success, he'll be a bit less demanding. He can struggle to try to find a balance between the different facets of his personality sometimes.
He's personable and loves to talk. If you can get him talking about his ideas or plans, you'll find him to be quite interesting. He'll be impressed you're asking him about his talents or gifts.
This attention you offer up could forge some kind of bond between you that can make for a great business partnership or romantic relationship.
Relationship Ties
Aquarius man with Capricorn cusp is a bit of a thrill-seeker yet careful all at the same time. He wants to find the woman that will be absolutely stable for him. He needs a woman that understands his need for solitude here and there.
He also needs a woman who will show him that she will stick with him through the good times as well as the hard times. He may try testing his partner or potential partner by going cold or not talking.
The right woman will muscle up (emotionally) and not allow him to push her away. b
Remember he isn't the most emotionally charged person. This will mean he doesn't like a woman who brings too much drama into his life. He'll talk until you're both blue in the face.
However, if you bring too much emotion to the table, he may shut down and possibly even shut you out entirely. You'll need to be very careful how you approach him when you want to talk.
Make sure you use an intellectual approach rather than crying or screaming. If you cry or scream, that's immediate shutdown.
Sexually Speaking…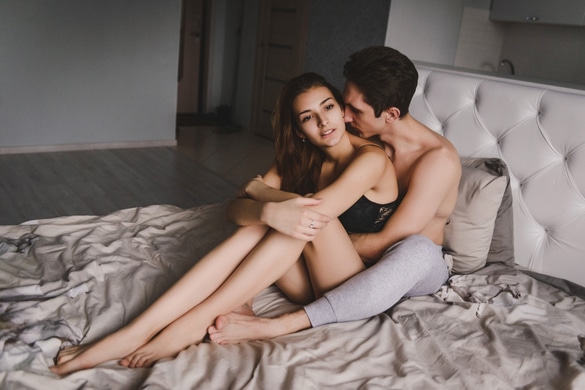 What might the Aquarius man with Capricorn cusp be like in bed? Well… freaky. I do mean that in the best possible sense, of course. Aquarius likes to experiment and try new things.
Capricorn is a closet freak in the sack. So when you combine them, you've got a dynamic force of sexuality waiting to explode. You better be able to keep up with him or he may not stick around.
Just like Gemini, Aquarius needs excitement, stimulation, and variety. Capricorn likely has some very specific erotic fetishes. You'll need to learn what those are to figure out if you can handle them or not.
Of course, If you have a fetish or two of your own, you may want to share them with him. The freakier you can be, the better off your sex life will flow with this guy.
Naturally, if there is anything you've wanted to try but haven't yet, tell him! He absolutely will try to please you and that means trying anything at least once. He may really like it and it may become a regular treat for you.
Conclusion
Have you been dating an Aquarius man with Capricorn cusp? Let me know!
Share your story (or situation) with our community in the comment section below (don't worry, it's anonymous).
Click here for more details on him!
Wishing you all the luck of the universe
Your friend and Relationship Astrologer,
Anna Kovach
---
---