In many ways, this is a relationship that may look better on paper than it does in practice. Virgo is the Healer, and Aquarius is the Visionary, so they are both intents on bringing compassionate change to the world.
However, Virgo has a more methodical, less progressive agenda than Aquarius. Virgo is also an earth sign, which is opposite to Aquarius' air. They aren't necessarily fully opposed, but the two elements are not necessarily the best at harmonizing. Keep reading and find out everything about Aquarius man and Virgo woman compatibility.
Aquarius Man and Virgo Woman Mental Compatibility
This is where this couple will shine. The two signs are very intellectual. Aquarius is a bit more conceptual than Virgo, but the two will admire the other intellectually and will likely never run out of things to talk about.
The two will likely have frequent debates, but it will be in good spirit. These signs need mental stimulation, and they will never be bored with each other as long as they exchange ideas.
A possible issue that will arise is Virgo's constant planning. Virgo needs to meticulously think out most areas of their life, which might put the spontaneous Aquarius off. Aquarius may even think this constant need to plan is unnecessary and that Virgo is just borrowing trouble. Virgo, on the other hand, will find Aquarius' rebellious nature to be unacceptable. Virgo may become impatient with Aquarius' lack of planning or regard to rules.
Aquarius will likely be able to handle Virgo's planning and traditional tendencies better than Virgo will be able to handle Aquarius' rebellion.
Aquarius will likely find that they enjoy that matters in money and practical day-to-day issues run smoothly under Virgo's scrutinizing eye. Virgo maybe a little frustrated at the chaos that Aquarius can create and happily lives in, but ultimately this probably won't be a breaking point for the two.
Aquarius Man and Virgo Woman Physical Compatibility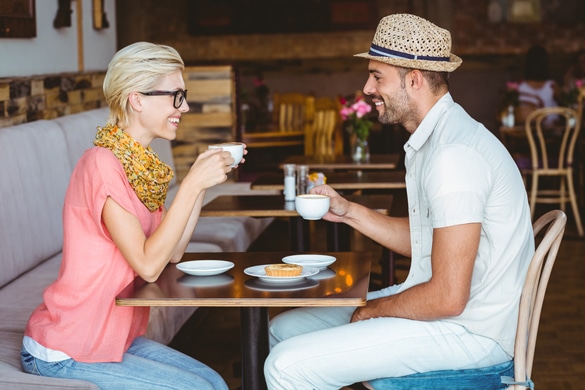 Virgo and Aquarius will have to work hard to make a physical connection work. These two are mostly intellectual and lack passion. Aquarius has an adventurous and fun-loving side, but Virgo's need for rules and planning may squelch this in Aquarius. Aquarius is otherwise not romantic, so it may be hard to get a spark going.
Virgo is not spontaneous and may try to plan out days for intimacy weeks in advance, which will not go over well with the freedom-loving Aquarius. This will likely be the area where this relationship lacks the most. The two are ultimately kind and caring signs, but both need a catalyst to engage intimately fully.
Aquarius Man and Virgo Woman Emotional Compatibility
Both of these signs follow their head more than their heart. This is likely to be mostly positive, as there won't be many disagreements that are not followed up with reason and logic.
The two will butt heads, but they are not emotionally driven in their debates. As well, neither sign is in a hurry to commit. Both Virgo and Aquarius are thoughtful and like to take their time to see how the future unfolds without making quick judgments. The relationship could risk being a little cold and distant if these two do not work in other areas to maintain a connection, though.
Aquarius is not emotional, but they are whimsical at times, which may make them come across as idealist to Virgo. Virgo is rigid in ways, sometimes based solely on tradition, which may come across as cynical.
Because of Aquarius' big picture, progressive attitude, Aquarius likes to connect to many people, making them social. Virgo, the healer, likes to connect to the world one person at a time, making them possibly less social. This shouldn't cause a massive rift, but there is a chance of some lifestyle clashing.
Summary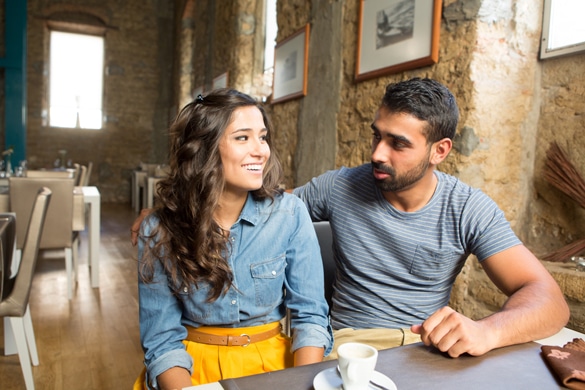 There is a lot of potential for compatibility in this relationship, but it may be a situation where the two almost connect, but then drift apart. If this couple has a particularly strong intellectual bond from the start, though, it may turn out that Aquarius adds conceptual inspiration to Virgo's efficiency and this couple may be able to enact grand plans.
There will have to be some concessions made for spontaneity, or the physical chemistry could be a problem. In general, the two elements are opposed, and it may be too much to force these signs to relate to one another fully.
There is great potential for friendship and intellectual connection. The two will inspire and have mutual respect to the other, but they may lack the catalyst to bring them together in a more intimate way.
Conclusion
Do the Aquarius man and Virgo woman fall in love? Let me know!
Share your story (or situation) with our community in the comment section below (don't worry, it's anonymous).
Wishing you all the luck of the universe
If you're ready to understand more about how compatible are Aquarius man and Virgo woman, check out my brand new Aquarius Man and Virgo Woman Love Compatibility Guide, and if you want to catch him and keep him click here to learn more about Aquarius Man Secrets.
Your friend and Relationship Astrologer,
Anna Kovach
---
---