Aquarius' are not hard to spot. They'll be the one who seems to be friends with literally everyone! They seem cool, collected, kind, and sociable. If you've ever dated an Aquarius though, you know that this isn't all that there is to the story. 
Aquarians are multi-layered and among the most enigmatic signs in the Zodiac. Needless to say, they're hard to figure out. 
So, what's a girl who's crushing on an Aquarius to do? Never fear, because I can show you some of the points where the Aquarius is difficult to understand in order to offer you some clarity on their inner workings, tendencies, and motivations. 
I have identified four areas where Aquarius is hard to figure out. I'll shed light on them so that you can better understand your Aquarian lover to more easily achieve the best and most loving relationship possible with your guy!
4 Reasons Why Aquarius Is The Most Complicated Lover In The Zodiac
1. He'll Sow His Oats, But Can Also Commit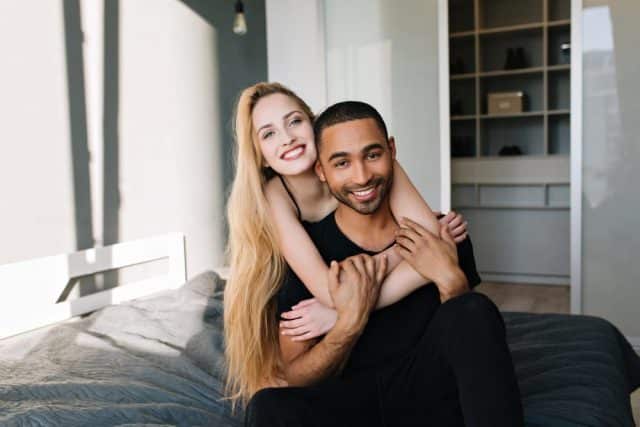 The Aquarius man is going to really throw many women for a loop and perhaps even trump their intuition on who they are as a person. This is because Aquarius can be many things with ease. They are air signs, making them naturally adaptable by nature. However, they are a fixed sign as well, meaning they are reliable. 
How this can look to the women who is watching the Aquarius is that they'll pick up on the highly sociable and friendly exterior and take him as a huge flirt, and she wouldn't be wrong. The Aquarius is looking to meet anyone of any gender, background, or creed and connect with them, and this can come off as flirtatious and indiscriminate to potential lovers. 
Despite this, the Aquarius is ruled by Saturn, planet of solidity and consistency; they are also a fixed sign, as I mentioned. This combination means that they are actually far more reliable as a partner than one would think! It's just that the Aquarius isn't necessarily looking for commitment until it sneaks up on them. Then, my dear, they're ALL in! 
Don't be discouraged if you see the Aquarius talking to any number of people. They don't care about convention and so they don't mind coming off as a 'flirt' even if that's not what their intent is at all. They are fully capable of settling down with a single lover unless other factors in the chart prevent it. 
2. He Puts Friendship First, Romance Second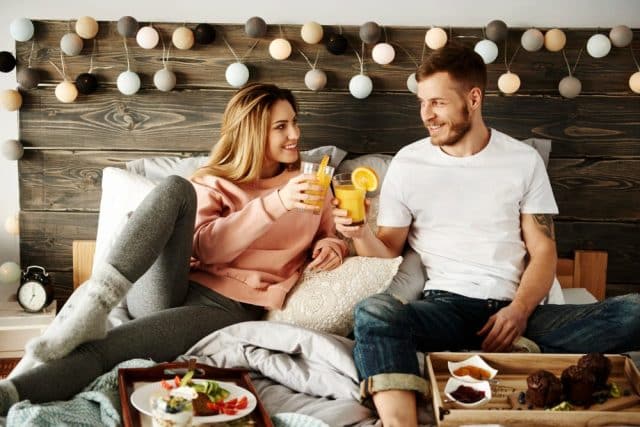 As I mentioned above, the Aquarius is not typically scoping out a room to find someone to go home with. They are looking to meet and greet and find new friends, and whatever happens after that is simply a secondary effect. Don't be discouraged if the Aquarius is not flirting up a storm with you! That's simply not their goal on day one, or even weeks in, with you or most anyone. 
So, what should you be looking for to see if they'll become interested in taking things to the next level? Just notice if they're trying to do a lot of 'friend' things with you. The Aquarius has the modern ruler of Uranus, and this means that they see community as top priority. Signs that they'd like to bring you into their bubble of people they get close to (not as large as you'd think) is a good sign.
After some time of hanging out on a superficial level, you're bound to see more and more of who they are inside. At this point, they likely consider you to be their best friend and they'll be far more open to exposing themselves fully to you (no, not like that!). This is when you might notice them start to fall for you. 
3. He's Friendly Yet Distant
Aquarius is one person that most everyone will get along with. The Aquarian is easy to like since they're so charitable and they have a knack for making complete strangers feel totally welcome. It's a rare gift that they have to appeal to such a wide variety of individuals with such low effort on their part.
Knowing this, it can be a totally jarring when after you've been made to feel so comfortable by the Aquarius but you find that they're not that comfortable with you after prolonged exposure. I've seen this over and over again. Before Aquarian men really open up and get real with their partner, they hit a wall where they kind of freak out and draw back… let's say that true intimacy is not the Aquarian forte. 
Aquarius needs you to be their friend before they see you as their lover. So just like the sign Capricorn, also ruled by Saturn traditionally, it takes a while to get the Aquarius to the point where they want to open up and peel back some layers to get to the meat of their relationship with you.
Read next: Aquarius Man Traits: Understand His Personality And Temperament
4. He Cares For Your Emotions, Not His Own
Aquarians are blessed with this highly charitable sense about them. Most of them want what's best for the world and they care about the well-being of everyone they meet and everyone they haven't met. But don't polish their halo yet, cause once you get close to the Aquarius it can feel like you're with a whole different person… one who isn't interested in telling you their deepest, darkest secrets. 
They will gladly keep you happy, but will be hesitant to even tell you if they're struggling. Heck, they won't even know themselves if they're struggling most of the time! They're not what you'd call the most emotionally competent sign… may I refer you to a water sign?
Aquarians will recoil at your attempts to make them get real with you. They are more protective of their emotions than even they realize. 
You can work with them on opening up, but until then, rest assured that they'll try very hard to understand your emotions. It doesn't come naturally to them, but what does come naturally to them is caring about their best friend… you! Just be patient and explain to the Aquarius how they can best help you when you're struggling… and if you don't know how to do that part, maybe you're also an Aquarius!
Have you dated an Aquarius in the past? In what areas were they the hardest for you to wrap your head around? Let us know down below in the comments so that we can keep our eyes peeled for that behavior! 
Unsure if Aquarius men are your cup of tea? Are you facing some doubts that he could be the right guy for you? Then you're going to want to check out my VIP consultation service. I can help guide you down the right path in love and life based off of your Astrology and answer any questions you may have. But take a look soon, while there are still some spots open!
Wishing you all the luck in the Universe, 
Anna Kovach
---
---