Aquarius men are contradictions—cool as ice, yet friendly as they come. Independent, unique, and brilliant, these men can easily capture your heart and make you weak at the knees! Here are some of the top reasons why ladies love an Aquarius man so much!
The ever-changing Aquarius man is either your bad-boy, motorbike-riding social butterfly, or he's your nerdy, scientific, clever guy. Usually, it's a good dose of both! 
This Uranus-ruled Zodiac sign is definitely a mystery at times, and often a complete contradiction. He keeps you at arm's length, yet he also wants to be your best buddy. But under it all, he's irresistible. 
Here are some of the top reasons why women find an Aquarius man to be their perfect guy:  
8 Reasons Women Fall for Aquarius Men
1. He's Your Best Friend
Aquarius is known as the friendship sign. This sign is associated with community, togetherness, brotherhood, and the good of all mankind. These guys often have loads of buddies from all walks of life, and they prize these friendships. 
When it comes to their partner, they want you to be their very best friend of all. Passion and chemistry are fantastic, but these men know the value of true companionship. And what women doesn't want someone who is both a friend and a lover? 
2. He's Unique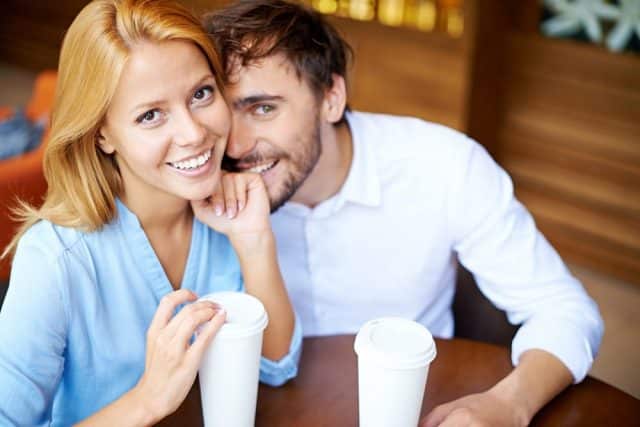 Because Uranus is the modern ruling planet of Aquarius, governing uniqueness and non-conformity, Aquarius men are some of the most original people you'll ever meet. Their spirits and personalities are refreshing and different, which can make them very attractive indeed! 
Maybe he's an activist, or a juggler, or maybe he dyes his hair pink. Whatever he does, he does it in a way that embraces his individuality, which is very sexy—and inspiring!  
If you're the sort of woman who likes her men on the strange side—maybe you enjoy it when your guy stands up for something non-conforming, such as his conspiracy theories, for example—you've come to the right place with an Aquarius guy.
Whatever it is that makes him unique, it's easy to fall in love with someone who marches to the beat of their own drum. 
3. He's a Free Spirit
This is a tricky one—you'll both love him and hate him for his free spirit. He does what he likes, when he likes, how he likes, and he knows how to have a good time doing it! 
Aquarius men are often at the forefront of "hippy" or "new age" movements in some way. They embrace the idea of choice, and live by that rule—one of the Aquarius man's mottos is "live and let live." He's often open-minded and progressive. 
Of course, being a free spirit can have its downsides, such as being a little stubborn about having his freedom! Or never paying the electric bill on time. But his commitment more than makes up for that! 
4. He's Ultra-Intelligent
Aquarius is one of the brainiest signs you can find! They're often so far ahead of their time that it can be hard to keep up with their level of intelligence. They're the types to never stop learning! They'll leap on every bit of knowledge that they can possibly get their hands on. 
If it's mental connection and stimulation you're after, you'll have no problem finding that with an Aquarius man. He just loves to talk and share his ideas! You'll be consistently blown away by his unique, original insights and ideas, and his boundless creativity.
If he's good-looking, too, well, you have the whole package! 
5. He Cares About Important Issues
Aquarius is the sign of activism. Most Aquarius people have a cause that they feel very strongly about, whether it's women's rights, vegetarianism, recycling, plastic waste, or other world issues. 
Isn't it wonderful to fall in love with someone who actually cares about the world? 
Of course, it's ideal when you can believe in something bigger together, as that will become something important to share with each other. If so, consider joining—or starting—an activism group together! Acting on your shared passions will pull you closer together.
The Aquarius man's passion is inspiring and gets you wanting to also do something important, right? 
6. He's Independent
Independence is a major turn-on. Self-reliance and self-assurance make you want that person so much more. A man who holds his own has self-sufficiency that lets you know that you'll never have to look after him. 
The Aquarius man will always give you ultimate freedom. He extends his own independence to everyone he associates with, and he hates being suffocated. If you ever want to travel, study or do something related to your own personal growth, he will be behind you one hundred percent. 
There's really nothing more wonderful than knowing you have a guy at your side who is going to grow alongside you rather than making you feel claustrophobic! 
7. He's Responsible and Committed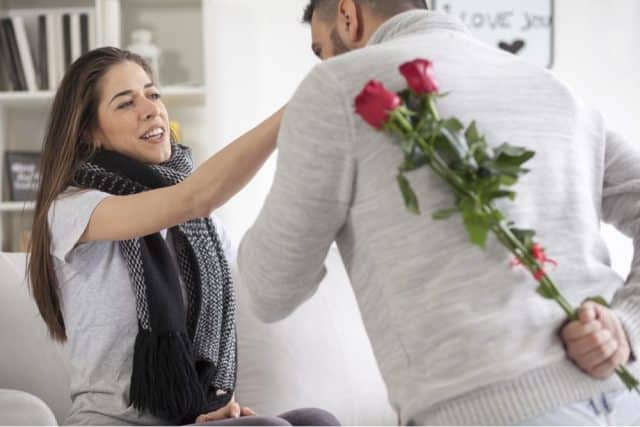 For all his free-spirited, independent energy, an Aquarius man is totally committed to his romantic relationship. He will flirt—that's just how he is—but he is wholly devoted to you. 
Aquarius is a fixed sign, which always indicates steadfastness when it comes to love. And even though he is an activist and a bit of a rebel, he is also responsible and likes to do the right thing in society. 
Of course, he may decide what the "right thing" is himself. 
Read next: The Best 7 Places To Meet an Aquarius Man If He's Your Perfect Zodiac Match
8. He's Fun-Loving
An Aquarius man can really be the life of the party.  This man knows how to have a good time, and is often the last one to leave a dancefloor! If going out and meeting people is your thing, as well as festivals and concerts, then you're going to have a great time! 
It's easy to fall in love with a guy who is fun to be with, right? He will also get along with your friends and introduce you to his. 
There's room for everyone (friends, that is!) in a relationship with an Aquarius man. Be prepared to have the best of times, and you'll never be bored.
These are some of the top reasons why women tend to fall for an Aquarius guy! He has so many fantastic qualities that make him an exceptional companion for life. Are there a few qualities you'd like to add? Have you dated an Aquarius man?
I'd love to hear your stories about this wacky and unique sign! Feel free to comment below, and rest assured you'll stay totally anonymous! 
Maybe you'd like to explore your compatibility with your Aquarius man. Check out my free and fun quiz below to see if you are a match! 
Your friend and relationship astrologer,
Anna Kovach
---
---